---
Mar 22 | 2021
Trigger's Biofuel Trial Reflects Decarbonization Efforts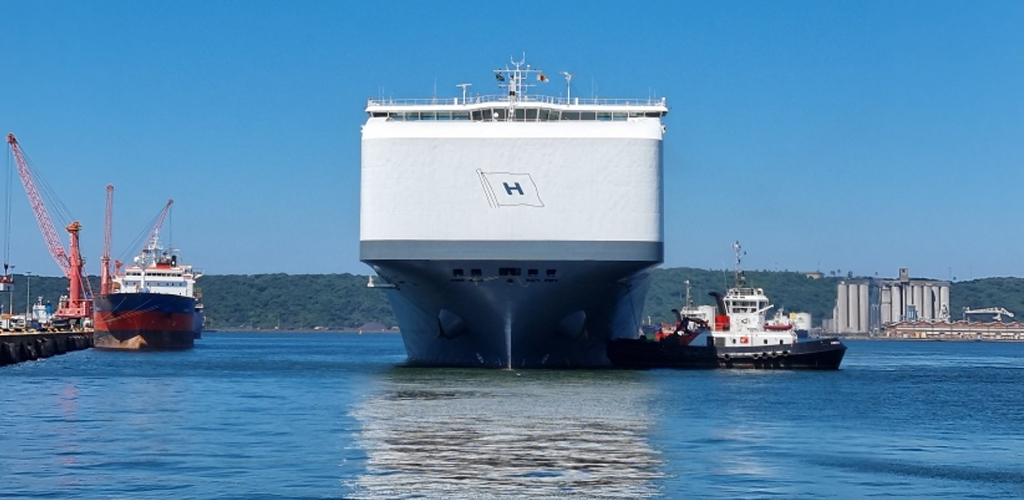 Höegh Autoliners reached a decarbonization milestone, when its New Horizon vessel
Höegh Trigger
completing its first carbon-neutral voyage from Europe to South Africa on March 19.
The vessel ran on advanced biofuels virtually free of sulfur oxides, which recues the vessels' carbon emissions by up to 90 percent, while remaining emissions were offset through certificates from Gold Standard.
"The success of this trial voyage demonstrates that with the use of alternative fuels like biofuel, we can contribute to significant steps towards decarbonization in the maritime transportation industry, said Andreas Enger, CEO at Höegh Autoliners. "Our company and customers have high ambitions to combat climate change, and we are committed to delivering on that."
Höegh Autoliners said it is coordinating with customers and partners through mutual efforts to decarbonize their supply chains. The use of biofuels is a step in that direction while awaiting new ships technologies to evolve.
"Working with shipping operators like Höegh Autoliners, we contribute to making ocean transport more sustainable and together play an essential role in reducing CO
2
emissions in the maritime industry," said Isabel Welton, chief commercial officer of GoodFuels.
Höegh already operates some of the greenest and largest pure car and truck carriers, or PCTCs, in the world, with the New Horizon series able to transport up to 8,500 car equivalent units, or ceus. The vessels utilize latest fuel-savings technologies to cut CO
2
emissions per ceu in half compared with standard car carriers.
In its efforts to integrate social and environmental concerns in its business operations, Höegh Autoliners is a patron of the UN Global Compact Action platform for sustainable ocean business, as well as engaging in sustainability actions that reduce the environmental footprint, protect life below the sea and promote a safe and inclusive workplace.
The carrier works with a number of organizations that drive sustainable development initiatives, including Clean Cargo, which aims to reduce environmental impacts of global shipping, promote clean oceans and port communities and support global climate goals. Höegh is also a founding member of the Trident Alliance, a coalition of ship owners and operators to promote "robust enforcement of maritime sulfur regulations."