---
Oct 19 | 2020
Meet Houston's 'Burmese Cowboy' to better understand the seafarer problem and then take these four actions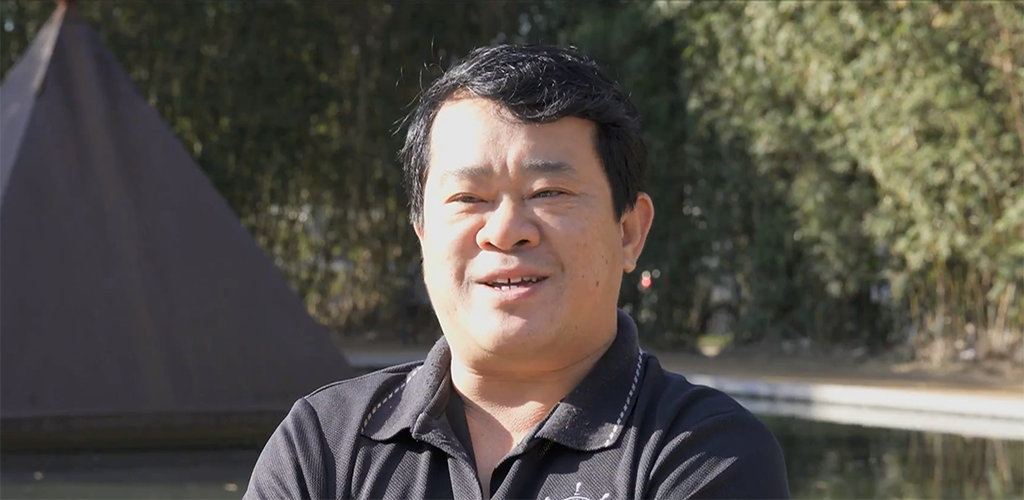 In a recent special edition of the BreakbulkONE Show, we tackled the problem of stranded seafarers from a new angle—that of shippers, the sector that drives the transport of cargoes aboard these vessels.
To put a face to the issue, we invited former seafarer Shwe Tun Aung to tell his story (Shwe is a celebrity in his own right and known as the Burmese Cowboy) and talk about the work he's doing today on behalf of ITF and the Seafarers International Union to repatriate seafarers. With more insight into the real problems facing seafarers today and a fresh take on the shippers' perspective on moving project cargo, encouraging shippers everywhere to start the dialogue with carriers and bring relief to seafarers.
Long-time shipper Dennis Mottola is working diligently to help seafarers who have been unable to leave their ships because of COVID-related issues as he explained in the first
BreakbulkONE Show
on the issue that aired in July. The plight of seafarers hasn't improved. There are still around 300,000 crew members out there that can't get back to their homes and another three 300,000 who can't replace them.
As a veteran shipper, Dennis knew that shippers indeed have a role to play, and for very good reasons. "We are the generators or initiators of the transaction that involves a ship moving cargo, whatever that cargo happens to be. And so, shippers do exercise some control over what gets put into motion," Dennis said. "From that perspective, the shipper has the opportunity to involve himself or herself in helping to resolve this crisis."
There are real reasons why shippers should be concerned enough to take action. Seafarers suffering from physical and mental fatigue could pose a risk to valuable cargoes. "Should there be a marine accident or should the crew decide that they've had enough … and decide to go to go on strike, this situation that would affect many more people than just the shippers, such as the originator or receiver of the cargo," he said. Dennis also mentioned risk to the continuity of supply chains and the environment.
True story of a seafarer
Risk to cargo is one aspect, but there's a humanitarian reason to care as well. Meet Shwe Tun Aung who is currently an ITF inspector in Houston for the Seafarers International Union. Shwe completed his degree in chemistry at a university in Burma (now Myanmar), but faced a dismal job market. "When you finish high school or college, you have no opportunity to make a decent living," Shwe said. He decided to become a seafarer with the goal of becoming an officer. He had to sign a government document saying he would not contact an international union or similar organization for assistance. "If you break it, you will have the problem when you come back," he said. He also had to pay a substantial broker fee.
The problems began once he began his first job at sea. "My mother borrowed money from our family for the fee and even though I work on the ship for over a year, I cannot pay back my broker fee," Shwe said. "I wasn't paid. I had no money. There was no food for the crew on the ship." Finally, Shwe had had enough.
"All the crew were from Burma. Everybody was too scared to complain, too afraid to ask for their hard-earned money," he said. "Someone had to do it, so I contacted the ITF. I made a video and made it public. That's how I got on the government blood list."
After a number of additional hardships, (Watch the ITF documentary "The Burmese Cowboy: The Shwe Tun Aung Story for the entire saga), Shwe finally made it to Houston and eventually became a U.S. citizen and an ITF inspector. Today Shwe's caseload is heavy because of COVID-19 restrictions and other issues that have stranded seafarers on their ships, spending months at sea long after their contracts expired. Shwe's job is to repatriate these crew members.
The work of an ITF inspector
Shwe is currently working to repatriate a female engine cadet from Panama who has been on her ship for more than 12 months. She is on a lightering vessel in Corpus Christi. She has been unable to get a visa to leave the ship and fly home to Panama.
"We try our best to help her but still no solution," Shwe said. "I send it to the CBP (U.S. Customs and Border Protection), I send it to the flag state, I send it to the Panama consulate, and nobody reply." Shwe works on 10 to 12 cases like this every week.
Dennis appreciates Shwe's dedication. "Here's somebody that has lived what seafarers are going through right now. And has lived the frustration of not being able to get even get paid that's owed to them," he said. "Then also trying to help what's going on with the various parties that are involved in these situations, which really comes down to finger pointing. Nobody wants to take ownership."
4 action steps for shippers
Dennis proposes four ways for shippers to take action:
Bring management up to speed as to what's going on and what the risks are associated with this issue that could affect the company's supply chain. "It is a problem that could come back to bite you later. If you have a delay of some sort, guess who gets the first call from management to say, "Hey, what's going on here?" Dennis said. "And I can tell you from my own experience that it's better that you tell management ahead of time, rather than them finding out when there's a problem."
Bring visibility to the issue with your own network such as shipper associations, media and government organizations. The more people that know that this is an issue for shippers, the better and the sooner that this is going to get resolved.
Make this a part of how you do business. Ask some serious questions of the ocean carriers that you're working with. Ask them for a policy statement and what are they doing about this issue? As you are evaluating who you do business with make this a criteria by which you select carriers. For those carriers that you've awarded your business to, ask if there are any crew members on that vessel that are beyond their contracts or are attempting to be repatriated, but are not being assisted for a reason that they can't do anything about? Do this and you are demonstrating that you care about the people that are that are carrying your cargo.
Consider a voyage deviation clause such as the one BIMCO has on its website to allow a vessel or a voyage deviation for the purpose of facilitating crew change. Be open to the discussion should the opportunity arise.
---
Subscribe to BreakbulkONE and receive more industry stories and updates around impact of COVID-19.