---
Mar 23 | 2020
AGM Cancelled, GPLN members to be "badly affected", Traditional Thai Bow in Line with Social Distancing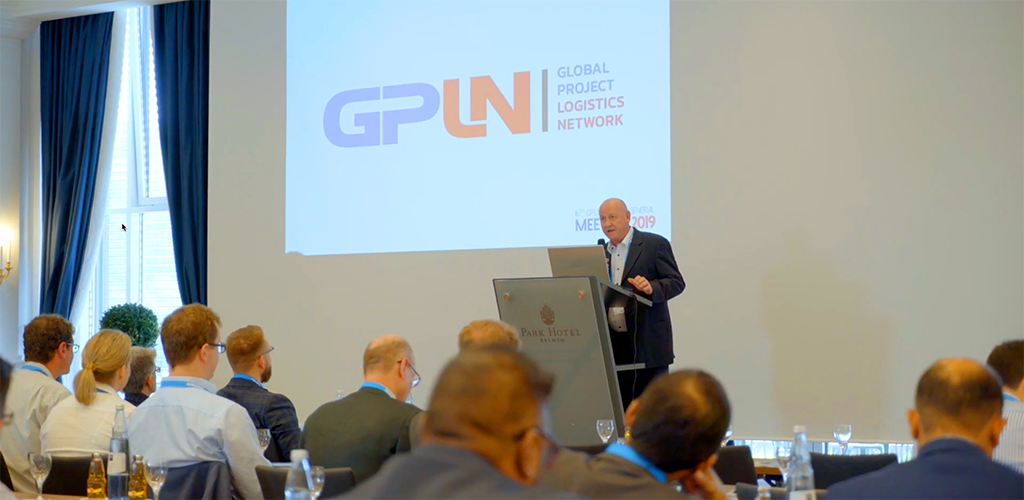 The Global Project Logistics Network has postponed its annual general meeting, scheduled for May 31-June 2 in Casablanca, Morocco, as GPLN's executive director gave a "bleak" outlook for members for 2020.
The Bangkok, Thailand-based logistics network for the project cargo industry was expecting more than 160 delegates from 60 countries at the annual meeting. It will instead postpone the meeting until 2021 in Bremen, Germany, alongside Breakbulk Europe.
Luzius Haffter, GPLN executive director, said he has connected extensively with member companies, "informing us about the measures by their own government, such as quarantine, besides other restrictions and flight cancellations which make traveling nowadays impossible for many citizen, as many governments refuse to allow foreigners to enter their country and locals have to go to self-quarantine."
While much uncertainty remains, Haffter was not optimistic for 2020.
"Considering the weak economic situation all over the world, many of our GPLN members will be badly affected, especially the ones who are active in the oil industry in various countries such as China, India, Indonesia, Malaysia, Vietnam and Thailand in Asia and many other parts of the world," he said. "The outlook for the future on behalf of our members in these markets is therefore bleak for 2020, depending also on the course and duration of the coronavirus disease and associated travel and other bans," he added.
Traveling Abroad
As a Breakbulk Global Events Partner, GPLN exhibits at all Breakbulk events, including the recent Breakbulk Middle East in Dubai, UAE, in February. Haffter said he debated attending the Dubai event, "but since at that time UAE recorded just a few cases I decided to go ahead." Well-stocked with masks and hand sanitizer, he was surprised few people were taking such precautions in Dubai at the time.
"Once I arrived in Dubai, I noticed that just a few people were wearing masks, contrary to Thailand, where 99 percent of citizen are wearing masks!" he said.
"But what astonished me most was the fact that everybody was shaking hands during this Breakbulk event in Dubai, and I was probably the only one who made a traditional Thai greeting with a Wai which consists of a slight bow, with the palms pressed together in a prayer-like fashion," Haffter said. He explained that "the Wai has its origin in the Indian Añjali Mudrā, like the Indian namaste and Burmese Mingalar Par."
Any attempts to travel abroad to and from Thailand have become more difficult, he added. Effective March 22, the Civil Aviation Authority of Thailand requires all incoming passengers to present, before boarding a Thailand-bound aircraft: a travel history for the last 14 days, a health certificate including a Covid-19 test, and proof of health insurance with a minimum medical coverage in Thailand of not less than US$100,000.
---
Subscribe to BreakbulkONE and receive more industry stories and updates around impact of COVID-19.