---
Feb 11 | 2021
(Europe) Aims to Alleviate Shortage on Asia-Europe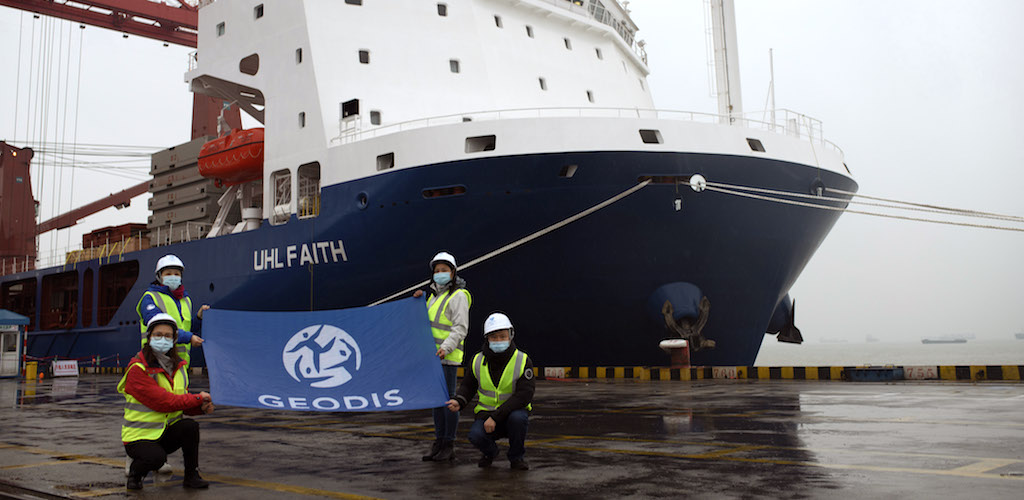 Logistics specialist Geodis has announced steps to alleviate pressure on ocean container carrier capacity, with additional sailings connecting China and Europe.
The global supply chain firm has chartered multiple additional vessels to meet ultra-tight sea freight market with plans to flexibly expand multimodal services in response to changing demand.
"Market forces have created variable and unforeseen spikes in demand for Asian goods. Our primary aim is to offer multimodal solutions to our existing customers to enable them to ship on time and in a reasonably economic manner. As an adaptable and innovative service provider, Geodis is permanently looking for alternatives including rail, ocean and air," said Onno Boots, Geodis' regional president and CEO for Asia-Pacific.
Transport to Hamburg
The first new chartered vessel is scheduled to arrive in Hamburg on Feb. 28 with the second following close behind, having departed Shanghai this week.
"We understand the current market challenges resulting from unprecedented customer demand and the limitations of ocean carrier capacity and sailings from China and other parts of Asia. We are working hard to find solutions for our customers. Hence, this exclusive vessel charter to supplement fixed long-term agreements we have with core carriers. We strive to deliver certainty to our customers amid the unstable market." said Matthias Hansen, senior vice president global ocean freight for Geodis.
A subsidiary of SNCF Logistics, Geodis provides a range of supply chain services through five divisions: supply chain optimization, freight forwarding, contract logistics, distribution and express, and road transport. The group offers project logistics services in more than 30 countries via 550 project logistics specialists worldwide. The firm is an exhibitor at Breakbulk events.
USFIA Customs Broker Partner
Geodis separately said it has been appointed United States Fashion Industry Association (USFIA) Customs Broker Partner for the sixth consecutive year.
Geodis will advise on customs and logistics issues for the industry and deliver timely information and training to global stakeholders.
"Given our deep knowledge of both customs brokerage services and the retail sector, this is a natural partnership that allows us to provide the education and tools needed for fashion brands to succeed. As e-Commerce and globalization continue to dominate, it is more important than ever that we equip companies with the knowledge and skills needed to thrive in today's increasingly interconnected environment." said Brian Riley, senior vice president customs house brokerage for Geodis.
---
Subscribe to BreakbulkONE and receive more industry stories and updates around impact of COVID-19.