---
Jan 19 | 2021
(Global) Breakbulk Chartering increased 37%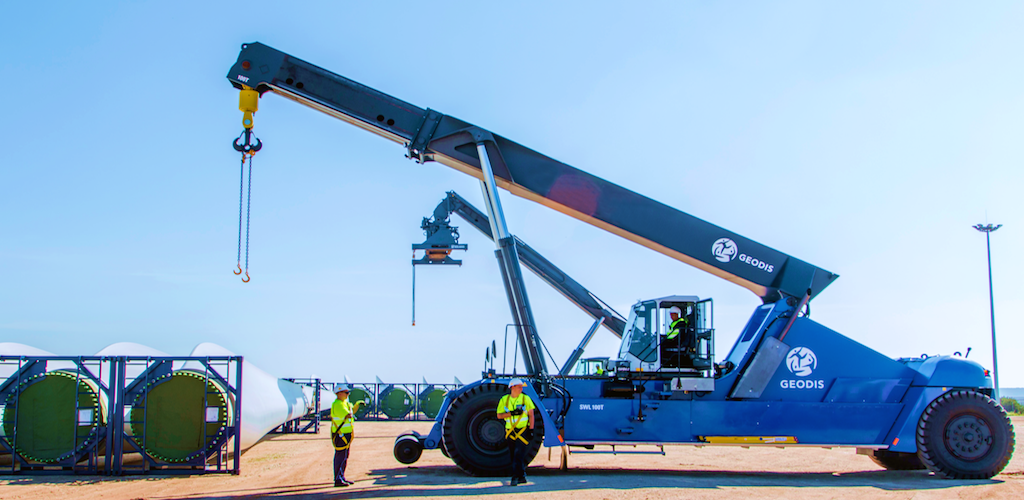 Supply chain logistics provider Geodis said it has rebranded and expanded its worldwide project logistics services, repositioning its business on the back of strengthening breakbulk demand.
The rebrand will see Geodis Industrial Projects renamed as Geodis Project Logistics and will coincide with a more diversified service portfolio and a range of operations beyond the industrial segment.
"The rebranding is a reflection of both historical diversification and our strategy plan moving forward. By consolidating some of our activities we will improve our procurement as we have a better visibility on global activities," said Luke Mace, senior vice president project logistics at Geodis.
Breakbulk Growth
Geodis said it experienced an "increase of 37 percent in our breakbulk chartering volumes" in 2020 versus 2019. Despite this rise, Mace sees subdued activity in the first half of this year when considering breakbulk demand from a pure projects perspective, stating "we don't see a real boost in activity until at best late 2021."
"We are seeing several projects reactivated, but by the time they get FID (financial investment decision), logistics contracts put in place and then implemented, the cargo movements will be several months away. The spot market however is very active, infrastructure projects are moving forward, the power market is active and importantly for us the renewables industry has remained a constant even throughout a difficult 2020," Mace added.
The group also reported a "significant increase" in government and defense volumes in 2020.
Consolidated Approach
In response to the rapid reshaping of the logistics industry in 2020, the new business will consolidate logistics offerings focused on urgent medical and aid cargoes.
"As an example, the destinations of our aid and relief business are often the same as the projects market, and the marine logistics activities are often in the same areas as our oil and gas business.
A subsidiary of SNCF Logistics, Geodis provides a range of supply chain services through five divisions: supply chain optimization, freight forwarding, contract logistics, distribution and express and road transport.
"While the logistical challenges of each sector can be very different, all have very important requirements in common: expertise in handling, attention to detail and quality of service … Our clients can have confidence that our diversification will strengthen our services through extended expertise, a continuous drive for innovation and our high standard for safety and compliance," Mace said.
The group's project logistics services are offered in more than 30 countries via 550 project logistics specialists worldwide. The firm is an exhibitor at Breakbulk events.
---
Subscribe to BreakbulkONE and receive more industry stories and updates around impact of COVID-19.