---
Apr 14 | 2021
(Europe) Country Begins Shift from Hydro Power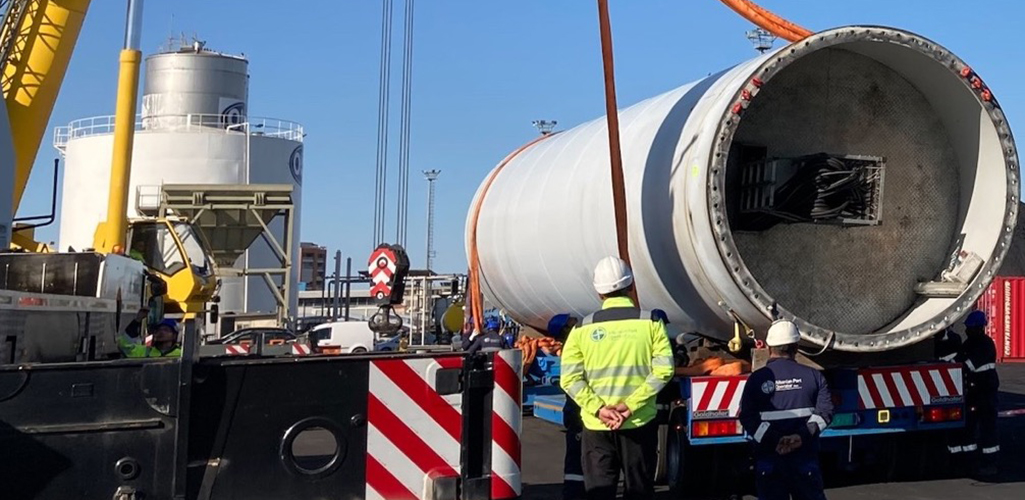 German Albanian Logistics Agency, or GALA, said it organized the transport of Albania's first windmill, one of the last European countries to add wind power.
The
Northern Rock
arrived at the port of Durres on April 9 with a second-hand Nordex windmill on board, which as loaded in Vlissingen in the Netherlands.
The vessel moored at the EMS Albanian Port Operator terminal in Durres. EMS APO is a sister company to GALA.
"We are very proud to be part of this historic event," said Fation Dervishi, managing director of GALA. "As an Albanian company with German roots, we bring local understanding to this project together with long-standing expertise in the transport of windmills."
Though a first windmill for Albania, EMS APO has provided intermediate storage and transport of windmills, including a new wind park in Kosovo, with components discharged in Durres and transported by road to Kosovo.
Significant Potential
The shift to wind in Albania, a country of 2.9 million, is seen as important as the country's power supply has been completely dependent on hydro power, with infrastructure deteriorating and subject to droughts.
"The transport of the windmill by GALA is only the beginning of a large buildup of wind parks in Albania in the forthcoming years," said Manfred Müller, CEO of EMS-Fehn-Group.
The Albanian government, supported by the European Bank for Reconstruction and Development Albania, started a program last year to build up solar power plants and wind parks.
According to a report by the European Commission, the country has significant potentials for renewable resources in the form of biomass, geothermal, wind and solar.
EMS Charter ships windmills around the world with own and chartered vessels. Colleague EFG Scandinavia in Norway provides crane solutions for the wind industry, and for the past three years has been heavily involved in the construction of the world's largest onshore wind park in the North of Sweden.