---
Apr 30 | 2021
No Clear Winner Leaves MPV Operators Stumped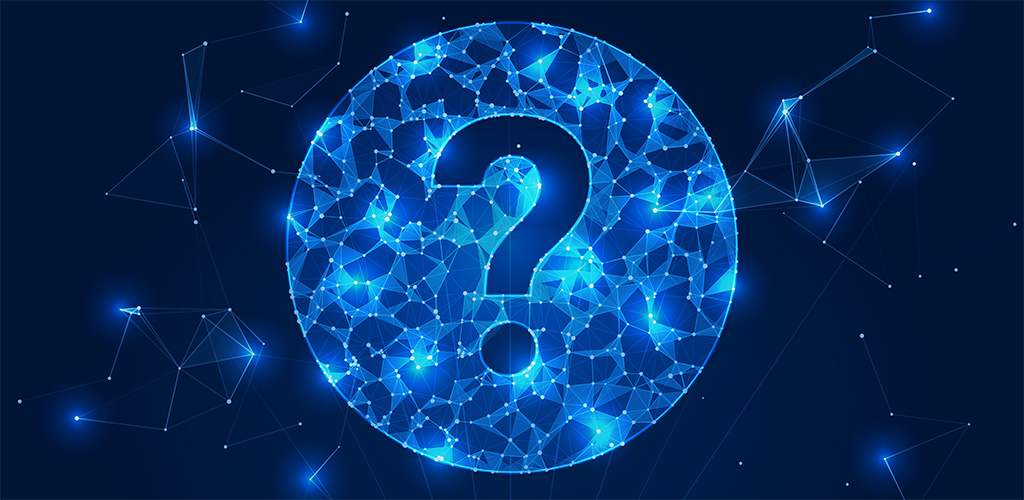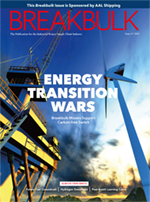 By Carly Fields
The decarbonization clock is ticking. Shipping has nine years to switch at least 5 percent of its heavy fuel oil usage over to zero-emission fuel. That is if it is serious about meeting its target of a 50 percent absolute reduction in emissions by 2050. That 5 percent goal amounts to close to 16 million tons of heavy fuel oil equivalent by 2030, according to a report for the Global Maritime Forum – a long way from the paltry level of zero-emission fuels in use today.
Report authors Peder Osterkamp, shipping lead at COP26 Climate Champions; Tristan Smith, reader in Energy and Shipping at University College London's Energy Institute; and Kasper Søgaard, head of research at the Global Maritime Forum, state that even if the target is a 50 percent absolute reduction by 2050, this still requires rapid growth of zero-carbon fuel use in the 2030s, which requires a similarly small initial use by 2030.
They consider achieving this is feasible on all counts – with regards to fuel supply, vessel technology, port infrastructure, safety, demand, government commitment and finance. But there is one major problem. Today, there is no clear leader in the race to find the shipping fuel of the future, and without clear direction on which might come first, or even which fuels are in the breakaway pack, multipurpose vessel and heavy-lift operators are understandably reluctant to invest in new tonnage.
Shipping's inability to determine a fuel forerunner is not for want of trying. The number of zero-emission pilots and demonstration projects for the maritime industry now totals 106, up 38 percent over six months, according to mapping produced by the Getting to Zero Coalition. "Overall, the mapping demonstrates that significant work is underway on several different fuels, with no clear preference shown for a single fuel across the mapping," say the map's authors.
Projects are developing at pace with about 10 percent of the projects from the report's first edition moving into new phases of development, increasing in size or ambition, or moving from concept study stage to demonstration stage. "This shows that within the projects we have gathered there appears to be a tangible move towards raising ambition and scaling up existing projects."
'Challenge of our Generation'
Roger Strevens, vice president of global sustainability at Wallenius Wilhelmsen, views decarbonization of shipping as "the challenge of our generation. The science is very clear, we need to reduce emissions." But what is very unclear, he said, is which is the right path to achieve decarbonization.
Speaking to Breakbulk, he explained that the frame of reference for shipping is shifting around three key factors:
• Regulation: "This has been the main historical driver of change in the industry and is set to continue to play a prominent role."
• Innovation: "There's no law of physics that what's greener will always cost more. The transition cost may be high, but the steady state cost may be very attractive."
• Demand: "Expectations of investors and lenders is helping shift us towards the clean paradigm of the future.
"In short, the shifting frame of reference will mean that what is uncompetitive today won't necessarily remain uncompetitive as time goes on."
Strevens calculates that one of Wallenius Wilhelmsen's roll-on, roll-off ships uses as much energy in one day sailing as a normal house will use in 110 years. "When you think about what this means for energy storage you can then see the challenge both technically and operationally that we face."
There is also the dilemma of timing to consider. Do breakbulk ship operators want to be the early bird that gets the worm or the second mouse who gets the cheese, Strevens asks. "We need to be cautious in shipping as the consequences of getting it wrong are dire, but we can't afford to be conservative. We must think long in shipping as the lifetime of a vessel is the same as a generation: 30 years."
Fuel Modeling
In its Maritime Forecast to 2050: Energy Transition Outlook 2020, DNV calculated the share of shipping energy usage in 2050 for each modeled fuel type under 30 scenarios. Its modeling found that e-ammonia, blue ammonia and bio-methanol are the most promising carbon-neutral fuels in the long run in a decarbonization trajectory, with uptake in some scenarios reaching as high as 61 percent, 81 percent, and 87 percent, respectively, in 2050. However, in other scenarios it found a far lower uptake of these fuels and therefore "a single winner cannot be determined." Add to this the fact that most of its scenarios see significant uptake of at least three or four different fuels in 2050.
Tore Longva, principal consultant of DNV, explained that in each edition of its Energy Transition Outlook, or ETO, the class society has been going deeper into details of fuels and fuel technologies, looking at barriers and how the industry can bridge the gap from today's available solutions to a carbon-neutral ship in the future. This must weigh up conflicting demands such as safety, sustainability, cost, space on board and availability, all the while keeping safety front and center and considering sustainability issues. "We also believe that we need more time in order to find the best solution, and in the meantime ship owners need solutions they can work with today that do not become a stranded asset in the future," Longva said. "The conclusion of the ETO, that over the coming decades shipping must develop a new generation of carbon-neutral ships and that seizing the opportunities of decarbonization remains critical to optimize ships' earning potential – are still just as relevant today."
Choosing Sides
Drawing the battlelines for the shipping fuel of tomorrow, UCL's Smith is a firm supporter of hydrogen and hydrogen-derived fuels such as ammonia for shipping's future. "In terms of scalability, the hydrogen-derived fuels have the biggest long-term potential for rapid scaling in the following decades and should be a significant part of the 2030 fuel mix," he said, adding that any fuels that require synthesis of hydrocarbons or alcohol, such as green methanol, are less cost competitive.
Shell agrees with Smith's assessment of hydrogen. Speaking at the UK Chamber of Shipping conference in February, Grahaeme Henderson OBE, head of global shipping and maritime at Shell, dubbed hydrogen as "the fuel of the future." He noted that with other industrial sectors moving to hydrogen supply, it will be an available fuel around the world. "So, shipping will not have to pay all those infrastructure costs."
However, Henderson said that there are still tremendous challenges with the different fuels and that the final solution will need industry to work together to meet zero-carbon goals.
Smith sees liquefied natural gas and bio-LNG as "dead ends," the former because it is a fossil fuel and the options that exist to replace it are also dead ends; the latter because there is no scalable supply available. "That doesn't mean there aren't niche opportunities to use it, but there is no evidence that it is both scalable and sustainable, and without meeting those two requirements then a fuel has got no serious long-run market share and investment is hard to justify."
But LNG and bio-LNG proponents continue to bang their drum. SEA-LNG, the coalition for accelerating liquefied natural gas as a marine fuel, said that waiting for options is not an option. Peter Keller, chairman of SEA-LNG, noted that as greenhouse gas emissions are cumulative, the decarbonization challenge only gets tougher the later the industry takes steps to address it. "The industry must act now using LNG and bio-LNG that we know provide benefits today and into the future. With the introduction of bio and synthetic variants, LNG not only provides a pathway to decarbonization in its own right, but also provides the physical infrastructure and asset base that can be used by other alternative fuels, when and if they become commercially viable."
Risk Mitigation
Container line and project cargo mover Maersk is spreading its fuel risk by championing ammonia and methanol fueling projects. It has entered a partnership to conduct a feasibility study on establishing a supply chain for the provision of green ammonia ship-to-ship bunkering at the Port of Singapore.
"Alongside methanol, at A.P. Moller - Maersk we see green ammonia as an important future fuel for the decarbonization of our fleet. A dual fuel ammonia engine is currently under development, but for green ammonia to fuel our vessels in the future we also have supply, infrastructure and safety related challenges to solve, not least when it comes to bunkering operations," said Morten Bo Christiansen, vice president and head of decarbonization at A.P. Moller - Maersk.
Maersk put firm feelers out for methanol earlier this year. In its announcement that it will operate the world's first carbon-neutral liner vessel by 2023, it revealed that methanol will feed a 2,000 TEU vessel deployed in one of its intra-regional networks. While the vessel will be able to operate on standard very low- sulfur fuel oil, the plan is to operate the vessel on carbon-neutral e-methanol or sustainable bio-methanol from day one.
Chris Chatterton, chief operations officer of The Methanol Institute, which advocates for the adoption of methanol as a fuel in marine and other transport modes, told Breakbulk that methanol is widely available at several ports globally and could be readily and economically bunkered; this means MPVs do not need to be tethered to a specific bunkering hub which requires substantial investment in infrastructure to make an alternative fuel available.
"The ships already using methanol as fuel have shown that the fuel is clean in operation and energy efficient," he said. "Methanol is already being produced in carbon-neutral environments. Renewable and bio-methanol have multiple pathways and although the market is nascent, it is growing rapidly and is expected to more than triple capacity of conventional methanol by 2050, according to the International Renewable Energy Association."
Projects and Initiatives
While Chatterton sees a future for hydrogen, its current carbon lifecycle, production cost, infrastructure/storage and regulatory hurdles are barriers to its use as a marine fuel today. Bio-LNG, he added, is a concept rather than an available fuel, and for the foreseeable future LNG fuel will be fossil-sourced and have operational emissions challenges. "LNG fueled engines experience methane slip and investors in gas as power find themselves at odds with the EU and some national energy policies which are withdrawing support and championing renewables, a position that methanol is increasingly coming to occupy."
Engine manufacturers are also picking up the methanol mantle. The Alfa Laval Test & Training Center in Denmark is gearing up to begin large-scale methanol testing, working closely with MAN Energy Solutions and other partners. In the third phase of a research project, Alfa Laval will investigate the possibility of running the center's four-stroke, 2 MW diesel engine on methanol – without modifications or another pilot fuel. Through joint research, the consortium seeks to develop a methanol fuel system that can adapt to today's marine diesel engines.
"At present, combusting methanol requires a pilot ignition with fuel oil," explained Lars Skytte Jørgensen, vice president technology development, Alfa Laval Marine Division. "This necessitates two fuel lines and different types of fuel tanks on board. If methanol from renewable sources could be burned directly in standard compression engines, it would offer a shortcut to carbon-neutral shipping."
This is just one of the many projects and initiatives forging ahead to find the fuel of the future for shipping, and the excitement around solving the challenge is palpable. However, that enthusiasm is not shared by MPV operators who have been left scratching their heads over which fuel they should choose for their next newbuild.
While the MPV industry was in the trough of cripplingly low freight rates, ordering new ships was not top of the agenda. With the turnaround in freight fortunes, ordering is being seriously considered and defining the fuel needed to power them safely and greenly through their lifetime has suddenly become a very pressing topic.
Carly Fields has reported on the shipping industry for the past 21 years, covering bunkers and broking and much in between.

Image credit: Shutterstock