---
Nov 04 | 2020
(Oceania) Shipment to Port of Auckland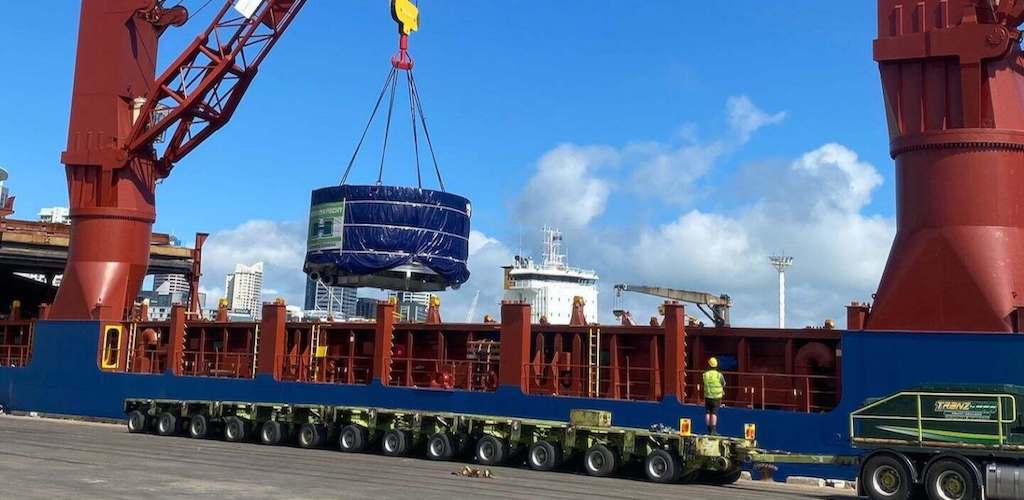 Project cargo specialist Freight Traders has discharged a tunnel-boring machine at the Port of Auckland in New Zealand.
The largest component of the cargo measured more than 7 meters long and weighed 145 tonnes. The outsized machinery weighed 1,099 tonnes and measured more than 5,000 cubic meters in total.
"Scope of work included import customs clearance, quarantine formalities, port stevedoring, port marshalling, cargo load out," a spokesperson for the firm said. FTL continues to feed the job's sites with air, full containerload and less-than-containerload and breakbulk drop shipments which will continue until the tunnel completion.
Freight Traders is a member of the XL Projects, which connects independent project forwarding and chartering firms to move breakbulk cargoes globally. XLP is an exhibitor at Breakbulk events.
---
Subscribe to BreakbulkONE and receive more industry stories and updates around impact of COVID-19.