---
May 29 | 2020
(Americas) US£3.4 Billion Credit Facility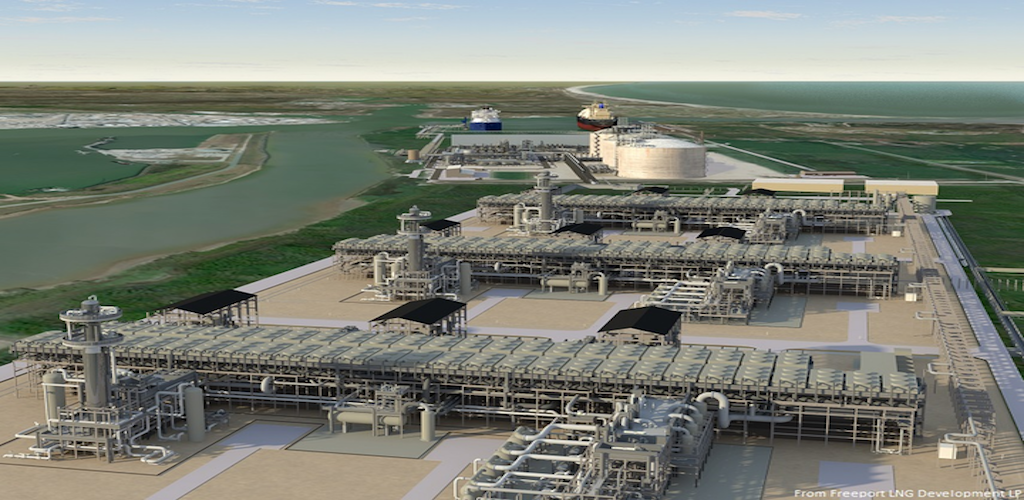 Development of the Freeport LNG train 3 project in Texas has progressed, with a US£3.4 billion credit facility secured.
Construction of liquefaction, pre-treatment, and regas facilities as part of Train 3 is expected to drive significant breakbulk activity in the construction phase which is to proceed following approval from the Federal Energy Regulatory Commission.
"Based on Freeport LNG's … construction status report and Commission staff inspections, I note that the rehabilitation and restoration of the areas affected by the approved facilities are proceeding satisfactorily," a FERC spokesperson said.
Full-containment LNG Storage Tank
The large-scale project includes plans for a second loading berth and a 165,000-cubic-meter full-containment liquefied natural gas storage tank at the site. Transport and installation of breakbulk materials is scheduled to begin later this year.
The new credit facility for the project includes a US$181 million debt service reserve facility and a US$50 million working capital loan. Canadian Imperial Bank of Commerce, Credit Agricole, Industrial and Commercial Bank of China, ING Capital, Intesa Sanpaolo, Mizuho Bank, MUFG Bank, Natixis, Santander, Societe Generale and Sumitomo Mitsui Banking acted as joint lead arrangers.
Train 4
Alongside development of Train 3, Freeport LNG is also planning construction of a fourth natural gas liquefaction unit. The proposed expansion will add export capacity of 5 million tonnes per annum of LNG
Under terms of the Train 4 EPC contract, KBR will provide engineering, procurement, construction, commissioning and startup of the nominal 5 mtpa Train 4 and associated gas pre-treatment plant for the export of U.S. natural gas to international markets," Freeport LNG said in a statement.
Formed in 2002, Freeport LNG is a joint venture between Michael Smith, Global Infrastructure Partners, and Osaka Gas. The terminal started import operations in 2008 and includes the largest fully electric motor drive natural gas liquefaction plant in the world.
---