---
May 26 | 2020
(MENA-Asia) Shipment from Shanghai  ​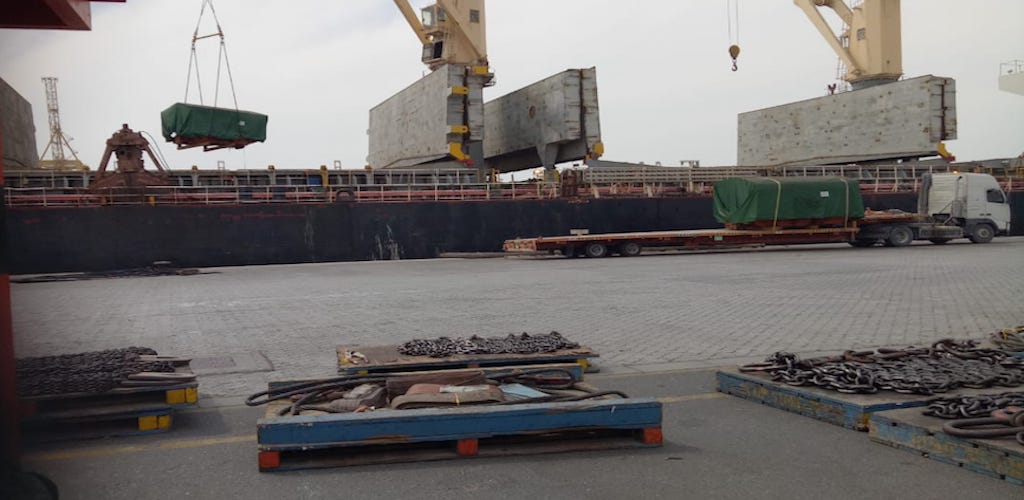 Project forwarder Fleet Line Shipping has delivered multiple breakbulk gantry and bridge cranes from China to the UAE.
The cargo included items measuring up to 42 meters long and weighing as much as 29 tons. The cranes were delivered on a door-to-door basis from Shanghai to Abu Dhabi.
"The challenge of the job was to obtain police and escort permission for the movement of several 42 meters-long dolly trailers in a single night so as to avoid truck detention during these challenging times," a spokesperson for the firm said.
Headquartered in Dubai, FLS is ISO 9001 and ISO 14001 certified and operates offices in Jebel Ali in the UAE and Basra, Iraq. FLS is a member of WWPC, an association representing breakbulk firms worldwide and an exhibitor at Breakbulk Europe.
---