---
Oct 30 | 2020
(MENA) Shipment Via Maersk Vessel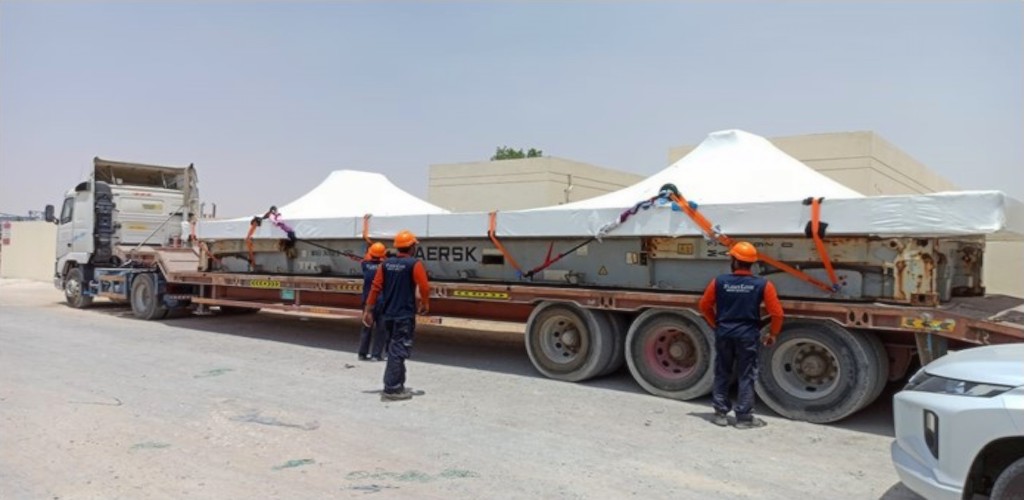 Project forwarder Fleet Line Shipping Services has transported a cargo of heat exchanger base skids via Port Said terminal in Egypt.
The breakbulk shipment involved handling of two skids measuring more than 12 meters long and more than four meters wide. The cargo was loaded onto an A.P. Moller - Maersk vessel as out-of-gauge containers.
"The ISO & QHSE-certified packing and lashing team at Fleet Line Shipping, whilst completing the heat shrink wrapping, made the zipper access doors in order to access the corner castings of the flat-rack containers. This made it easy to lift through the square space of the skids," a spokesperson for the firm said.
Headquartered in Dubai, FLS also operates offices in Jebel Ali in the UAE, and Basra, Iraq. The firm is a member of the Project Logistics Alliance, and is a pioneer in shipping cargo to Iraq and CIS countries.
---
Subscribe to BreakbulkONE and receive more industry stories and updates around impact of COVID-19.