---
May 28 | 2020
(MENA) FLS Completed Just Before Eid Holidays.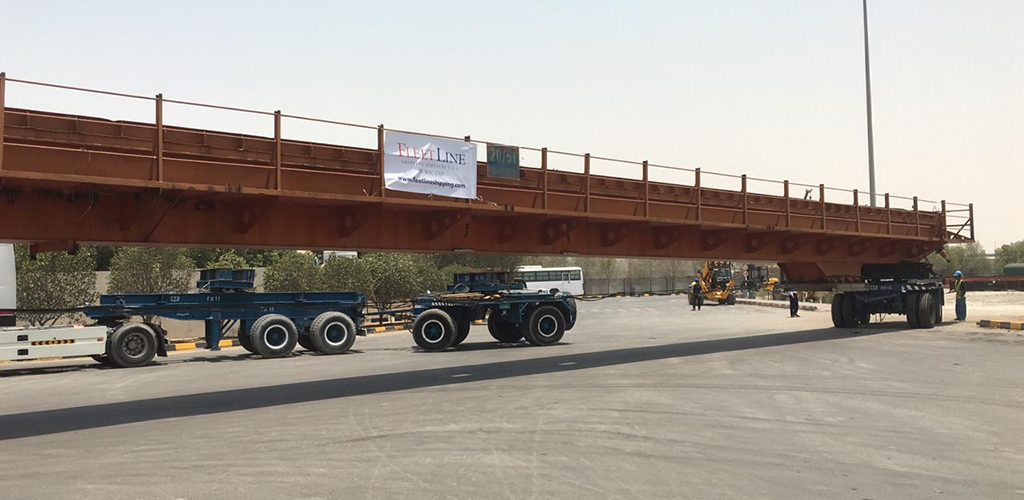 Dubai based project forwarder Fleet Line Shipping, or FLS, handled several gantry and bridge cranes, some measuring 42 meters long with a weight of 29 tons, on a door-to-door basis from Shanghai, China, to Abu Dhabi, UAE.
FLS part chartered the geared vessel, discharged the cargo in Jebel Ali and hauled them by road to consignee premises in Abu Dhabi. The challenge of the job was to obtain police and escort permission for the movement of several 42 meters-long dolly trailers in a single night so as to avoid truck detention during these challenging times. However, Team FLS successfully completed the task with the cooperation of the concerned authorities and completed the delivery just before the Eid holidays.