---
Sep 09 | 2020
(MENA) Shipment via Damietta Port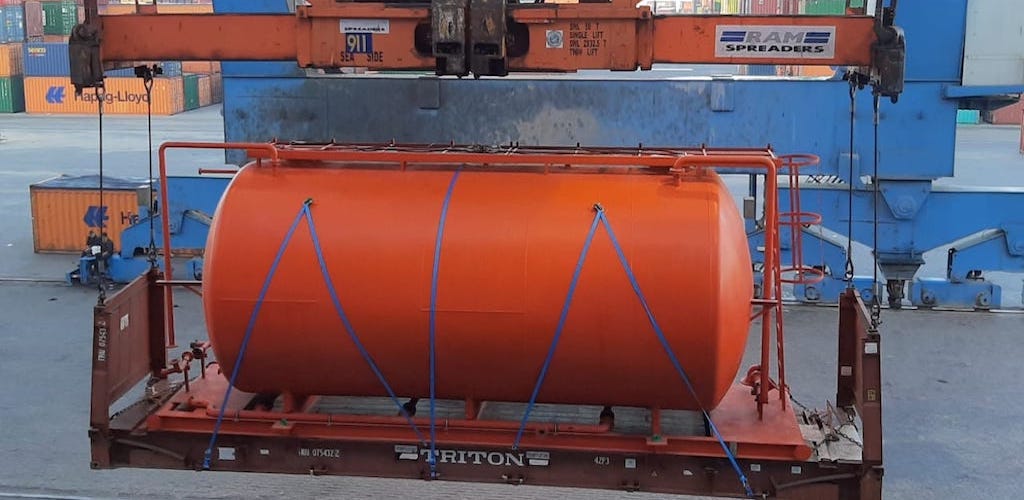 Cargo handler First Global Logistics has handled the shipment of a series of out-of-gauge oil tanks from Egypt to the UAE.
The cargo was loaded at Fayoum City and moved by truck to Damietta port for shipment to Khalifa Port, Abu Dhabi. The consignment was loaded in multiple 40-foot flat racks as a single lot aboard a CMA CGM vessel.
"Scope of work included cargo and route survey, obtaining traffic permits with road and bridges authority approval for trucking, sending 11 low-bed trailers to the site for loading and returning on the same day in one convoy to the Damietta Port," a spokesperson for FGL said.
First Global Logistics is based in Alexandria, Egypt, and is a member of the XL Projects network, a breakbulk association connecting independent project forwarding and chartering companies in more than 80 countries. XLP is an exhibitor at Breakbulk events.
---
Subscribe to BreakbulkONE and receive more industry stories and updates around impact of COVID-19.