---
Jun 09 | 2020
Pendle-axle technology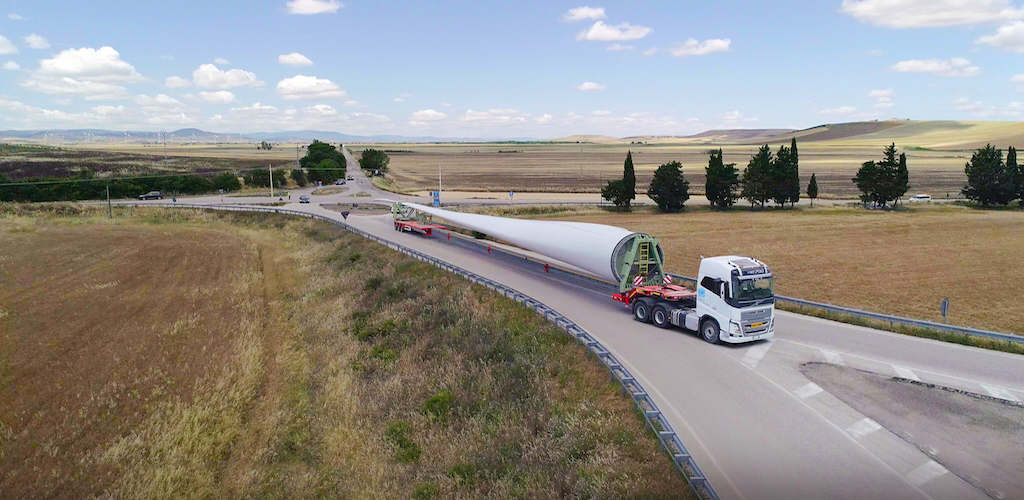 Equipment manufacturer Faymonville has launched the WingMAX a new TeleMAX flatbed semi-trailer designed to carry the largest rotor blades.
Based on pendle-axle technology, the trailer provides a steering angle of up to 60 degrees and a maximum stroke of 600 millimeters. The longest available loading platform with four-fold extension, it also features a gooseneck capable of raising by up to 1,700 millimeters.
"In combination with the hydraulically lifting and lowering gooseneck, the new WingMAX can virtually overcome any obstacles that cross its path, such as roundabouts. As a result, the route is manageable even in the case of demanding terrain conditions and road profiles," said Rainer Noe, product manager at Faymonville​
Headquartered in Luxembourg, Faymonville manufactures semi-trailers for the special haulage industry and its brand portfolio includes transport solutions from 15 tonnes up to 15,000 tonnes. Faymonville is a Global Event Partner of Breakbulk exhibitions.
---
Subscribe to BreakbulkONE and receive more industry stories and updates around impact of COVID-19.