---
May 19 | 2020
(Asia) Delivery to Southwest India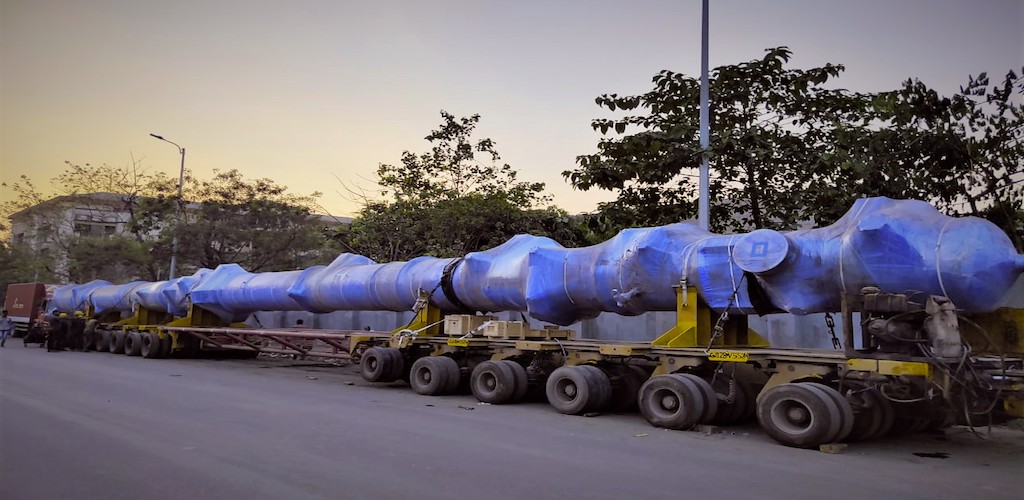 Breakbulk carrier Express Global Logistics has transported an amine regenerator about 1,500 kilometers across India.
The outsized unit was loaded in the northwest of the country, and EXG utilized a 14-axle trailer with a 10-meter spacer. Transport took 30 days by road and the cargo measured more than 38 meters long.
"The length of the shipment poised interesting technical challenges for the EXG engineers. A detailed route survey was conducted earlier, but the job was to be performed under extended national lockdown with no means for a revised route survey," a spokesperson for EXG said.
Headquartered in Mumbai, EXG provides multisurface logistics, breakbulk transport and heavy equipment rentals throughout India and is a member of the WWPC cargo forwarding network. WWPC represents breakbulk firms in 78 countries and is an exhibitor at Breakbulk Europe.
---