---
Oct 09 | 2020
(Americas) Agency's Largest Transaction Highlights Reauthorization Anniversary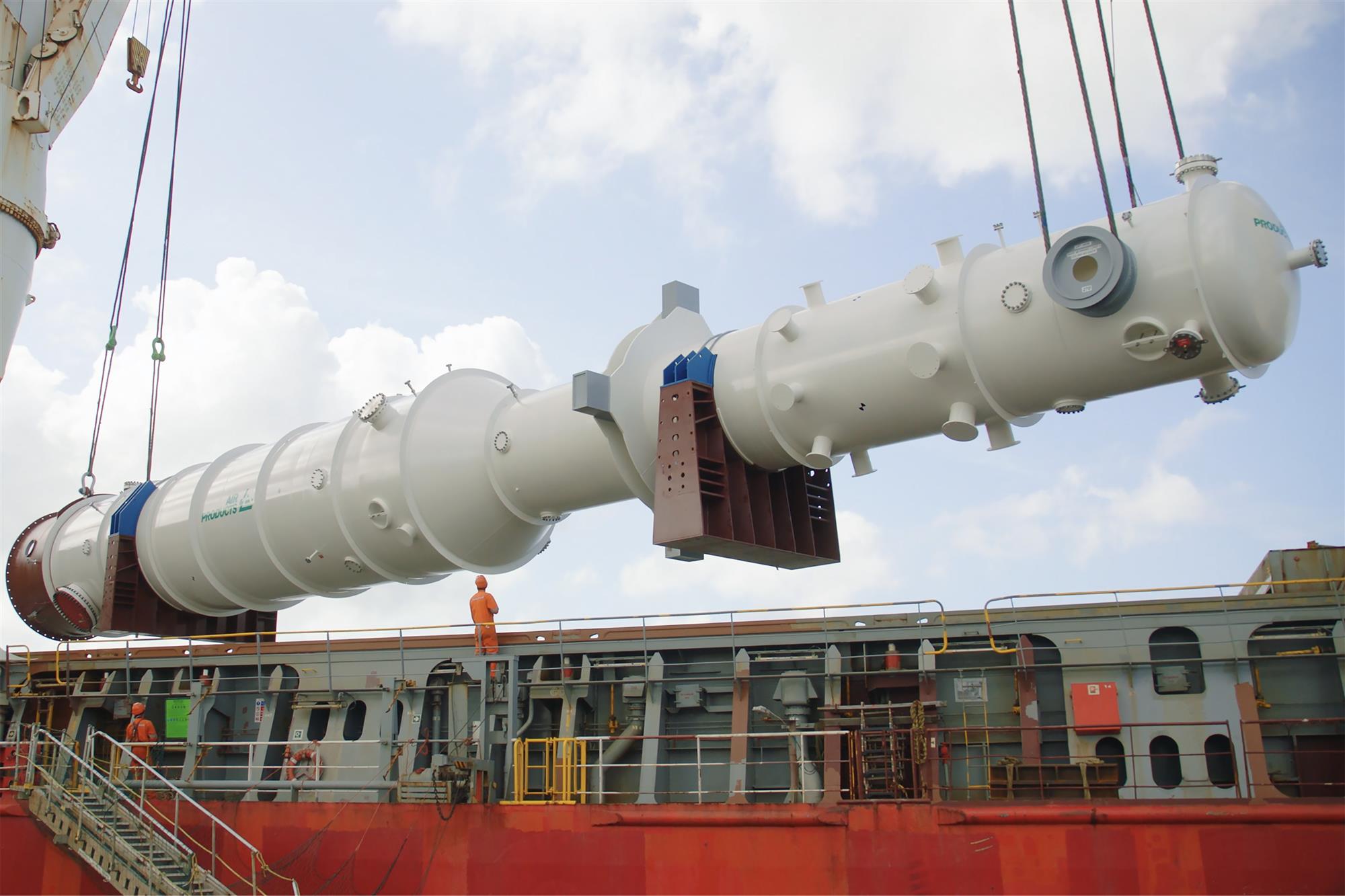 In celebration of "Made in America Week," U.S. Export-Import Bank President and Chairman Kimberly A. Reed toured a manufacturing site benefitting from the largest transaction in Ex-Im Bank's 86-year history.
Reed on Oct. 8 visited Air Products' Port Manatee, Florida, plant, where the liquefied natural gas product manufacturer is producing coil-wound heat exchangers to be used on an LNG project on the Afungi Peninsula in northern Mozambique.
Ex-Im, an export credit agency, in May unanimously authorized US$4.7 billion for the integrated LNG project, which supports 68 suppliers and 16,700 U.S. jobs across eight states over a five-year period. The project is expected to support thousands of additional jobs throughout the U.S.
Reed said the project "will strengthen our U.S. economy and positively transform the sub-Saharan Africa country of Mozambique." She noted that the Ex-Im-backed transaction displaced Chinese and Russian involvement in the project.
Private financing for the project was not available given its size, complexity and risk, the Ex-Im Bank said.
Reeds tour also coincided with the 17-month anniversary of Ex-Im Bank's quorum being restored by the U.S. Senate, allowing the agency to guarantee funding for projects more than US$5 million.
Ex-Im's reauthorization by Congress in 2019 included a mandate to establish a Program on China and Transformational Exports to advance U.S. competitiveness through supporting U.S. exports and jobs. The Mozambique transaction also supports the U.S. Prosper Africa Initiative, aimed at driving two-way trade and investment between the U.S. and Africa.
In recent years, about 90 percent of Ex-Im's authorizations support small business. The independent federal agency has in the process generated more than US$9 billion for the U.S. Treasury for repayment of U.S. debt.
Air Products is based in Allentown, Pennsylvania, and its Port Manatee location supports 300 employees. States benefiting from the Mozambique project, besides Florida, are Georgia, Louisiana, New York, Oklahoma, Pennsylvania, Tennessee and Texas, as well as the District of Columbia.
Photo credit: Air Products
---
Subscribe to BreakbulkONE and receive more industry stories and updates around impact of COVID-19.