---
Jan 21 | 2021
Will Bloc Deliver on Network Promises?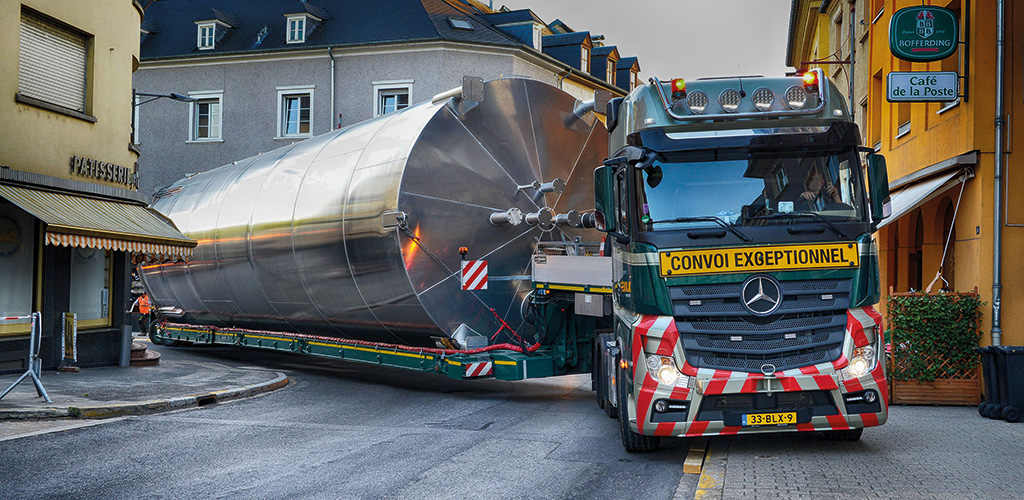 By Ton Klijn
For many years, my organization, ESTA, has been campaigning for the creation of pan-European heavy transport and abnormal load corridors, as concerns have grown about weak and deteriorating infrastructure. Today, we are cautiously optimistic that our work is close to fruition. But please note the word "cautiously."
The optimists among us point out that the European Union has finally agreed to spend €1.5 billion to help create a network of "dual-use" heavy transport corridors for both military and commercial purposes.
But there is a significant hitch. That €1.5 billion is part of the EU's new seven-year budget which has to be passed by all member states.
And at the time of writing in mid-December, approval had been stalled by ongoing and bitter disagreement between Brussels, Hungary and Poland over the budget's rules and regulations. So, no budget agreement, no heavy transport corridors. Yet, to us at least, the arguments in their favor seem obvious and undeniable. And in recent years, our proposals were given extra impetus by a series of events, some of them tragic.
Just over a decade ago, the global financial crash had a devasting impact on public finances. Local authorities across Europe cut staff and lost much of their in-house engineering expertise. This in turn meant that many were reluctant to give permits for heavy or abnormal loads because they no longer had the skills to ensure that the requested routes were safe.
Secondly, investment in infrastructure, already at a low ebb in many countries, was further reduced, adding to safety concerns.
Against this background, the creation of a network of heavy transport corridors seemed to us to make perfect sense. What investment was available could be focused on a limited network of routes whose strength and quality could be established to everyone's satisfaction.
What is more, dealing with this issue on a pan-European basis meant that the routes would – hopefully – connect with each other, something that has not always been the case, even within nation states.
Convoy Issues
Then in early 2018, a convoy of U.S. howitzer guns traveling from Poland to southern Germany for a major NATO exercise was held up when German Police stopped the Polish company transporting them, reportedly for violating local transport regulations and because of fears of the state of some roads and bridges on the route. As a result of this and other similar incidents, NATO asked the EU to develop a series of routes to help military equipment move around quickly and safely.
ESTA, with the backing of the International Road Transport Union, proposed that such a network of routes could also be used for heavy transport as well as for military purposes, a dual-use argument that was accepted by Brussels.
Today, we can only hope that common sense will prevail and that the funding for a network of heavy transport corridors will be forthcoming despite the political game playing.
Which brings me to a final point that is well outside my and ESTA's remit. It is clearly ridiculous that a widely supported policy such as the creation of heavy transport corridors – a policy that will improve the safety and efficiency of Europe's heavy transport industry and its customers – risks becoming lost in a wider political disagreement. Maybe it is time for the EU to rethink how such decisions are taken.
Ton Klijn is director of the European association of abnormal road transport and mobile cranes, or ESTA, www.estaeurope.eu.

Image credit: ESTA