---
May 12 | 2021
Potential for Multibillion-euros in Stranded Assets, Report Finds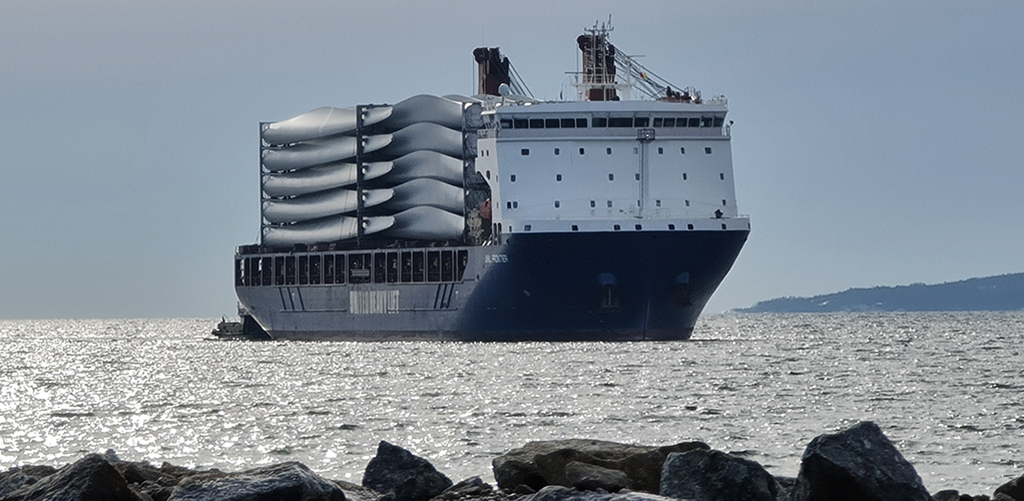 By Simon West
Expansion of natural gas infrastructure in the European Union jeopardizes the bloc's ambitious climate goals and could result in billions of euros in stranded assets, according to U.S.-based research firm Global Energy Monitor.
Pipeline projects and liquefied natural gas, or LNG, terminals worth an estimated €71 billion and €16 billion, respectively, are in pre-construction or construction phases in the EU, GEM said in its latest
Europe Gas Tracker Report.
If built, these projects would boost gas import capacity into the EU by 35 percent, or 222 billion cubic meters, or bcm, per year.
The EU's aim of reducing emissions by at least 55 percent by 2030 and to net-zero by 2050, however, requires a drastic cut in natural gas consumption, meaning much of this new infrastructure could end up obsolete well before mid-century.
Natural gas projects are a key source of cargo-carrying contracts for breakbulk and project cargo.
"With EU members planning steep reductions in fossil fuel use as per the Paris Agreement, these expansion plans create an €87 billion stranded asset risk and threaten to lock in emissions well beyond 2050," the report said.
Accepting Risks
Despite financial exposure and the EU's phaseout of fossil fuel support, dozens of pipelines and terminals are slated to start up in the coming years, as gas companies bank on a more sluggish shift to green energy. Some projects are nearly complete, such as Nord Stream 2, a 55 bcm-per-year pipeline shipping gas from Russia to Germany via the Baltic Sea.
In total, the GEM report lists 33 pipeline and 31 LNG terminal projects in development.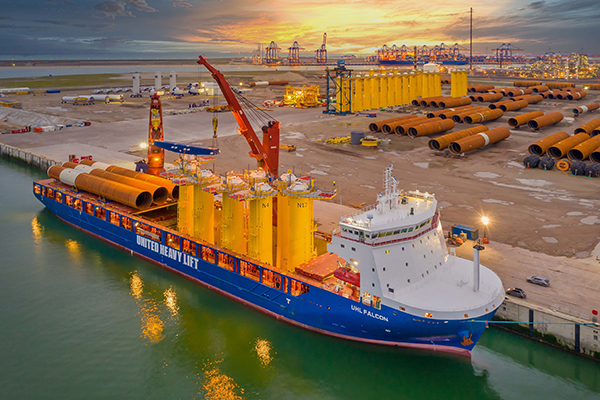 Mason Inman, oil and gas program director at GEM, said developers could be pinning hopes on carbon capture and storage, or CCS, a technique that traps and compresses CO2 from power plants before transporting it to special sites for underground storage. CCS would allow energy companies to continue producing and using gas while reducing their footprint.
"The big question is whether CCS will really become cheap enough to achieve widespread use, or whether it will remain quite expensive, as it is now. If CCS costs remain at current levels, it would only be useful for niche applications," Inman told
Breakbulk.
Another option for gas companies is to retrofit and repurpose existing gas infrastructure for the transport of hydrogen, although outlook again rests on expectations for future costs.
James Watson, secretary general of industry group Eurogas, said although Europe's gas sector was cautious of the threat of stranded assets, optimizing gas use through CCS and hydrogen could make the energy transition more cost effective.
Freight forwarders meanwhile can look forward to plenty of alternative cargo-carrying opportunities in the energy sector. The European Commission for example last year unveiled proposals to boost offshore wind capacity 25-fold to 300 gigawatts by 2050.
Companies are keeping pace with the EU's environmental demands. Germany-based United Shipping Group said it was investing in a modern, fuel-efficient fleet and focusing on renewable energy. "We want to contribute to the zero-emissions goal for 2050 and we are already well on our way to do so," a company spokesperson said.