---
May 05 | 2021
(Europe) Mammoet Takes Three Prizes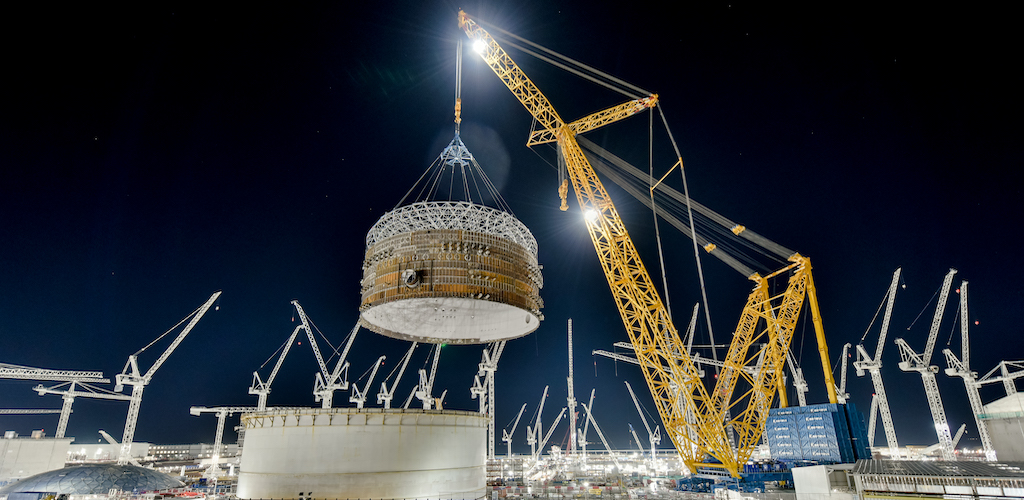 The European association of abnormal road transport and mobile cranes, or ESTA, has announced its awards for 2021, celebrating the biggest achievements in breakbulk handling this year.
"We have been delighted at the response to this year's awards and the quality of the entries, especially given the difficult year everyone has had. The impressive list of finalists from many different countries shows once more the truly Europe-wide nature of these awards, the steadily growing influence of ESTA and our strong relationships with colleagues and companies from across Europe," said Tom Klijn, ESTA director.
Mammoet Europe was one of the biggest winners, scooping the top spot in three categories.
Cranes Category
In the category for Telescopic, Lifting Capacity More Than 120 Tonnes, Mammoet won for its installation of a steel bridge structure stretching the entire length of a skate park.
Wagenborg Nedlift won for Telescopic, Lifting Capacity Less Than 120 Tonnes, for change out of a sludge filtering press using of a pair of electric compact cranes. The firm also picked up a second award for the SPMT category for its use of two sets of 12-axle lines of SPMT to move a 650-tonne block.
Sarens meanwhile was awarded for the Lattice Boom category for more than 700 lifts at the Hinkley Point C nuclear power station.
Transport and Safety
For the transport category, Viktor Baumann was recognized in the Over 120-tonne Gross Combined Weight category for transporting a 50-meter heat exchanger.
Laso Transportes won for the Trailer and Load Under 120 Tonnes Gross Combined Weight for its work transporting 12 wind turbine blades, across the Portuguese island of Madeira.
Liebherr-Werk Ehingen received the Safety award for its work to improve handling for mobile cranes in high-wind situations, while Liebherr Nenzing won for Innovation: Manufacturer.
Mammoet Europe recevied a further award for Combined Techniques, for its customized Mammoet DHS-500 special lifting system, and the award for Innovation: End User, for its Focus30 high-capacity pedestal crane.
Countries represented included Belgium, Czechia, Denmark, Germany, Italy, the Netherlands, Portugal, Switzerland, Turkey and the UK.
"We hope to be able to celebrate with the winners and finalists in person at our autumn meeting in Helsinki on Oct. 14-15 – if we are allowed to, of course," Klijn concluded.
---
Subscribe to BreakbulkONE and receive more industry stories and updates around impact of COVID-19.