---
May 27 | 2021
(Global) IEA Roadmap Accelerates Forecasts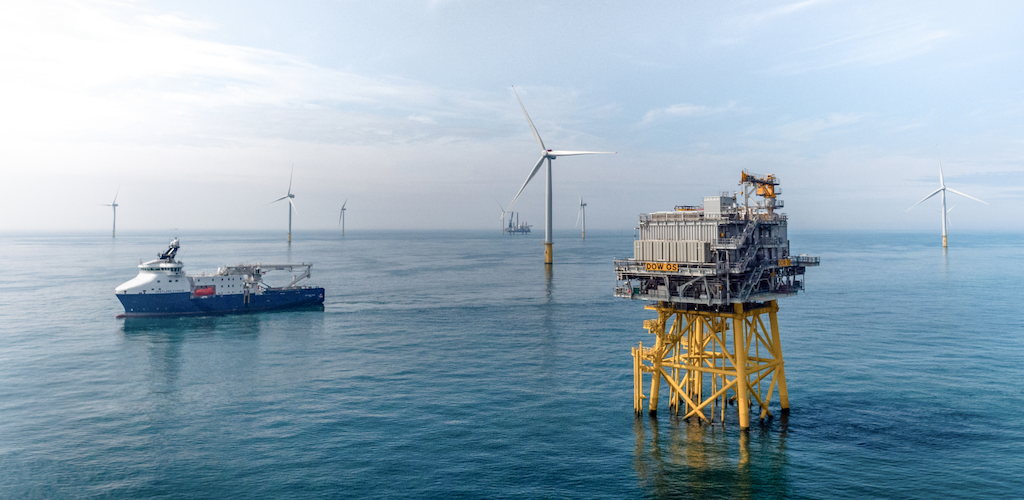 By Malcolm Ramsay
The publication of the International Energy Agency's first roadmap to net-zero earlier this month has recalibrated forecasts for the energy sector, with oil and gas projections curtailed but clean energy set to grow, offering a new perspective on breakbulk activity through 2050.
The energy agency's roadmap for the global energy sector provides a number of scenarios to reach net-zero emissions by 2050, most noticeably the forecast that fossil fuel supply will "fall by 75 percent over the next 10 years" as a result of a "global, concerted effort" to deploy all available abatement measures and technologies. This is balanced with more than 1 terawatt of new solar and wind projects
"There is a lot of uncertainty surrounding oil and gas demand in the future, [but] we believe the demand for breakbulk will remain the same since reducing fossil fuel usage/oilfield developments will also increase the number of renewable energy plants in need of equipment and parts to maintain/increase the energy supply. Breakbulk will always play a significant role in supporting the energy industry. As the sources of energy changes and grows, breakbulk will change to support the sources of energy," Shaun Rampersad, CEO of Ramps Logistics, told
Breakbulk.
Maximizing Value
Highlighting the fact that the pathway to zero emissions is "narrow but still achievable," the IEA predicts that massive deployment of new energy solutions will be required, creating significant prospects for breakbulk operators that can provide flexibility and skills to deal with the next generation of energy cargoes.
"Business models must adapt to maximize value as the oil and gas sector matures. Consolidation to bolster margins will gather momentum. Specialists will carve out niches. Applying the right technology and retaining the right people will determine their success. Just a few more years of firm oil prices would strengthen balance sheets, making transition strategies easier to execute," said Fraser McKay, vice president of research consultancy Wood Mackenzie.
Observing that it can be a challenge "changing the mindset of carriers," Rampersad said that "many carriers have a deep-rooted network within the oil and gas industry. As the sources for energy start to change, the breakbulk operators will have to make changes. However, we are confident that the breakbulk sector will evolve and become just as good as supporting the energy industry, similar to how we have supported the oil and gas industry."
US$14 Trillion Upstream Differential
In the near term, it seems likely that oil and gas demand will remain relatively robust as even the most aggressive forecasts for the energy transition predict demand for fossil fuels to contine in the near term. However, the divergence of forecasts towards the end of this decade has created unprecedented uncertainty for oil and gas sector.
Wood Mackenzie predicts that the range of pre-tax future valuations for upstream oil and gas lies between US$9 trillion to US$23 trillion, equivalent to a "staggering" US$14 trillion differential. On a post-tax basis, the firm predicts that operators' share ranges from US$3 trillion to US$9 trillion.
"The industry now finds itself having to supply oil and gas to a world in which future demand – and price – are highly uncertain. The range of possible outcomes is dizzying. But the world will still need oil and gas supply for decades to come, and the scale of the industry will remain enormous," WoodMac's McKay said.
80GW Offshore Wind
Against the huge potential losses from upstream oil and gas, the energy sector also faces record investment in new technology, and one of the biggest effects of the IEA roadmap will be to add further pressure on investors in the offshore sector where risks are typically higher. The clear recommendations from the energy agency are not only set to dampen enthusiasm for upstream oil and gas, but may also add further momentum to the burgeoning demand for offshore wind.
"Wind farms seem to offer the best opportunity for breakbulk demand in the future. Their setup requires the movement of larger pieces (blades, shafts, generators) than the other clean energy technologies, which could most times be shipped in containers. Recently, we have seen the development of offshore wind farms converted from old oil and gas platforms. So, wind energy will continue to be a significant area for breakbulk demand," Ramps Logistics' Rampersad said.
The IEA predicts capacity addition of new wind power equivalent to 390 gigawatts per year by 2030, of which an estimated 80 GW will come from new offshore wind projects.
Battery Advancements
Another emergent sector of interest for breakbulk operators is the battery segment, where the growth in scale and size of solutions present a range of challenges and opportunities. Traditionally, seen as a small component that did not require breakbulk carriage, batteries have increased rapidly in size and weight as the range of applications they are used for has grown.
"We also see a lot of opportunity in battery technology. We think the big difference between the oil and gas industry and renewable energy is the steady output. Battery technology advancement will play an essential role in ensuring constant production from the renewable industry as demand increases. This can open up many opportunities for battery type operations in the breakbulk industry as well," Rampersad said.
The IEA predicts that annual battery production for electric vehicles alone will reach 600 GWh in 2030, equivalent to adding almost 20 gigafactories every year for the next 10 years.
"Governments need to create markets for investments in batteries, digital solutions and electricity grids that reward flexibility and enable adequate and reliable supplies of electricity. The rapidly growing role of critical minerals calls for new international mechanisms to ensure both the timely availability of supplies and sustainable production," said IEA Executive Director Fatih Birol.
---
Subscribe to BreakbulkONE and receive more industry stories and updates around impact of COVID-19.