---
Aug 11 | 2020
(Europe) Major Hub Proposed for River Thames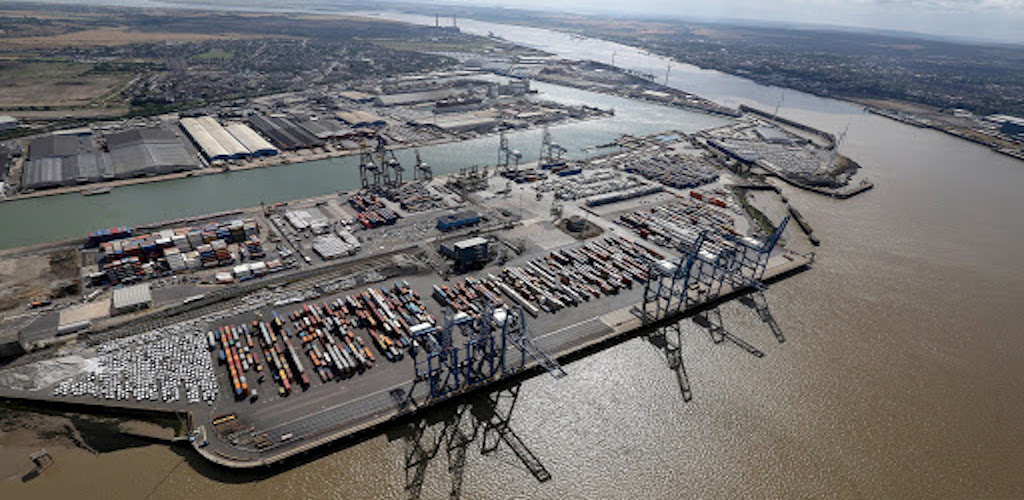 Port operators DP World and Forth Ports have launched a joint venture bid to create a major new freeport at Thurrock in the UK, bringing together existing assets on the Thames.
The proposed development would incorporate two of the largest transport hubs in the country – Port of Tilbury, operated by Forth Ports, and London Gateway, operated by DP World.
"Thurrock is at the heart of the port industry in the South East and the development hub of the Thames estuary. This joint bid brings together our complementary strengths which will create a strong, export-focused case for a freeport designation," said Charles Hammond, CEO of Forth Ports.
Vivid to Develop Bid
The partners have appointed strategic consultancy Vivid Economics to develop the bid and conduct feasiblilty studies ahead of a further policy briefing from the UK government expected to be published in the autumn.
"We are excited to apply our knowledge from working in trade and investment across the world to further develop a dynamic and globally competitive freeport in the inner Thames Estuary. Given the substantial trade passing through Thurrock ports currently, this area is clearly a strong candidate for the new wave of ambitious and strategic freeports in the UK. We look forward to working with Forth Ports and DP World to develop a compelling case for freeport designation," hand James Patterson-Waterston, head of cities and infrastructure at Vivid Economics.
The bid is expected to be submitted in late 2020 or early 2021.
Inward Investment
The Port of Tilbury is the largest multipurpose port in the South East of England, and over the past 10 years has doubled in size with volume of cargo across the quay set to reach 32 million tonnes. DP World London Gateway is the UK's newest container port and boasts 9.25 million square feet of modern warehousing space.
"We believe a freeport on the Thames will ensure that the UK continues to be an attractive destination for inward investment, and that bringing London Gateway within a freeport will help lower the total cost of trade to the benefit of UK industry and retailers and ensure resilience in the overall supply chain," said Ernst Schulze, CEO of DP World UK.
Both partners have committed to boosting local employment via sustainable investment with more than to 36,000 direct and indirect jobs expected to be created.
---
Subscribe to BreakbulkONE and receive more industry stories and updates around impact of COVID-19.