---
Mar 16 | 2021
(Europe) Soreidom & Caribbean Line Call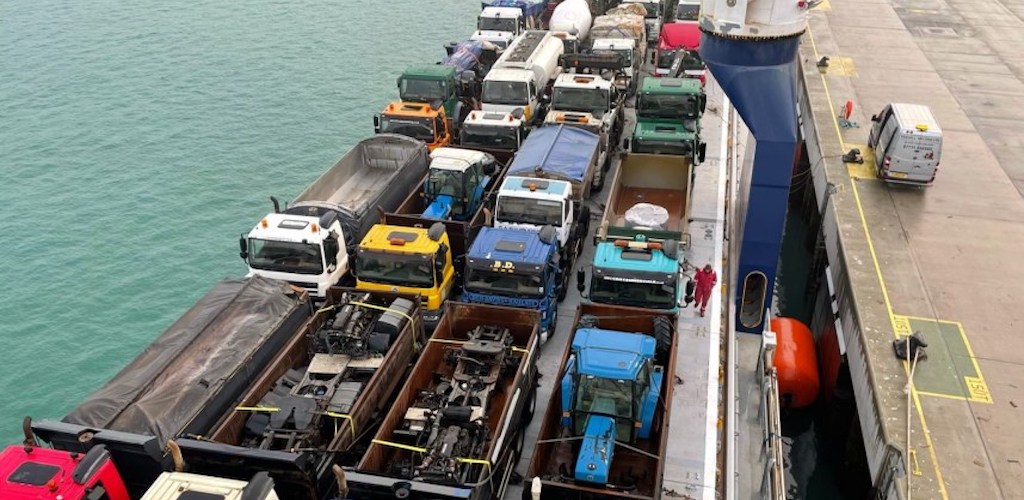 Authorities at the Port of Dover announced new scheduled breakbulk services connecting the UK with the Caribbean and Latin America.
Shipping firm Soreidom & Caribbean Line will provide a regular string of calls from the port, handling a range of project cargo.
"We are delighted to be welcoming Soreidom & Caribbean Line to Dover for a set of regular calls in the future and are really pleased that they consider the port as best placed to handle their shipments after successful calls here in the past," said Nik Scott–Gray, general manager at Port of Dover Cargo.
Heavy-lift Capacity
The port features two deepwater berths, with heavy-lift capabilities from two Konecrane Gottwald Model 5 mobile harbor cranes and one Terex Gottwald mobile harbor crane.
"We are now processing every range of cargo in the industry, and with more customers securing the port for a set of future confirmed visits, I have no doubt that our business and its opportunities will grow even further," Scott–Gray said.
Located on the south coast of England, the Port of Dover has greatly expanded its cargo handling facilities in recent years, with the construction of the new cargo terminal spurring new breakbulk activity. The port is also Europe's busiest ferry port and hosts some of the world's most prestigious cruise lines.
New Cargo Terminal
Since it became fully operational just over a year ago, the port's cargo terminal has grown its customer base rapidly and aims to establish itself as a destination for outsized cargo in the southeast.
"Caribbean Line UK Ltd. is delighted to announce that with immediate effect, its service into the Caribbean & Northeast Coast of South America will now be served by the port of Dover. This move is designed to ensure our customers continue to receive superlative service throughout the shipment cycle. We thank our customers for their ongoing support," said Robert Steptoe, general manager at Soreidom & Caribbean Line.
Headquartered in Paris, France, Soreidom & Caribbean lines operate as sister shipping companies specialized in breakbulk transportation connecting more than 20 destinations, including seven U.S. and European ports and more than 15 ports in the Caribbean and Brazil.
---
Subscribe to BreakbulkONE and receive more industry stories and updates around impact of COVID-19.