---
Jan 27 | 2021
(Global) Consortium Seeks Key Worker Status for Vaccines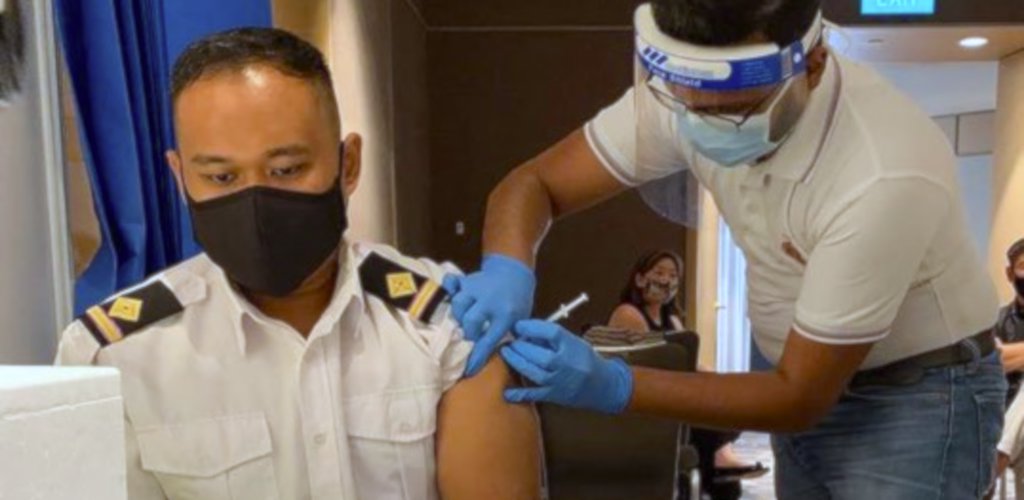 A global consortium of maritime organizations has signed a declaration, calling for priority access to Covid-19 vaccines for seafarers.
The Neptune Declaration has been signed by more than 300 organizations to date, and is focused on key actions to tackle the "humanitarian crisis at sea" and ensure seafarer wellbeing.
"We believe that the most effective way of addressing the crew change challenge and building a more resilient maritime logistics chain, is by working together across the value chain with industry stakeholders, organizations and with governments to implement solutions that work in practice," the signatories affirm in a statement.
Four key actions
The declaration calls on governments and agencies to prioritize actions around four main themes in order to address the crisis.
The first of these is recognition of seafarers as key workers, giving them priority access to Covid-19 vaccines. Governments and other stakeholders should work together with the maritime industry to ensure that seafarers, irrespective of their nationality, get priority access to Covid-19 … in recognition of their critical role in global supply chains and trade," the signatories said.
A second action point is established as the need to implement "gold standard health protocols" based on existing best practice to ensure that seafarers across the globe receive the support they need.
The remaining two action points focus on collaboration and connectivity, with the signatories pointing to the need for new dynamics across the industry.
"Ship owners and charterers should share relevant information transparently and collaborate to ensure that necessary crew changes can be carried out with the least impact possible [and] by implementing high-quality health protocols, ship owners can reduce the risk of trade disruption due to Covid-19, which also creates benefits to charterers," the declaration states.
Tied to this is a demand for increased air connectivity between key maritime hubs to allow seafarers to easily transit borders and access healthcare.
"The aviation and maritime industries as well as governments – involving all relevant ministries and agencies – should work together to establish a universally accepted and harmonized framework of standards for the validation of trusted health data for seafarers to facilitate border crossing and ensure the long-term resilience of air connectivity," the declaration concludes.
---
Subscribe to BreakbulkONE and receive more industry stories and updates around impact of COVID-19.