---
Feb 26 | 2021
(Americas-Europe) Enhancing Global Maritime Operations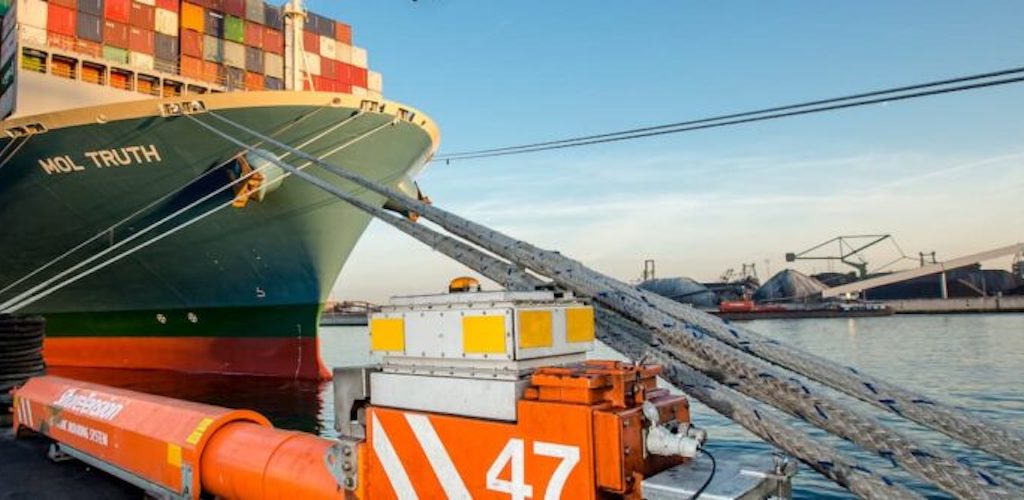 Authorities at the ports of Corpus Christi in Texas and Rotterdam in the Netherlands have entered a landmark agreement to "collaboratively improve" global maritime operations.
The two ports signed a memorandum of understanding outlining a number of shared objectives that are expected to strengthen breakbulk trade.
"We are honored to partner with an exemplary port authority that shares our resiliency and commitment to growth by design. The Port of Rotterdam is recognized globally for its high-quality infrastructure, connectivity, and economic development," said Sean Strawbridge, CEO for the Port of Corpus Christi.
Innovative Partnership
The new alliance will create a unique partnership that aims to co-develop trade and commercial opportunities alongside deployment of innovative technologies for navigational safety and environmental protection.
"The Port of Corpus Christi is a leading global energy hub. We share the ambition to be a global leader in applying pioneering innovations and in offering logistical efficiencies and we face the same sustainability challenges. It's great to start this partnership to explore opportunities that will bring value to our shared customer base," said René van der Plas, Director of Port Rotterdam International.
Port Corpus Christi is the fourth-largest U.S. port by total tonnage and a regular exhibitor at Breakbulk conferences. The port is a major crude oil export gateway and breakbulk hub and is connected landside by three North American Class-1 railroads and two major interstate highways.
Sustainable Future
Both ports will explore means to reduce carbon footprint and bring technology to bear to bolster environmental protection, with officials highlighting efforts to install carbon capture and storage technologies, and implement hybrid, electric- or hydrogen-powered vehicles for port business and patrols. The authorities also plan to expand discounts on port dues for sea-going vessels which exceed statutory environmental requirements.
Earlier this month, authorities at the port of Rotterdam announced plans to strengthen collaboration with the municipality of Schiedam to ensure the seaport's driving role in sustainability within the West Netherlands region.
"Over the coming years, Schiedam and the port authority will work together primarily to promote and strengthen the maritime cluster. They will seek to exploit opportunities for education and innovation while striking a balance between fostering economic development and creating an attractive living environment," a spokesperson for the port said.
One of the largest breakbulk hubs in Europe, the port of Rotterdam handles total throughput of more than 400 million tonnes and is an exhibitor at Breakbulk events.
---
Subscribe to BreakbulkONE and receive more industry stories and updates around impact of COVID-19.