---
Dec 01 | 2020
(Europe) Shipment via Vlaardingen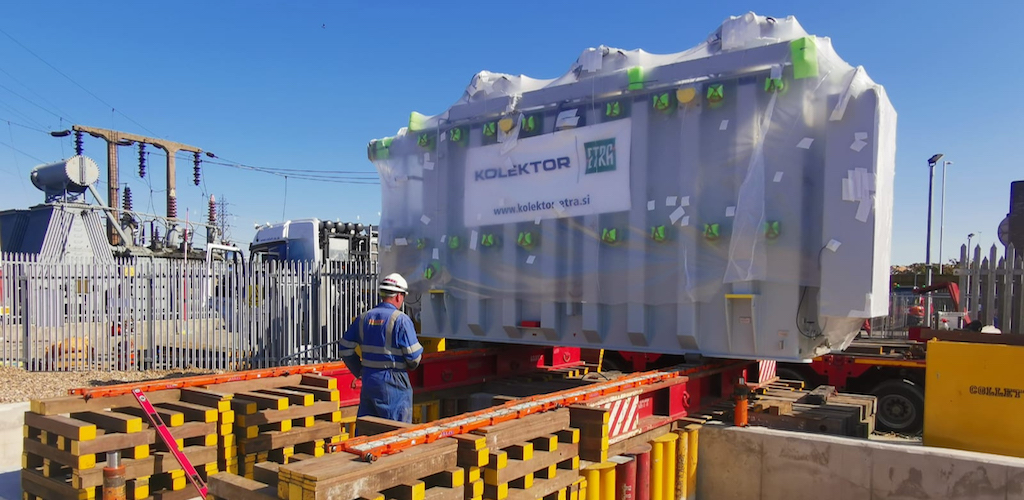 Haulier Collett & Sons has transported an outsized electrical transformer from a manufacturing site in Slovenia to a substation in Essex in the UK.
The breakbulk component weighed 68 tonnes and measured nearly 7 meters long and 4 meters high. The cargo was loaded in Ljubljana and transported to the UK via the Port of Vlaardingen.
"Once delivered to Tilbury in line with the required construction schedule, Collett's Heavy Lift Team utilized their specialist hydraulic jacking and skidding equipment to precisely manoeuvre the 68-tonne transformer in to its required position," a spokesperson for Collett said.
Based in Halifax, England, Collett & Sons operates a fleet of heavy-lift trucks, trailers and SPMTs and provides breakbulk logistics throughout the UK and Europe. The firm is an exhibitor at Breakbulk events.
---
Subscribe to BreakbulkONE and receive more industry stories and updates around impact of COVID-19.