---
Nov 04 | 2020
Arctic Still a Forbidden Frontier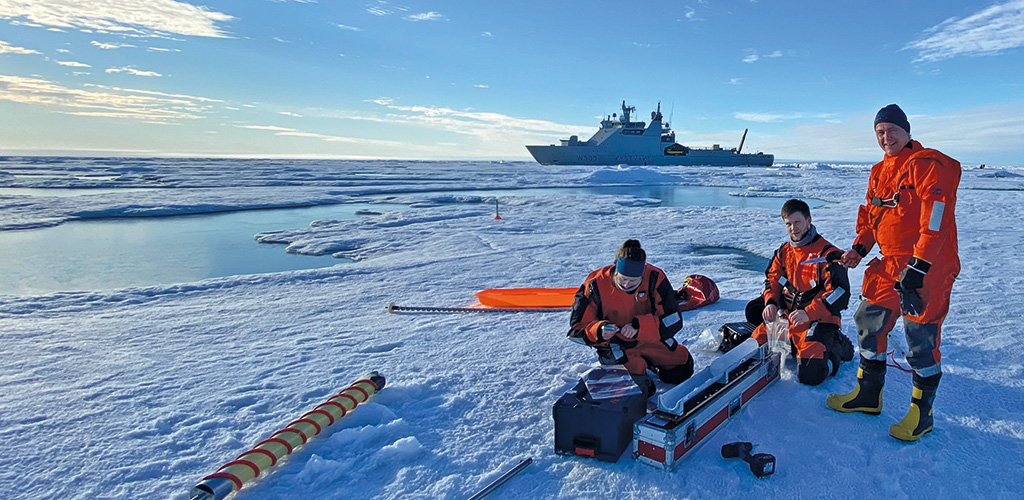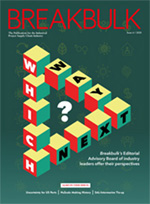 By Carly Fields
Conquering Earth's final frontier of the Arctic has been an icy ambition of shipping for decades. Talk of the vast potential to save money and time passaging the Arctic's Northern Sea Route has held varying degrees of attention since the route was first conquered by Adolf Erik Nordenskiöld's Vega expedition back in the 1800s.
The world has evolved much since that early Arctic exploration voyage, but there is still a long way to go before the region is "conquered" by shipping.
There remain myriad challenges to safe ship operation in the far north and a post-Covid reassertion of sustainability, coupled with heavy pressure on the finances of both shippers and operators may suppress modern day Arctic exploration.
Calls from U.S.-based non-profit environmental advocacy group Ocean Conservancy may set a tone for Arctic shipping in the 2020s. Through the launch of an Arctic Corporate Shipping Pledge, the group has appealed to shippers to seriously consider their Arctic ambitions. The Pledge asks shippers to either avoid Arctic transshipment routes altogether or to promote precautionary Arctic shipping practices. Hapag-Lloyd, Kuehne+Nagel, CMA CGM and MSC have all signed up.
Andreas Kjøl, senior advisor at the Norwegian Coastal Administration, known as Kystverket, said that to totally ban Arctic traffic would be extremely difficult for Arctic States, including for Norway, which relies on Arctic trades for tourism and fishing activities. For him, greater regulation is a more effective route to safer shipping in the region: "We have not come to the stage where we would recommend stopping," he said, "but our aim is to regulate more, monitor more and give better services to operators and captains for decision support."
As a multipurpose vessel operator, SAL is acutely aware of the challenges in this delicate environment and remains committed to environmentally sustainable shipping. Whether the Covid crisis and increased sustainability movements will dent interest in Arctic waters shipments remains to be seen. But with or without Covid, SAL Managing Director Peter Sandberg said, sustainability and protection of the environment are central to the future of the shipping industry. Increased regulations – with an emphasis on the environment – could even increase the attractiveness of the Northern Sea Route in future, he said, as more environmentally friendly and technology-enabled ships enter the fleet.
Regulating Arctic Trade
When it comes to regulations governing Arctic trades, the Polar Code is the sector's bible. The Code entered into force on Jan. 1, 2017 and covers the full range of design, construction, equipment, operational, training, search and rescue, and environmental protection matters relevant to ships operating in the inhospitable waters surrounding the two poles.
The Guideline for Arctic Marine Risk Assessment was added to the polar ship operations' arsenal this year. The work program for the Guideline was initiated by Kystverket under the aegis of the Arctic Council's Emergency Prevention, Preparedness and Response Working Group, or EPPR. The project proposal was submitted in 2017 with the project starting in earnest in 2018 and launched in April this year.
The Guideline is a web-based tool for conducting Arctic marine risk assessments. It contains best practice methods and data sources for conducting regional and area-wide risk assessments concerned with ship traffic and merchant marine operations in the Arctic. The guideline aims to improve and ease the process of conducting Arctic-specific risk assessments by creating a common ground and incorporating unique Arctic risk factors. It was developed in cooperation by the EPPR, Kystverket, and classification society DNV GL.
Marine risk assessments were, until now, conducted based on information on generic conditions and risk factors found in waters around the world. But the unforgiving Arctic environment demands specificity.
"Operating in Arctic waters includes risks unlike other regions in the world, such as sea ice, rapidly changing weather conditions and vast distances to emergency response resources," Jens Peter Holst-Andersen, chair of EPPR, said on the launch of the Guideline. "EPPR identified the need for a common approach to marine risk assessments in the Arctic after screening existing methods used in general marine risk assessments. We concluded that the methodologies, tools and data cover a variety of needs and purposes, but that specific Arctic risk influencing factors were rarely addressed."
While the IMO's Polar Code was clearly designed with the ship operator in mind, the Guideline was primarily developed for national and regional authorities. However, it does give a useful understanding of the general risk situation of operating in the Arctic and it also contains information which is relevant to safe ship operations in Polar waters.
Kystverket's Kjøl said that there is always room for improvement when it comes to regulating safe operations in Arctic waters. New technologies, he added, are helping to make Arctic transits safer, such as improved broadband coverage, better communications, and the recent launch of highly elliptical orbit satellites to ensure continuous coverage above 75 degrees North. "These will give the possibility of high resolution and more frequent updates of ice and weather information that are crucial in those areas."
Counting on Crew
SAL's Sandberg said that while the Guideline and the Polar Code certainly facilitate safe ship operations in Arctic waters, nothing compares to having an experienced master and crew.
"Firstly, you need a suitable ice-strengthened vessel and then the people," he said. "It requires knowledge to read the ice and its behavior, and not only the ice itself, but also about icing and other weather phenomenon which are typical in the Arctic, as well as suitable communication tools. These conditions have an impact on a ship's equipment such as radar, antennas and so on." SAL has its own "Winter manual" which is distributed to its fleet.
For Sandberg the biggest risk is an inexperienced crew with an unsuitable vessel in the wrong place at the wrong time. "This would lead to disaster, not only for the vessel, its crew and owner, but for the delicate environment as well."
SAL's three newest P1-type ships are E3 ice-classed, equivalent to Finnish/Swedish ice class 1A. They join six PK 116 type MPVs with the same ice class in the operator's fleet. SAL sees ice class notation as "added value" for its newest ships. Sandberg explained that ice-classed vessels give flexibility to "operate in a bigger market area during wintertime and open opportunities for business." He added that SAL is considering ice class notations for future orders because they allow operations in Arctic waters even during winter season.
Esper Boel is team leader for Agency and Projects at Royal Arctic Line, or RAL, a Greenlandic government-owned company with roots dating back to 1774. RAL sees itself as a lifeline service to Greenland, and with that comes an obligation to carry all kinds of transports, small, big, light or heavy. That it understands ship operations in Polar waters is an understatement. RAL's bread-and-butter work is carrying big cranes, building material, machinery and more to and around Greenland. Once a year it also sends a vessel to the Antarctic with provisions. It has noted that ice shelves there are getting much higher, meaning that it is becoming more difficult to operate with a crane.
Boel described RAL as "world champions of operating in the Arctic."
"We do not take risks and we prepare well," he said. Some of the more remote destinations require RAL to carry barges and trucks as cargo to be able to load the real cargo to shore. RAL also has to work smartly within the very short summer with its 24-hour sunlight to enable project work to proceed as planned.
Boel raised concerns about the challenges of Arctic water for inexperienced ship operators. He noted that a regular voyage to the east coast of Greenland this year to bring provisions to the Danish Arctic Command had to break through 70 kilometers of a broad band of ice to reach its destination.
He is particularly worried about the patchwork charting of depths in Polar waters. "We have big challenges with this," he said. "Last year, RAL was involved in possible oil exploration on the east coast of Greenland, but we found that the information on water depths and currents was very poor." The project is on hold and RAL has asked for more accurate charting for when the project is revisited. Boel said that new technology such as satellite mapping should allow for easier and more accurate charting of Arctic waters.
Sandberg sees the Northern Sea Route as a viable option for full loads from Asia to northern Europe or for very time sensitive cargoes, although that does depend on the ice situation at the time of shipment.
Traffic Concerns
Kjøl is concerned about rising traffic in Arctic waters. This year has seen the second-lowest ice extent, allowing more operators into Arctic waters, bringing increased risks with them. Kystverket contacted the operators of four vessels this year to inform them that it saw risks connected with their planned voyages.
"We contacted the cargo owner to get the schedule, and then we contacted each of the ship operators and suggested that they avoid routes close to the coast so that we could have a better response time in case something happened," Kjøl said.
As a coastal Arctic state, Norway is looking to establish, through the IMO, recommended routes in its waters to make it easier to track and monitor Arctic traffic. These routes will take into account infrastructure, communications, seabed mapping, ice reporting, restrictions and more. Crucially, these will also allow the administration to narrow down the areas for search and rescue.
"This could also be in cooperation with other Arctic Council States, including Greenland," Kjøl said.
In the future, Kystverket also plans to develop its reporting system for traffic, or it may choose to extend its ship reporting system to cover international Arctic waters. Trine Beate Solevågseide, international coordinator in the Maritime Safety Department at Kystverket, and program administrator for the Guideline, stressed the differentiation between national and international waters in the Arctic. "It is limited what we can do in international waters," she said.
A possible follow-on project to the Guideline will see Norway and the Arctic Council develop the Guideline with a focus on risk treatments and mitigations to further enhance the system. "Our main goal is to get people to use it and to give more support for ship operators." This project is at a preliminary stage and still needs EPPR approval and funding.
If passaging through the Arctic was easy, offering the route as standard for breakbulk and project cargo would be a no-brainer. But there remain many challenges to overcome, and while regulatory progress is helping to clear the snow from the path, a cold wind still blows against Arctic transits.
Carly Fields has reported on the shipping industry for the past 20 years, covering bunkers and broking and much in between.
Image credit: Kystverket