---
Jul 09 | 2020
(Asia) Separate Dry Bulk Shipping Firm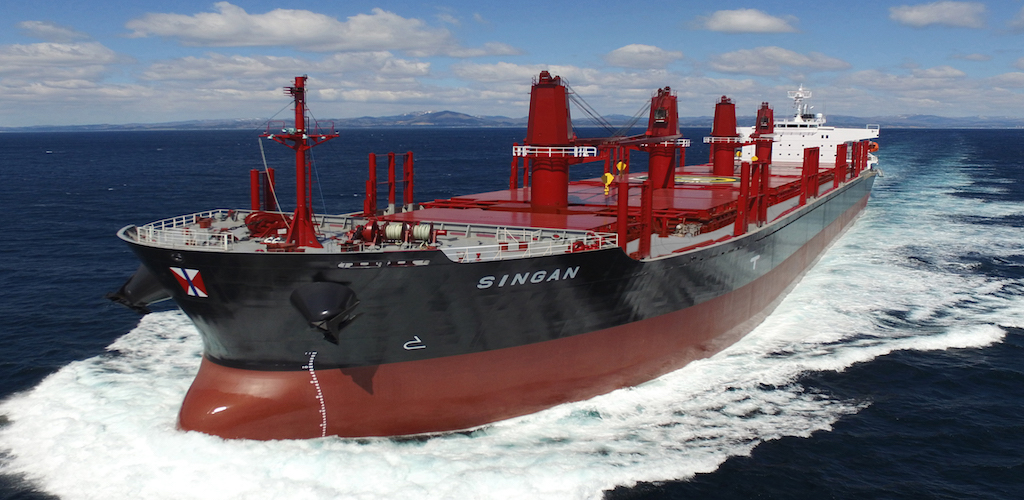 Breakbulk shipping line China Navigation Co. is to separate out its dry bulk shipping activities, establishing Swire Bulk as a standalone firm.
The company has operated Swire Bulk as a division since 2012, and cites rapid business growth as a driver for the change.
"While it has been a difficult dry bulk market over the last few years, Swire Bulk has built an excellent reputation in the dry bulk sector in a relatively short period of time. Setting up Swire Bulk as a standalone business will give it the independence required for its continued development as a high-quality global dry bulk operator.
100-plus employees
The new firm is set to commence trading at the start of January 2021 and will continue with business-as-usual for all customers, tonnage partners and all related stakeholders.
"Swire Bulk has built an experienced and high-performing team with over 100 employees across 9 offices around the world with a strong customer centric culture and an excellent reputation towards innovative freight solutions and its ability to build high-valued partnerships with tonnage providers, trading houses and our core industrial client base" Rob Aarvold, Swire Bulk General Manager, said.
Swire Bulk will join CNCo as a subsidiary of John Swire & Sons. Swire Bulk currently operates a fleet of owned and long-term chartered tonnage and works with a range of cargo charterers and industrial shippers.
Commitments to 2038
Following the acquisition of Hamburg Sud Tramp from Maersk Line in 2019, Swire Bulk is currently the largest part of CNCo's business. The division operates a fleet of up to 150 vessels predominantly in the Handysize and Supra/Ultramax sectors.
"With firm commitments out to 2038, a diversified cargo base and a balanced vessel operating mix between owned & chartered tonnage, an independent Swire Bulk is well-placed to be a long-term partner of choice for its customers," the firm said in a statement.
The firm is set to add eight new-build Handysize Oshima 37,000 deadwieght-tonne vessels to its fleet with the first delivery scheduled for Q4 2020.
---