---
Dec 17 | 2020
(Europe) Tow-barge transport of HDPE pipes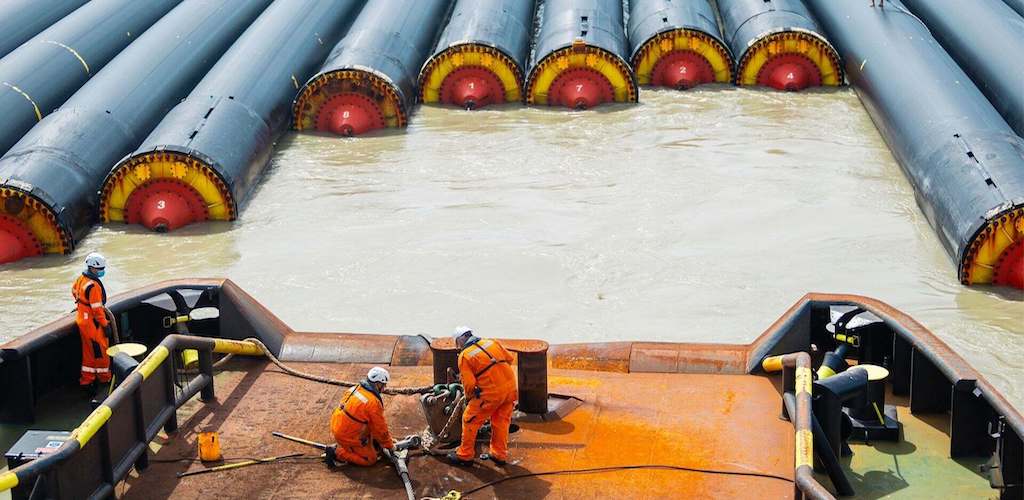 Freight forwarder Conveyor Logistics has delivered the first-ever shipment of pipes to a project site in Bangladesh by tow-barge from Norway.
The record project involved transport of 6,722 meters of 2.3-meter-diameter high density poly-ethylene (HDPE) pipes from Stathelle in Southern Norway to a project site in southern Bangladesh.
"The pipe-strings were towed by a tow-barge on a 16,300 kilometer voyage [utilizing] a unique floatation method first-ever adopted for a long-haul transportation of large diameter pipes," said a spokesperson for Conveyor Logistics.
Conveyor Logistics is headquartered in Dhaka, Bangladesh, and is a member of the XL Projects network, which connects freight forwarders worldwide. XLP is an exhibitor at Breakbulk events.
---
Subscribe to BreakbulkONE and receive more industry stories and updates around impact of COVID-19.