---
Jan 04 | 2021
Chipolbrok's Olaf Proes reports on activities from Hamburg and offers the company's expectations for 2021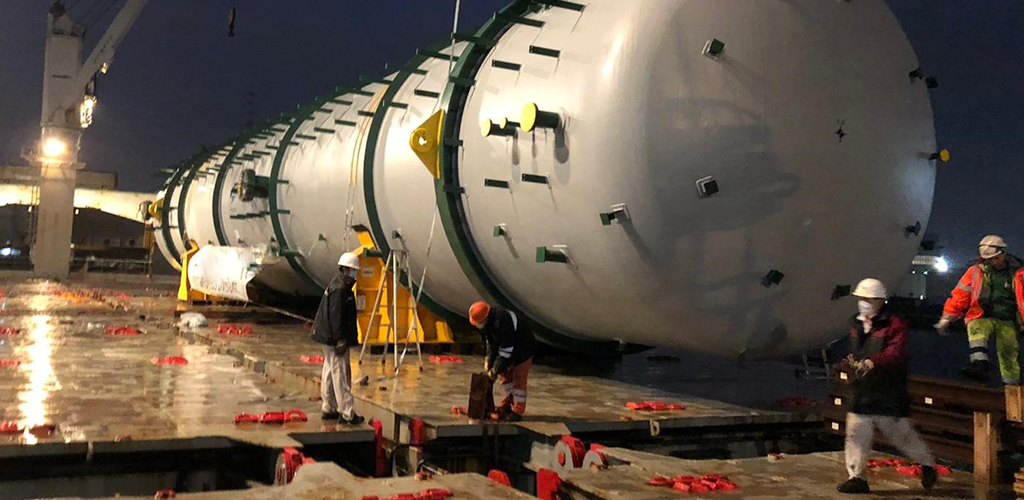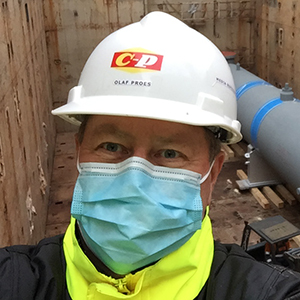 In a continuing series, Olaf Proes (OP), our man on the docks and media representative for heavy-lift carrier Chipolbrok, reports on activities from Hamburg and offers the company's expectations for 2021.
"We have great expectations as to a relaxation of the tense relations between the U.S. and China," OP said. "We have great hopes in Joe Biden and Kamala Harris for a better mutual understanding. China will also play a more important role in the power relationship."
Despite the continuing pandemic, OP tells us that China is doing very well: The Chipolbrok fleet is globally on the move to maintain its services and contractual obligations.
In December, three Chipolbrok vessels were trading in European waters, including Wladyslaw Orkan on its 84th voyage bound for Antwerp, Bremen, Hamburg and Leixoes for loading steels, industrial components, rolling stock and approximately 16.500cbm wind power equipment with wind blades of 69 meters in length. Prior discharging happened at Sagunto, Sète, Antwerp, Szczecin and Riga with cargoes consisting primarily of 64-meter-long wind blades, along with machinery and equipment bound for France. The machinery and equipment were part of a battery production plant and a mineral plant. All of this originated in Shanghai and Nantong.
Concurrently, Chipolbrok Sun loaded at Rotterdam, Antwerp, Huelva, Genoa and Porto Marghera. At the Italian ports, heavy units were loaded including a 232.5-ton Big Boy that measured 38.5 meters long, 9.10 meters wide and 6.8 meters high. These are now on the trip back to Chinese ports with a drop call at Port Qasim on the way.
"There we'll be discharging an interesting project, containing 299 tons of unpacked turbine (10.93 X 5.20 X 4.86 meters)," OP said. The vessel will continue its voyage, calling on Singapore, Beihai, Shanghai, Lianyungang and finally Xingang.
The third busy vessel was the Chipolbrok Atlantic that spent time at St. Petersburg and Ust Luga for loading operations and then departed for one Chinese port—a quick trip.
Another five vessels are presently in Asian waters and due to sail to Europe as well. Amongst those ports of call will be some in the Black Sea, the Mediterranean and northern Europe.
Six Chipolbrok vessels are employed into its U.S. services, either on the way from China and Far East or already at U.S. ports preparing the trip back to Asia. Another six vessels are working in Asia discharging or loading operations to different destinations.
Amongst all those ships are five period-chartered vessels from its Chinese partners, namely Chipol Baoan, Chipol Taian and veteran Chipol Ruian, formerly Norwid, plus one vessel deployed on a trip-out basis, AAL Gladstone.
In addition, Chipolbrok recently welcomed two chartered MPP vessels running schedules to optimize existing services and increase sailing frequencies. Chipolbrok acquired from former German owners Hermann Buss, Leer, the multipurpose heavy-lift carriers Berlin Trader renamed to Chipol Yongan and Rome Trader now known as Chipol Changan. Both are based on a sales and lease back agreement fully controlled from Chinese side same as the other five chartered tonnages. Managing owners for those MPP vessels are CISMC China-International-Ship-Management-Corporation in Shanghai.
The two acquired sister ships were built in 2010 and have a carrying capacity each of more than 33,000 deadweight tonnes, measuring 179.50 meters long with breadths of 28 meters. Both ships have five holds and hatches craned 4 x 60 tonnes swl (combined up to 120 tonnes swl) with a cargo space of about 1.4 million cubic feet. Hoistable tween deck pontoons under deck allow adjustable cargo compartments but are also useful for erecting bulkheads whenever bulk cargo is to be separated during carriage. The deck space offers 3,015 square meters and main hatch sizes are 25.60 x 24.40 meters.
Chipol Yongan is ploughing the Indian Ocean on the way to the Suez Canal to call at various European ports while Chipol Changan is in the Pacific Ocean directed to the Panama Canal with cargo on board for U.S. Ports.
Watch this space for more news from the docks with Olaf Proens, Chipolbrok.
---
Subscribe to BreakbulkONE and receive more industry stories and updates around impact of COVID-19.