---
Nov 16 | 2020
Complex loading and stowage for more than 23,000 tonnes of project cargo in Hamburg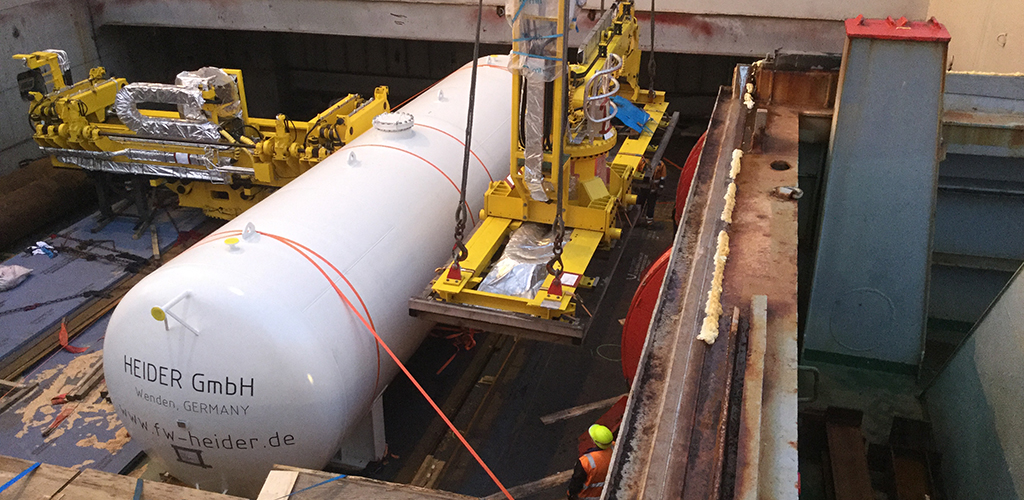 With 9,600 tonnes of breakbulk cargo, consisting of mainly steel products but also industrial components from Antwerp, the Chipolbrok Moon on its 85th voyage arrived at Hamburg. The draft was already close to the marks so that the vessel had to be on slow speed to catch the high tide when reaching its berth. The tricky part is always the passage of the historical Elbe tunnel in the eastern part of the port where the draft is limited.
Shortly after arrival loading operations commenced. Undeterred by coronavirus safety measures, brave dockers, stevedores, lashers and other cargo participants went on board. They wore masks and were temperature-checked by crew watch men and registered at the gangway because the most important safeguard is to make sure to avoid transferring the virus to the Chinese crew. This also meant no talks with the ship's command or other socialising.
After check-in procedures, works started that lasted through the night and until noon the next day. The right tide and time had to be monitored for the departure—and it worked. Thanks to the powerful work of lashers under time pressure who prepared the cargoes for rough passage in the Bay of Biscay and Indian Ocean.
Loadout
During those three working shifts the vessel first loaded railway equipment and machinery bound for Mumbai, including one unit weighing 70 tonnes with a length of 28,3 meters. The Moon's 31,6-meter hatch length allowed easy stowing under deck.
The next cargoes were industrial plant cargoes heading for the Port of Singapore. These were stowed into different compartments with sufficient space for safe lashing and sea transport.
Next came two heavy units of each 135 tonnes each destined for an oil refinery in Phu My, Vietnam. These got a space in the lower tween deck and required very sensitive lifting. With good coordination between the crane driver and the stevedoring foreman, the hatch handling was uneventful. To optimize deck strength, a lot of cantles and lashing material was used, executed by the lash gang under strict supervision.
Finally, industrial components packed in a case with a weight of 131 tonnes was lifted into the ship. The case contained high-value automation machinery for a Chinese manufacturing plant, and would be discharged at the Port of Shanghai.
Thanks to perfect weather conditions, the Chipolbrok Moon (in the not so typical Hamburg bright sunshine) left Hamburg with a maximum draft of 10,8 meters and a total of 23,876 tonnes of cargo safely stowed on board. The vessel called at each discharge port mentioned above, plus calls at Pasir Gudang, Malaysia; Laem Chabang, Thailand; Taichung, Taipei; and Jiangyin on China's Mainland.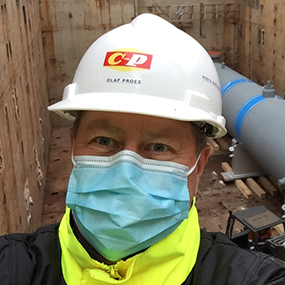 A note from Chipolbrok's Olaf Proes: "When this voyage is finalized in China we hope to see Capt. Tang Haifeng and his crew again in Europe in spring time next year and hopefully with less risks for health and safety!"

Photo Gallery


---
Subscribe to BreakbulkONE and receive more industry stories and updates around impact of COVID-19.