---
Jun 30 | 2020
Adapting to New Normality
By Wei Zhuang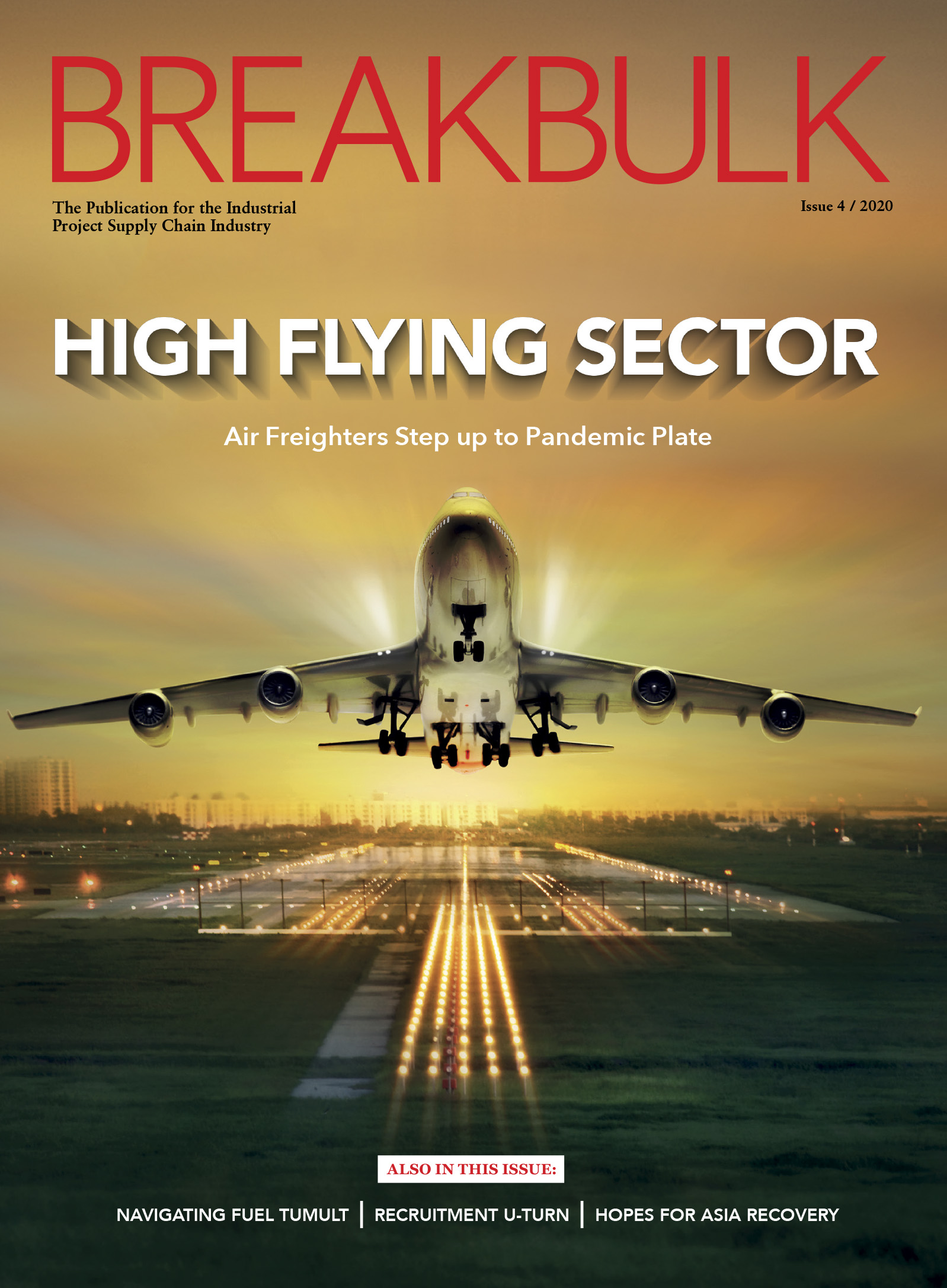 The impact to international shipping caused by Covid-19 seems doomed to be unprecedented, destructive and profound. As I write this, many nations are scrambling to keep a balance between life and livelihood.
Although it is hard to predict when the virus will be gone, one thing is for sure: we have made – and we are making – adaptations to our job and life. In the post Covid-19 this "new normality" will matter a great deal to our industry, not least in the area of risk management.
The difficulty of undertaking crew change and the hardship stemming from that is clearly the worst of the storm. The whole crewing industry is suffering from this international thrombus, not least the outspoken shipowners and managers. When the world erects a great wall to block our seafarers, it means our crew are unable to disembark, buy an air ticket back home, embark to continue their sea career and even seek urgent medical assistance.
We must recognize it is our seafarers who take the risk to carry all essential goods to a world in lockdown and safety is as important for them as it is for us all. How do we ensure that they are provided with proper personal protective equipment, that their mental health is protected and that they are able to maintain ship operations regardless of different port restrictions? I suggest that it would be sensible to revisit the International Maritime Organization's Seafarers' Training, Certification and Watchkeeping Convention in terms of its training requirement and seafarer welfare content after the Covid-19 crisis.
No doubt, Covid-19 will spur digitalization progress in the shipping industry, especially the "ABCD" (AI, blockchain, cloud and data) movement. After being forced by the pandemic to experiment with different operations, many shipping companies will continue to benefit from their contingency plans, which have ranged from workforce shift plans, video conferencing, less travel, switches to remote survey and more.
Think, too, of the safety gains that are possible through, for example, digitalizing ship certificates onboard, optimizing the connection between ships and shore, and encouraging world ports to share data of ships, cargo and crew to avoid unnecessary trade hindrance. Ask yourself if you feel comfortable to add your digital signature on those contracts? Think also on how we can promote the greenhouse gas strategy for shipping going forward? Many new changes lie ahead of us.
Standard contracts and clauses are the foundations of the shipping industry when it comes to safeguarding commercial risk. BIMCO is well-known for its standard contracts and clauses for the breakbulk business, including Gencon, Nype, Heavyliftvoy, Heavycon, Supplytime, Towcon, Towhire, Piracy clause, and War clause.
The success of these rests on the fact that these standards truly reflect industry practice and balance the allocating of risks and costs – making them more easily accepted than contracts with homemade wording.
Covid-19 has proved the importance of industry standard contracts and clauses, with a number of relevant contractual areas. These include BIMCO's Infectious or Contagious Diseases Clauses to regulate responsibilities and delays; BIMCO's Liberty and Deviation Clauses for the purpose of crew change; shipbuilding contracts and force majeure clause and so on. At this period of great change, now is the time to recalibrate your contracts.
Wei Zhuang is regional manager of Asia at BIMCO. He can be contacted on zw@bimco.org.

Image credit: Shutterstock