---
Nov 05 | 2020
Competitive Advantage No Longer a Given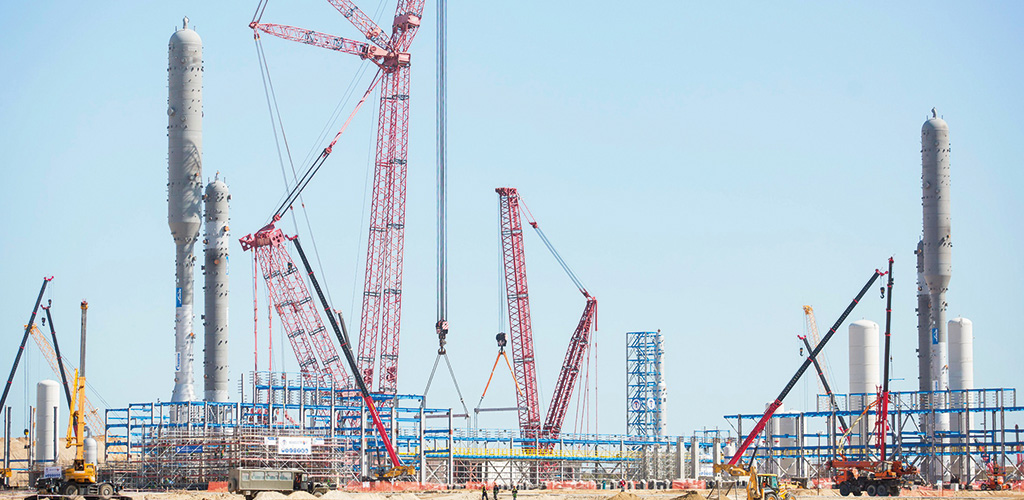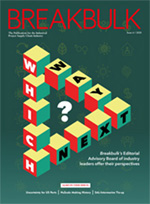 By Thomas Timlen
While multinational corporations have been adding manufacturing capacity in China for more than 40 years, more rigorous project planning will be required to fully capture China's competitive advantage moving forward.
This is a key conclusion drawn by Christos Lampris, Independent Project Analysis, or IPA, Asia Pacific research lead, in a report published in June.
Even before additional Covid-related uncertainties arose in 2020, China's cost competitiveness gap with the West was narrowing, making investments in manufacturing there less attractive while China's regulatory environment became increasingly unpredictable, complicating existing and planned projects in the region.
Speaking to Breakbulk, Lampris said that at the time that report was being written, existing construction projects were resuming work and there was an increase in infrastructure expenditure by the Chinese government in an attempt to rejuvenate the economy.
"However, there was uncertainty about how our predominantly multinational clients from the extractive and processing industries would react to the Covid-19 landscape, especially when it comes to planned capital investments in China," he said. This was not only because of the direct effects of the pandemic, such as supply chain disruptions, but also because of a reduction in spending due to the overall economic outlook, exposure to low oil prices for some firms and the trade war between the U.S. and China.
"There were cases where companies were deterred from proceeding with plans due to the above, the most recent being Saudi Aramco's suspension of a planned US$10 billion facility in northeastern China," Lampris said. "Chinese companies have also been affected and some have deferred projects or cut expenditures."
In August, Aramco suspended its involvement in the refining and petrochemicals complex in China as part of spending cuts made to cope with low oil prices and the uncertain market outlook. Prior to the Aramco move it was reported that projects relating to the establishment of five LNG regasification terminals in China, as well as two terminal expansion projects slated to be operational in 2020, had been delayed to 2021 as a result of the impact of Covid-19 combined with financial strains faced by some private companies involved.
While there have been some setbacks within China, the country has pursued opportunities beyond its borders.
Aside from the Belt and Road Initiative, there are others such as a recent project in Russia. China Petroleum and Chemical Corp (Sinopec), the largest refiner in Asia, began construction of the Amur Gas Chemical Complex, an integrated polyethylene and polypropylene production facility on Aug. 27. The complex is being jointly developed by Sinopec and Russian petrochemical company Sibur, and will be the largest chemical cooperation project between China and Russia. Operations are expected to commence in 2025, with the majority of its products destined for the Chinese market.
Not a 'Showstopper'
In August IPA was asked by western multinationals to conduct risk evaluations and cost and schedule benchmarking for several prospective large chemical investments, some of which are megaprojects.
"These investments are based on expected high demand for certain petrochemicals and specialty chemicals. One client, in particular, noted that they see some remaining risk due to Covid, but they do not consider it a potential showstopper. Capital projects take years to start production, and these sectors have determined that the long-term demand forecast post-Covid-19 supports expansion."
Lampris expects to see large projects in the short term which will require transport services provided by large vessels and equipment. "However," he cautioned, "the future is more uncertain and will depend on the sector, as well as how quickly consumer sentiment and spending will improve." He added that the notion of reducing reliance on China is not new. Indeed, it was considered when China started becoming more expensive. The pandemic has reinforced the idea through the concept of global manufacturing resilience.
IPA has also looked at the practices, risks and performance of projects undertaken by Chinese companies, specifically in relation to chemical refining and processing plants, and the perception held by Western owner companies and manufacturers that Chinese companies can build such facilities much faster and at a fraction of the cost. Seeking to benefit from these advantages, some Western companies have partnered with Chinese firms to tap into perceived benefits of their supply chain.
"However," Lampris said, "the question on everyone's mind is what is the quality delivered? Will the facility run as expected and how long can we run it before we'll need to shut it down for maintenance? Undoubtedly construction quality has improved over the past decade, and Chinese contractors can mobilize resources to execute projects fast. However, according to project management theory, it is very difficult to have it all; a facility that is cheap, fast, works as expected and that was built without injuring anyone in the process."
Feet in Two Camps
Not long ago, talk of Asian Tigers and Dragons was common as Chinese companies shifted some manufacturing to neighboring countries with relatively lower labor and overhead costs. This applied more to consumer goods than to industrial products; however, that has changed. Lampris noted that some Chinese companies are moving abroad while retaining their plants in China as part of a global expansion plan.
"Prior to the pandemic, a trend among large global projects was the use of modularization using Chinese fabrication yards," Lampris said. "Chinese fabrication yards also market themselves as being able to support large global projects. Projects would consider a modular construction approach, instead of stick-build, with large process and pipe rack modules being fabricated in China. This approach requires detailed logistics planning including marine transport and heavy-lift service providers. Covid-19 caused a significant disruption to capital projects procuring modules from China and elsewhere." IPA's monthly client survey of the impacts of Covid-19 revealed significant delays from China in the March-to-May timeframe, although those delays seem to have now eased.
While the rise of Chinese manufacturers could be seen as a source of pressure for multinational corporations, included in this group are joint venture partners. Well-established joint ventures such as the COOEC-Fluor Heavy Industries Co. Ltd. (COOEC-Fluor) partnership, which established a major fabrication yard in Zhuhai, China, now serves both domestic and non-Chinese markets. The COOEC-Fluor Zhuhai yard produced the entire module program for the Kuwait Integrated Petroleum Industries Co. Al-Zour project in late-2019. This involved the delivery of 88 modules in 20 separate shipments with a combined weight of 65,000 tonnes. Closer to home, earlier in 2019 the same yard produced the wellhead platforms for the Dongfang Gas Fields Development Project in Zhuhai, part of a new offshore oil and gas production platform in the western South China Sea, 132 kilometers west of Dongfang City.
Turbine Hopes
As spending cuts employed by some refining and petrochemical companies have slowed related developments in China and elsewhere, there are few signs of similar restraint in the renewables sector. For the Simec Atlantis tidal turbine project, the company's Director of External Affairs Sean Parsons explained the significance of completing the works despite the challenges posed by the pandemic.
Simec Atlantis Energy, through its partnership with ITPEnergised, worked with China Shipbuilding Industry Corp., or CSIC, and China Three Gorges, or CTG, to develop CTG's first SG500-kilowatt tidal stream turbine.
The mammoth structure, with a rotor diameter of 18 meters, was installed between the islands of Putuoshan and Huludao in the Zhoushan archipelago in China mid-April. This achievement has helped to open China's 8.2-gigawatt tidal stream renewable power potential.
Parsons said that CSIC's facilities in Wuhan had to deal with being at the center of the outbreak of Covid-19 and managed the logistical challenges that this presented with extreme professionalism. While following all government advice concerning social distancing as well as the regulations concerning manufacturing facilities, CSIC triumphed and the turbine is now installed.
Government policy is a significant driver for renewables. China is working to cut its coal consumption, which is a huge challenge as fossil fuel accounts for about 60 percent of the country's overall energy consumption. Its strict 2015 Paris climate change commitments have been met, reflecting domestic political desire to respond to environmental concerns and address urban pollution. As such, the country is actively seeking out renewable investment opportunities, with studies estimating that tidal stream energy in China could supply more than 8.2 gigawatts to the country's grid.
Parsons said that the natural resource and commercial opportunity China represents for the tidal stream power industry cannot be overstated, and that this opening up of a vast international market will have profound implications for supply chain and cost reduction developments, which will be felt across the entire renewables and wider energy sector.
China still holds potential for continued joint venture works, leaning on the expertise of foreign multinational countries. No doubt, as Lampris explained, challenges remain, which can vary significantly between sectors.
However, there are promising examples showing that with careful planning and coordination, these challenges can be overcome.
Thomas Timlen is a Singapore-based analyst, researcher, writer and spokesperson with 30 years of experience addressing the regulatory and operational issues that impact all sectors of the maritime industry.
Image credit: Gazprom