---
May 11 | 2020
(Americas) Transport to Manitoba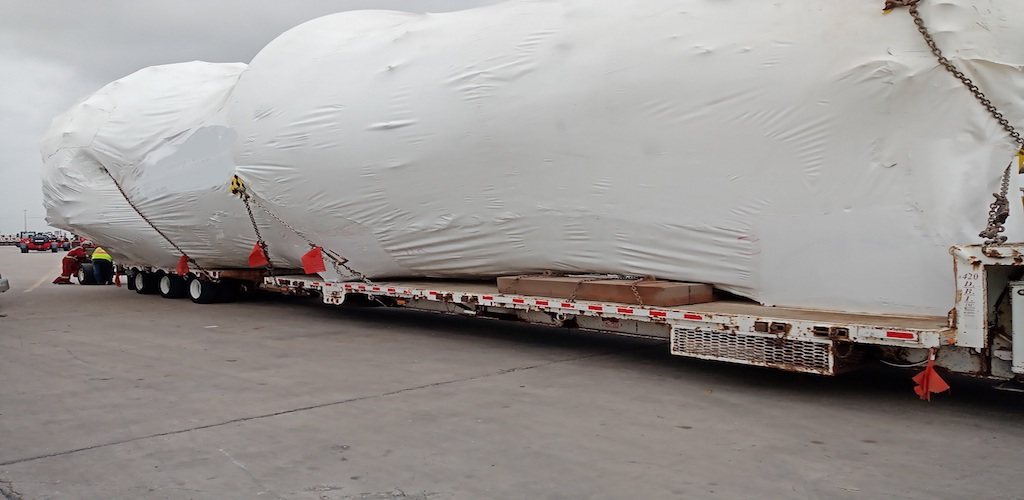 Freight forwarder C.H. Robinson has delivered a set of air heaters from Houston, Texas, to Manitoba, Canada.
The outsized units each weighed 36.6 tonnes and measured 12 meters in length and over 4 meters in diameter. The cargo was moved more than 1,600 kilometers by road from Port of Houston.
"C.H. Robinson's team of experts oversaw unloading from the ocean vessel, securing onto trailers, acquiring permits and the cross-border transport between the USA and Canada. The entire project took six months from initial planning to delivery," a spokesperson for C.H. Robinson said.
Based in Eden Prairie, Minnesota, C.H. Robinson provides breakbulk services worldwide and is a member of member of the Project Cargo Network, which connects more than 240 specialist members in more than 100 countries.
---