---
May 15 | 2020
(Europe) Delivery to Kazakhstan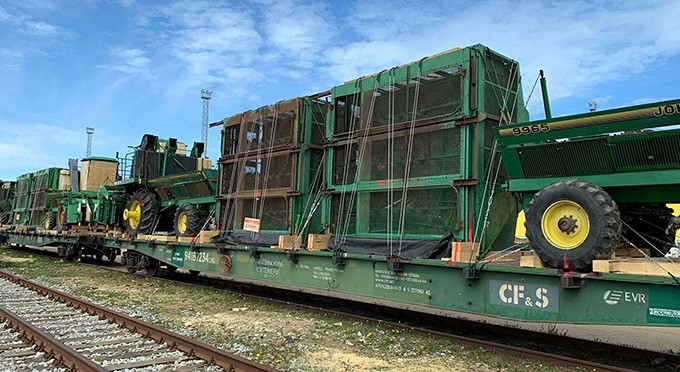 Logistics firm CF&S has transported a set of agricultural machinery from the U.S. to Kazakhstan.
The outsized cargo was delivered to Paldiski South Harbour, Estonia, and loaded onto CF&S's customized railway platforms. The consignment included 26 units in total and a team for CF&S oversaw all necessary permitting.
"It was disassembled by our specialists to reduce the cost of the project … and sent by rail to their final destination approximately 4,000 kms," a spokesperson for CF&S said.
Headquartered in Tallinn, Estonia, CF&S is and a member of breakbulk association the WCA network. Both CF&S and WCA are exhibitors at Breakbulk Europe.
---