---
Jan 21 | 2021
Forward-looking Plans Bode Well for Project Work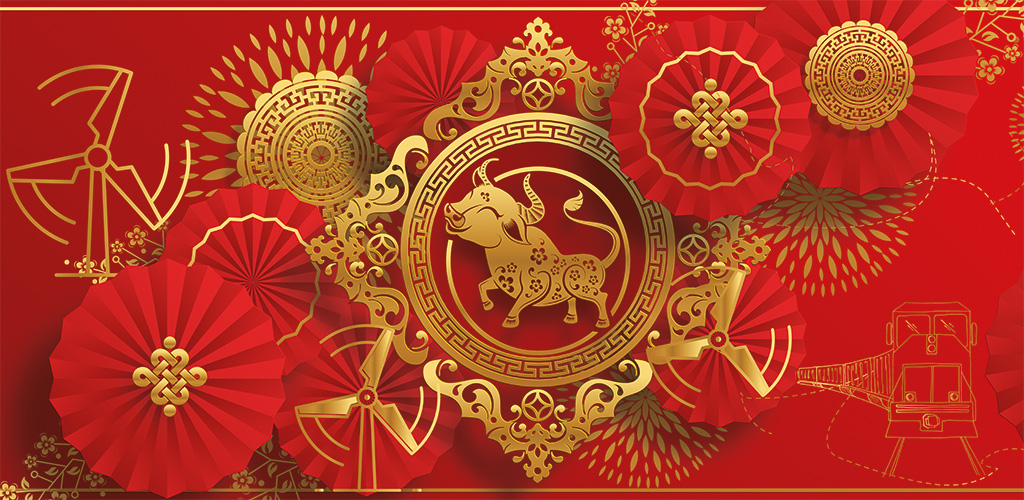 By Thomas Timlen
As the only major economy that ended 2020 with a gross domestic product greater than it began the year with, the importance of China to the project cargo sector will not only be maintained, but it is also anticipated to increase.
Several drivers are at play that support the view that, even if demand for project cargo transportation does not increase, the current level of demand will at least be sustained.
In addition to GDP growth, another driver is China's Central Committee, which has formulated a five-year plan to guide economic strategy through 2025, combined with a 15-year plan known as "Vision 2035." Together, these plans form a blueprint for the country's economic growth model with a focus on innovation, the environment and economic self-sufficiency.
Before the five-year plan and Vision 2035 came to light, the project cargo sector was already benefiting from China's GDP advantage combined with the dual pursuits of renewable energy sources and infrastructure initiatives. Now there is added impetus to push renewable projects: analysis from Wood Mackenzie shows more than US$5 trillion of investments will be needed for China to reach its goal of carbon neutrality by 2060. To reach this, Wood Mackenzie estimates solar, wind and storage capacities will have to increase 11 times to 5,040 gigawatts, or GW, by 2050 compared with 2020 levels.
Commitment to Projects
The significance of the five-year plan and Vision 2035 in boosting project cargo work is real, according to experts in the region. Chris Devonshire-Ellis, chairman of Dezan Shira & Associates, a specialist firm handling foreign investment into China's Belt & Road Initiative, told Breakbulk: "China tends to follow through on its plans, although there can be unpredictable bumps along the way caused by unforeseen political, medical or economic issues cropping up.
"China has also invested US$4 trillion in the Belt and Road, at least half of which is in countries that have high climate change risk. So, it is aligning its own investments with a need to wean itself off coal and onto other clean energy resources."
On this basis, Devonshire-Ellis feels that the five-year plan and Vision 2035 will definitely concentrate minds and investments on renewables, boosting demand for the related transport service needs.
Although investment in China's infrastructure and renewable energy initiatives would have continued even without the five-year plan and 15-year strategy papers, Devonshire-Ellis saw these as force multipliers that bring with them additional stimulus. "The new plan will refine and define how China intends to deal with this, and that, in turn, will be followed by China's state-owned enterprises and private companies. Other policies can also be expected to support it, such as investment incentives as well as disincentives in certain areas."
The steps taken by China's Central Committee and the sustained GDP are not the only factors expected to contribute towards continued opportunities for the project cargo transport sector. There are others, namely the Northern Sea Passage and the Regional Comprehensive Economic Partnership, or RCEP, agreement.
"The Northern Sea passage will be a game changer, and the new RCEP deal will also have an impact. Look out for potential upcoming deals involving China and the Eurasian Economic Union, or EAEU, and the EAEU with India," Devonshire-Ellis said. "The Northern Sea Passage will be viable by 2025 and is being built up now. This is introducing new classes of vessels and routes and usage will become increasingly common."
In his Russia Briefing published in November 2020, Devonshire-Ellis pointed to China's status as the European Union's second-largest trade partner, with more than €1 billion in goods value changing hands each day. Use of the Northern Sea Passage – when it becomes more financially attractive and safer for shipping – will considerably reduce the time and cost of transporting goods from China to Europe.
Strength in Numbers
RCEP, meanwhile, can be seen as one of the rare positive outcomes to arise from the global Covid-19 crisis.
Signed in November 2020, RCEP has been described as the world's largest free-trade agreement. The partnership involves all 10 ASEAN members joined by China, Australia, Japan, Korea and New Zealand. In a joint statement, the group stated that in light of the adverse economic impact of the pandemic, the RCEP agreement demonstrates a strong commitment to supporting economic recovery, inclusive development, job creation and strengthening regional supply chains as well as support for an open, inclusive, rules-based trade and investment arrangement. RCEP is seen as critical for the region's response to the pandemic, and is intended to play an important role in building the region's resilience through inclusive and sustainable post-pandemic economic recovery process.
RCEP, involving 15 regional trade partners that together make up almost one-third of the world's population and about one-third of its GDP, will not only contribute towards opportunities for project cargo transport in China, but throughout the region.
Project cargo specialists based in China agree that infrastructure investment will remain a key economic driver for the coming years, as a result of China's policy for both domestic and regional development. The holistic nature of these plans is also of note, as they take account of all aspects of the Chinese economy, far beyond infrastructure and energy.
Protranser International Logistics Marketing Manager Leo Liu noted that this is not a government approach that is specific to China, as all countries have made or are making plans and implementing measures aimed at sustained development. "2020-2025 will be the 14th five-year plan," he said. "China's infrastructure and renewable energy initiatives are part of the plan, which also includes other important activities and related goals, such as annual grain output, basic medical insurance, basic retirement insurance and so on."
Liu viewed these plans as essential and expected investment funds to be directed towards those goals officially sanctioned by the government. He also foresees a positive impact on investor confidence: by setting out specific goals, China's Central Committee has in effect bolstered confidence that investment in related activities will be worthwhile. Further, Liu has seen indications that foreign investment in China's high-tech sector have been given a boost.
With respect to China's efforts to pursue renewable energy sources, Liu sees Chairmen Xi's announcement that China will strive to address carbon dioxide emissions and achieve carbon neutrality by 2060 as another driver that will complement continued growth in the related sectors.
Energy Revolution
More specifically, the long-term goals of Vision 2035 include a focus on extensive green development, a "modernization level of the industrial chain and supply chain," coordination of "the advancement of infrastructure construction," acceleration of "construction of a transportation power," and advancement of "the energy revolution." All of which points to further investment in infrastructure expansion and renewable energy solutions.
However, Liu said that it is not necessarily a given that this will lead to growth in demand for related heavy-lift and project cargo transportation services. "For renewable energy, wind energy has developed quite quickly. Around 10 years ago, the capacity of turbines was only 780 kilowatts to 1.5 megawatts, or MW. Now GE has developed 12MW offshore wind turbines with 107-meter blades." In his view, offshore wind farms will be the future, and there is uncertainty on where those turbines will be built, raising questions on project transportation needs to service that sector. Liu anticipates that turbine manufacturers will move production closer to installation locations, reducing transportation needs.
Despite that wrinkle, China has made it clear that it intends to continue to develop its programs to expand renewable energy sources from wind, tidal, solar and hydro facilities, while expanding its infrastructure. By specifying such goals, the government is sending an unmistakable signal that it supports large-scale investment in renewable energy to meet the country's aim of becoming carbon neutral by 2060. The five-year plan and Vision 2035 combined cement that commitment, a commitment which will help to sustain or expand demand for related heavy-lift and project cargo transportation services.
There are reasonable grounds for optimism, a long-standing characteristic of the ox of Chinese zodiac fame, whose year now beckons as the Chinese year turns.
Thomas Timlen is a Singapore-based freelance researcher, writer and spokesperson with 28 years of experience addressing the regulatory and operational issues that impact all sectors of the maritime industry.
Image credit: Shutterstock and Mark Clubb