---
Apr 19 | 2021
Asia dominates growth prospects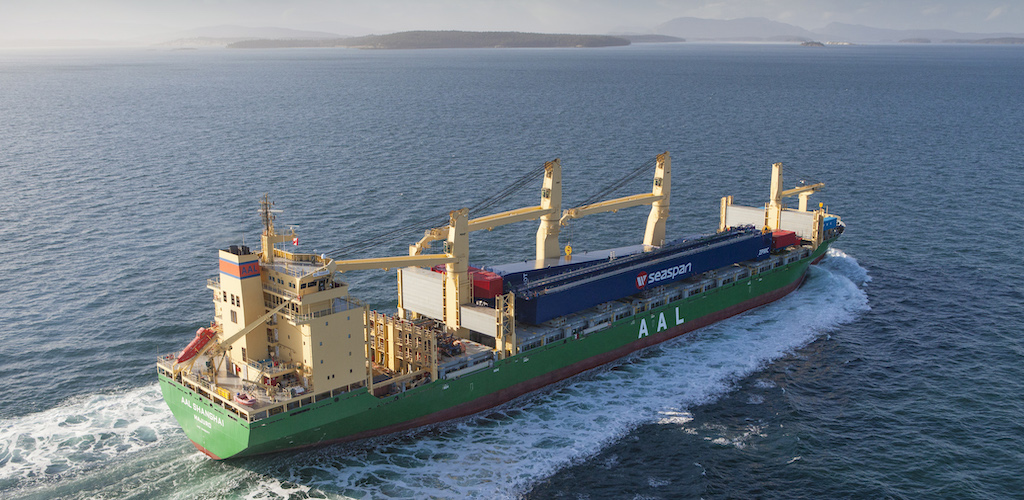 Continued pressure for space on breakbulk vessels is expected to drive performance this quarter and next, as carriers fix rates as far forward as July to meet the current tight tonnage situation.
Speaking to
Breakbulk,
Christophe Grammare, commercial director of AAL Shipping, noted that: "We see the MPV sector continuing to perform strongly over the next quarter ... With space being tied up from now, our expectation is that this should continue to pressure capacity for the spot market in Q3 and in turn keep market rates up and importantly more sustainable for a sector that has witnessed unique challenges for more or less the past decade."
This outlook for sustained capacity pressure over the medium term is reinforced by German breakbulk carrier SAL Heavy Lift, which reports a a positive outlook on the breakbulk and project cargo market moving forward.
"In general, we see solid volumes trading globally, and the market is currently seeing a vessel shortage which makes the order books push longer into the future. Clients need to secure space earlier than they have seen in the past 8-10 years where a great deal was traded spot," said Christian Hoffmann, head of corporate communications at SAL. SAL recently kicked off a joint venture with Jumbo.
China Drives Strong Activity
While global economic recovery is forecast across the globe for the second and third quarters, driven by vaccine roll-outs and declining infection rates, the outlook for breakbulk demand from carriers remains more nuanced with Asia expected to dominate project cargo growth.
"Asia and China in particular see a great level of activity. Also Southeast Asia is developing with several wind projects which needs logistics," Hoffmann states.
AAL concurs with Grammare, noting: "We have seen Asia as the hottest market over the past few months, and believe that this region will remain the key source of activity/growth for MPV cargoes. Compared to Europe and America, Covid is reasonably in control in the largest Asian economies and production/trade flows have steadied up."
"In Europe and America, whilst we have seen a substantial improvement in the market with demand increasing steadily and MPP tonnage capacity tightening, it is still way short of what we are seeing in Asia. This situation seems to be tightly related to extended lock downs, which does leave a fair amount of reserve for potential growth once the situation finally improves." Grammare added.
Buoyant Market
AAL predicts that oversupply and price fluctuation in the oil and gas market will impact major projects investment for some time, but predicts a return of confidence once oil prices stabilize at a sustainable level for the sector. With the outlook for oil and gas investment expected to remain muted over the course of this year and next, SAL foresees a surge in demand for wind projects helping to bolster prospects in the offshore sector.
"Wind equipment cargo is in very high demand and we see a great utilization of vessels for shipping such cargoes around in the world which are also high volume cargo. For us it is a mix of shipping nacelles, blades, tower sections ether directly from the manufacturers or via freight forwarders, but also the more complex and technically challenging monopiles, transition pieces and jackets. Today this segment in total takes up more than 50 percent of our capacity," Hoffmann said.
A rotation back towards breakbulk carriers for many cargoes that have increasingly been been loaded in containers over the past five to 10 years is also supporting demand as shippers capitalize on breakbulk rates that have not increased as fast or as sharply as container rates.
"In addition, bulk commodities have benefited from buoyant markets and other traditional MPV cargoes have been reasonably steady over the past year. There is a healthy demand for steel on the general cargo front and wind energy on the "project cargo" side – the latter still benefiting for global emissions targets and governmental fiscal support programs.
Political Challenges
Over the longer term, the potential for stimulus measures to drive a new infrastructure boom promises some upside for carriers, with SAL predicting that "strong political focus" on investment will positively affect industrial cargo shipments.
"There is still a great deal of geopolitical unrest and uncertainty, and we don't know how it will impact the wider incentives for investments in infrastructure. Hopefully Covid-19 will come under control during 2021, but this of course also imposes great uncertainty in a wider context and in terms of the effect on economies if the infection waves and lockdowns continue onwards over a longer period of time." Hoffmann said.
AAL notes "there is still a great deal of caution" and until the appetite for investment strengthens the firm expects to see a reduced level of activity in the heavy lift / project sub-sector of the MPV trade. It also highlights the role of environmental regulation in driving strategy over the course of 2021.
"Our focus is now also on ballast water treatment. This requires significant investment as well as vessel downtime which is not easy to manage when the demand on our fleet is at the highest in the past decade. To mitigate negative impact on our sailing schedules, we are working closely with related partners and exploring new and innovative ballast water management technologies," Grammare concluded.
---
Subscribe to BreakbulkONE and receive more industry stories and updates around impact of COVID-19.