---
Apr 03 | 2020
Chipolbrok Vessel's Five-Port Journey Highlights Industry Dedication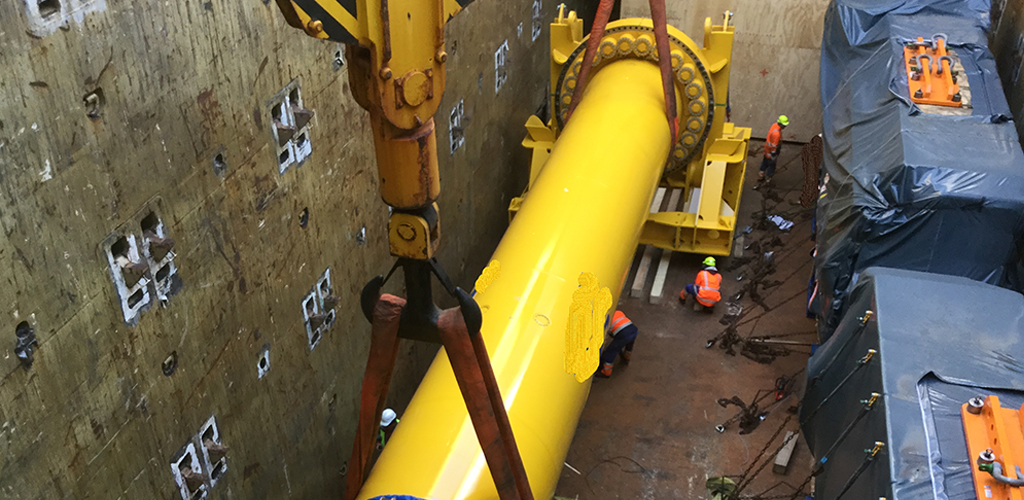 The Covid-19 pandemic is greatly impacting global supply chains, as infrastructure is hampered by lack of staffing, do to social isolation and mandated lockdowns. However, cargo must move, and a recent voyage by a Chipolbrok vessel in March highlighted how carriers, ports and industry personnel are rising to the challenge.
"The global industry needs our services, even under abnormal circumstances, to avoid a total collapse of the economy," said Olaf Proes, media representative for Chipolbrok, who witnessed the recent voyage of the
Qian Kun
(formerly the
Chipolbrok Cosmos
) which called at five Asian and European ports.
Proes said that at the five ports, staff involved were reduced to a minimum, as there were only a limited number of stevedores and lashing people involved.
"There was no personal contacts, no handshakes, no accumulation of people staying together," he said. "Because the stevedores, crane drivers and other onshore personnel must work hand-in-hand, it sometimes required a distance less than two meters from one another,"such as when handling shackles, wires, slings and grommets requiring more than two hands. But everybody was very careful with each other."
Proes said he "abstained from the usual meeting with the ship's command. No green tea at early morning, no lao shan, and no warm welcome by the always friendly Chinese master and officers. No need to disturb the peace on board."
The
Qian Kun
initially arrived from Far East at the North German port of Cuxhaven's new offshore terminal to discharge a large volume of wind power equipment, including 32-meter towers. Once discharge was completed, the vessel sailed to the river port of Rouen in France, to deliver a set of tunnel-boring machine to near the job-site for the Metro expansion in Paris.
From there, the vessel arrived March 18 at the Port of Antwerp, where it loaded steel commodities and general cargo, including two diesel engines of 169 tons, which had been lifted by ship's own cranes from river barges and into a lower hold. The vessel then departed for the Port Hamburg where on March 23 it was loaded with heavy units bound for the Chinese port of Nansha for an offshore project. The loading included a 357-ton unit which was handled by board cranes.
Later in the day, the Qian Kun shifted to the C. Steinweg terminal in the eastern part of the Port of Hamburg, where it was loaded with general and project cargo – heavy cases and presses of up to 144 tons; a 60-ton, five-axle mobile crane; long rolling stock units; a 63-ton generator; a 46-ton heat exchanger; and a 44-ton yacht. The latter required switching to a shore crane to get more beam, so that the mast would not be damaged during lifting.
"The terminal operators showed utmost flexibility," Proes said. Loading was completed and the hatches were closed on March 25, and the vessel sailed for Bremen, to load a dismantled dock crane to be delivered to Colombo. The heaviest component was a 37.8-ton unit stowed under deck, and a 68.4-ton crane jib, stowed on deck over two hatches.
"Our warmest thanks to all who are keeping the ports operating, ensuring the continuation of logistics supply chain and keeping cargoes flowing, despite the risk to their health," Proes concluded.
Subscribe to BreakbulkONE and receive more industry stories and updates around impact of COVID-19.