---
Nov 09 | 2020
Breakbulk carrier capacity, equipment availability, freight rates and more
With more questions than time during
Breakbulk Americas: The Digital Special
webinar on the outlook for business in the Americas and the world, panelists submitted the following answers to viewer questions.
Viewer: Clients are looking for alternative modes of transportation due to containerized price levels, however I have been informed breakbulk carriers are not taking on new business. What is the carrier outlook for accepting new breakbulk business, specifically from Vietnam to Tampa?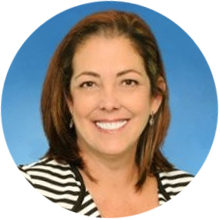 Susan St. Germain, Director of Projects, LV Shipping, responds:
Regarding breakbulk pricing versus container pricing from Asia, the current drive by container carriers to increase revenue through manipulating the market through blank sailings has caused shippers to compete for space. Add in the additional charges on top of pricing, which in most cases is double the cost pre-COVID, to "ensure" the containers move as booked and we are seeing costs well over 6,000 USD for a 40' container to Chicago.
Years back I assisted clients to reduce their shipping envelopes to fit into containers to reduce breakbulk costs. Today, however, an analysis recently performed on Asian breakbulk versus container shows that in many cases container shipping is more expensive per revenue ton that conventional ships.
Regarding breakbulk carriers not taking on new business, this has not been my experience. One issue you run into wanting to ship containerized cargo via breakbulk can be that the goods need to be packed in way that allows the ship to load and unload quickly so you should plan to consolidate as much as possible.
Also, if you have a low revenue tonnage to ship, it will not be cost effective to try to go to Tampa because this is not a regular port of call for breakbulk ships. But you certainly can try PACC, who has contracts to the East Coast or AAL who does regularly call Vietnam and comes to USA. You may have to truck the goods from New Orleans or Jacksonville (for instance), but it would be worth a conversation to see what your options are. The more tonnage you can muster, the better your options will be.
With so many recent mergers/acquisitions (both in the carrier and forwarder sectors) are there more to come, or are we somewhat settled for the time being?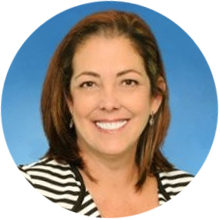 Susan St. Germain, Director of Projects, LV Shipping, responds:
I do not believe there will be a quick turn-around for most forwarders. I think that these times are extremely challenging for "boutique" forwarders that specialize in a specific industry (such as O&G) where their reach is limited and it is more difficult to pivot
.
Viewer: Are you perceiving as a problem the long-term performance of your co-workers with 1/2 years of experience? As I fall into this category, feel like remote working is like running a marathon alone when you can only learn from your mistakes and don't have a clear example to follow. Any suggestions?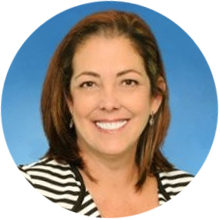 Susan St. Germain, Director of Projects, LV Shipping, responds:
I think this time would be very challenging for people in your position. Traditionally, I think our brains have been trained to learn in a collaborative environment, and I think many are probably feeling the same way you do. What I would suggest is to find a mentor (perhaps one from inside your company if possible) who would be willing to meet you virtual a couple of times a week to listen to what you are struggling with and offer suggestions, and also who can begin to show you the bigger picture of our industry so that you can broaden your knowledge which will boost your worth both inside and outside of your organization.
Viewer: What do you expect in terms of supply/demand and impact on rates for 2021 for the Latam market, more precisely exports leaving Brazil?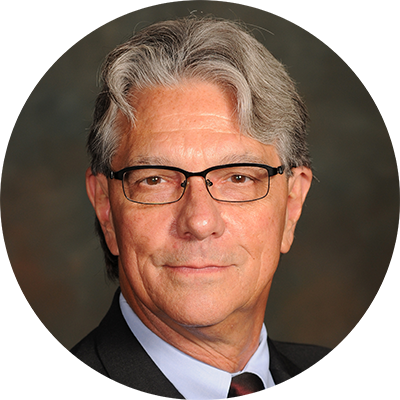 Stephen Garifalos, National Director, OOG & Specialized Cargo Sales MSC Mediterranean Shipping Company, responds:
As with all regions, a favorable foreign exchange rate will help the Brazilian export market, and keep pressure on the capacity for the region.
Viewer: You [Raj Desai, Fluor] talked about Flour SC Service, a new line of business conceived during this pandemic. Have you started this serviced for India-based clients as well? You talked about Flour SC Service, a new line of business conceived during this pandemic. Have you started this serviced for India-based clients as well?
What is the major challenge you are facing in this new business?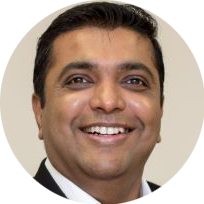 Raj Desai, Sr. VP Procurement and Contracts, Chief Commercial Strategist, Fluor, responds:
We see a lot of opportunities in India, especially, considering the size of the market and Fluor's experienced Supply Chain resources in our New Delhi office. Fluor's access to the domestic as well as the global market, will give potential clients an opportunity to source better and reduce costs. We are in discussions with potential clients that also involve Public Sector Enterprises.
Another pool of Indian clients (vendors, contractors and logistics service providers) has also reached out to discuss opportunities for Fluor to train their staff members on specific EPC related topics, which, I believe, is a great way to improve engagement and touch points with potential partners.
The challenge we see at this stage is our inability to have face to face meetings and explain the clients that the services are aimed at complementing their expertise, not replacing their skill sets.
---
Subscribe to BreakbulkONE and receive more industry stories and updates around impact of COVID-19.