---
Mar 28 | 2019
Finding Right Partner Critical, Fluor Executive Says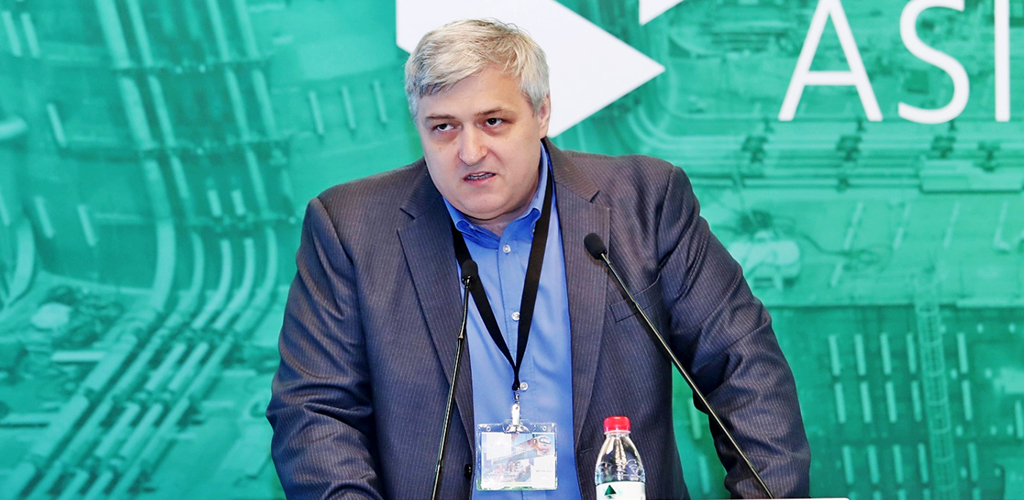 By Mike King

BREAKBULK ASIA 2019 COVERAGE –
The rigorous standards the world's biggest project shippers demand from their logistics partners were laid bare at Breakbulk Asia in Shanghai.
Miroslav Jakab, China logistics manager at engineering, procurement and construction major Fluor, said finding the right logistics partners was a critical task for shippers given the complexity of the biggest infrastructure supply chains. Illustrating his point by referencing Fluor's various liquefied natural gas projects, he said increasingly these required turnkey solutions providers, forwarders, vessel operators and third-party logistics sub-contractors to work as a team with full transparency.
"The traditional turnkey logistics providers are now becoming part of the EPC logistics team where the carriers, heavy haulers, and also the project freight forwarders are one task force team in order to deal with all the challenges on the project," he said.
"We approach these projects by developing integrated solutions. The point is not to concentrate on squeezing the labor cost per hour but trying to come up with innovative approaches to reduce the risk, increase the safety, and increase the efficiency on the engineering side, construction, communications, and logistics side."
LNG projects are particularly complex EPC projects due to their size and, often, isolated locations. "The majority of LNG projects are large-scale projects, so often there are multiple projects in the same destination which can result in logistics bottlenecks which need to be taken into consideration," he said.
"These projects can also be can be in places which may not have adequate infrastructure for moving the
material over the required distances, so detailed planning and preparation are needed in order to prevent the disruption of the project."
According to Jakab, the environmental impact of LNG project logistics also needed to be minimized at every step of the supply chain. "All logistics players must keep this in mind and plan accordingly," he added.
Module assembly ahead of delivery, while increasing safety and reducing errors, also added to the logistics challenge because modules "can reach quite significant dimensions and weight which need to be delivered to the site."
The main factors to be considered, evaluated and optimized during LNG logistics strategy planning, development and implementation include landed costs in origin and destination, sea freight, stevedoring and port storage and indirect logistics processes, he explained.
"Logistics partners must offer quality and reliability," he explained. "Very skilled, very experienced companies and people are required for things happen in the right way.
"We try to optimize processes in changing situations – in the market and in the project."
"All the players in the logistics chain must be very frank and very honest so whenever there appears a problem, it must be immediately identified so all teams can tackle it together."
Jakab predicted that LNG projects would continue to accelerate this year driving demand for forwarding and logistics services.
This point was also made by Saliya Wickramasuriya, senior advisor to the CEO, Hambantota International Port Group, Sri Lanka. He outlined how major LNG exporters had recently been boosting output and buying new terminals, not least due to demand from China, which increased imports by 12.7 percent year-on-year in 2017.
He said Cameroon, Australia, Malaysia and Mozambique had huge floating liquefaction capacity under construction, while China and the U.S. had proposed major increases in floating liquefaction capacity on the drawing board.
Drivers of demand for more LNG included, said Wickramasuriya, shorter development timelines and the reduced capital costs of floating storage regasification units, or FSRUs, an expanded LNG fleet, price arbitration opportunities creating new monetization strategies, the formation of LNG hubs for regional consolidation and distribution, and new low-sulfur fuel rules for ocean shipping from the International Maritime Organization due to enter force next year.
Photo: Miroslav Jakab, China logistics manager at EPC major Fluor, speaking at Breakbulk Asia.