---
Oct 18 | 2018
British Columbia Considers Kwispaa LNG Project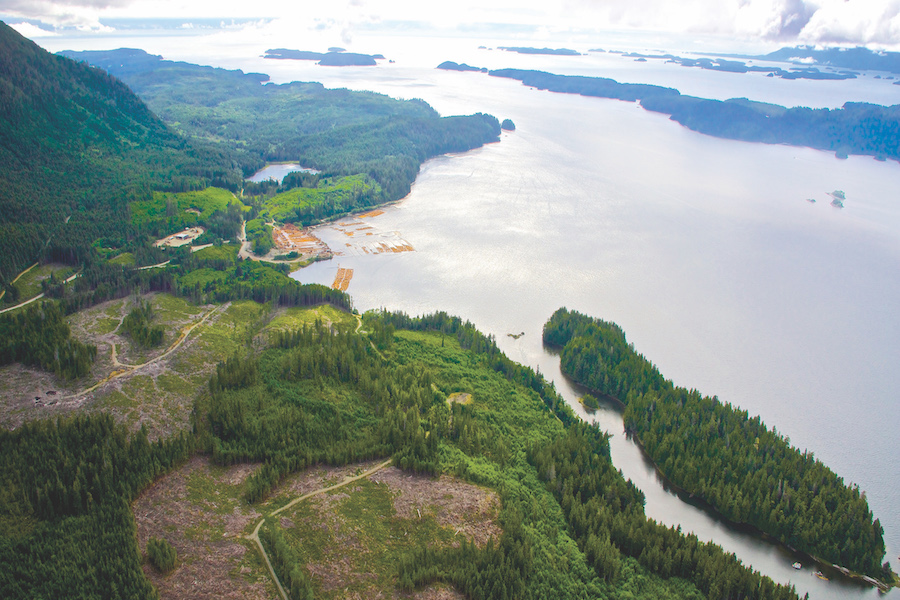 Authorities in British Columbia have received application for a major new liquefied natural gas project, which is expected to drive breakbulk activity across the Northwestern Canadian state.
The Kwispaa LNG project is under development by Vancouver-based energy company Steelhead LNG in partnership with the Huu-ay-aht First Nation tribe, which owns the lands located in the Barclay Sound region on the west coast of Vancouver Island.
"From the beginning, we have believed in developing LNG projects in Canada that emphasize relationships with First Nations and respect their role as stewards of the environment," said Nigel Kuzemko, CEO of Steelhead LNG.
Steelhead awaits approval from the British Columbia Environmental Assessment Office and Canadian Environmental Assessment Agency for the submitted project description.
Huu-ay-aht First Nations is a member of the Nuu-chah-nulth Tribal Council with lands at the entrance to the Alberni Inlet and one of the five First Nations signatories to the Maa-nulth Final Agreement, the first multination, modern-day treaty to be concluded on Vancouver Island.
Hyundai Heavy to Supply Hulls
Last month, Steelhead LNG said it signed contract with Hyundai Heavy Industries for the front-end engineering and design of At-Shore LNG hulls for the project. The contract includes delivery of two hulls, each measuring 340 meters long and 60 meters wide, as well as five individual tanks that provide about 280,000 cubic meters of internal LNG storage.
"This agreement with Hyundai Heavy Industries for two At-Shore LNG hulls again demonstrates the technological innovation and creative solutions that we are developing as part of the Kwispaa LNG Project to offer Asia-Pacific buyers with cleaner and competitively priced LNG from Canada," Kuzemko added.
12 mtpa by 2024
The proposed Canadian LNG export facility would be located at Sarita Covering 475 hectares at the natural deepwater. The first phase of the Kwispaa LNG project is expected to be operational in 2024, and will provide capacity of about 12 million tonnes per annum, with the ability to expand to 24 million tonnes per year in the future.
"Our goal is to help meet the world's rising demand for LNG and reduce worldwide greenhouse gas emissions. At the same time, with our co-management partners Huu-ay-aht First Nations, we are committed to working with all levels of government to realize the tremendous potential benefits the Kwispaa LNG Project can provide to local communities, British Columbia, and Canada," Kuzemko said.
Photo: Kwispaa LNG site. Credit: Steelhead LNG