---
Jun 13 | 2020
(Europe) Turbine Destined for Cornwall Wind Farm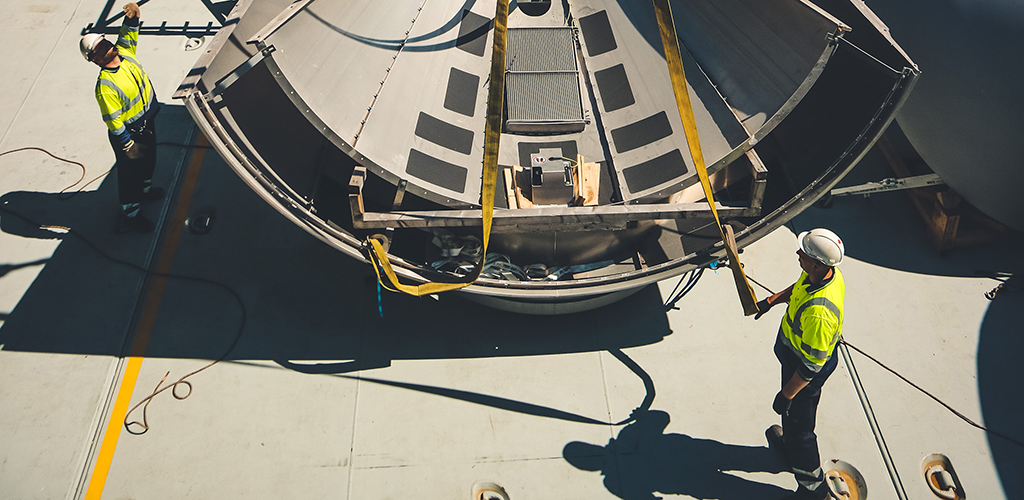 Bristol Port recently handled a shipment of wind turbine components destined for a new wind farm in Cornwall.
The components, which included the wind turbine shaft, rotor hub and blades, for the 2.3-megawatt Enercon turbine arrived from the ports of Emden in Germany and Aveiro in Portugal. Supporting the transfer were King Lifting for cranes, Plant Speed for trailers and GP Shipping. Bristol Port provided stevedoring services.
Once unloaded, the shipments were delivered to council land in Ventonteague, where they will supply green energy to 1,100 Cornish homes. Four years of planning led the project to be successfully completed.
"The discharge went extremely smoothly thanks to good pre-planning and highly trained and skilled staff carrying out the operation. The unloading went quicker than planned," said Miles Adams, commercial manager at The Bristol Port Co. "Project cargo like this, requires expertise to ensure it is done safely and efficiently. Everyone involved in the project was really pleased with how the operation took place."
The Bristol Port Co., which was privatized in 1991, opeates on more than 2,600 acres and employs more than 7,600 people.
A time-lapse video of the operation can be viewed
here
.