---
Aug 17 | 2020
The Breakbulk Europe team will host a webinar series over the three days that were previously designated for Breakbulk Europe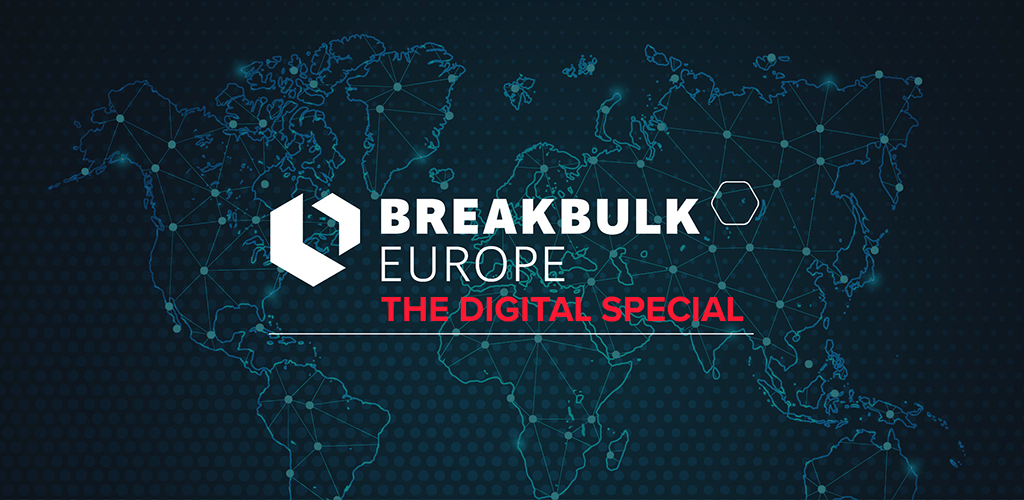 18 August 2020, LONDON—The Breakbulk Europe team will host a webinar series over the three days that were previously designated for Breakbulk Europe, the world's largest event for the project cargo and breakbulk industry. Even though it is impossible to host an in-person event due to the COVID-19 pandemic, key speakers from the former conference program, along with several newcomers, have stepped up to deliver three of the most important topics for our industry today.
Our mission is to provide expert industry insights to help the project cargo and breakbulk sector move together toward a new normal. First on the agenda will be "
Business Outlook – How the Project Cargo Sector Is Adapting to the New Normal
" on Tuesday, 29 Sept. at 2:00 pm BST. A panel of experts, moderated by Johan-Paul Verschuure, project director for Rebel Group, will discuss the impact of COVID-19 on their markets, changing demand and supply, as well as their promising strategic adaptations as they move into a new business era.
Formerly the technical director for the Maritime Advisory Team of WSP, one of the world's largest engineering consultancies, Verschuure will bring a fresh view to this discussion with the knowledge to surface the best ideas from the panel. "I provide clients with financial and strategic advice," Verschuure said. "This dual background enables me to structure and review business cases from a commercial, financial and technical perspective, which will be useful for the upcoming Breakbulk Europe webinar."
On Wednesday, Sept. 30 at 10:00 am BST, the Digital Special will tackle sustainability with its partner the World Ocean Council (WOC). This year began with the implementation of IMO 2020 mandating an 80 percent reduction in sulphur emissions, but attention veered to the COVID-19 pandemic and its impacts up and down the supply chain. Despite challenging times, the industry continues to beat the drum for environmental reform. WOC's founding president and CEO Paul Holthus will moderate this session,
"Growing a Sustainable Future."
Joining him will be Wallenius Wilhelmsen's vice president of global sustainability Roger Strevens, an experienced and passionate environmental industrialist who is a regular and applauded speaker at Breakbulk events.
On Thursday, Oct. 1, at 2:00 pm BST, the Digital Special will turn the spotlight on technology and how it can be leveraged to gain a competitive advantage. An industry that has traditionally fallen behind when it comes to digital transformation now has no choice to adopt technologies as it prepares for further changes to come. During "
The Breakbulk Technology Landscape: Gaining a Competitive Advantage
," the panelists will reveal what investments should be made now to gain a competitive advantage—blockchain, IoT, AI and more will all be on the table. Leif Arne Strømmen, vice president of innovation and project logistics for shipowner G2 Ocean, will guide the discussion based on his experience as an innovator in the maritime sectors as well as in oil & gas and marine logistics.
Beginning in September, Breakbulk Studios will release short video introductions with the Breakbulk Europe Digital Special participants to help viewers get the most out of these sessions. All three webinars are free to attend. To register, visit
https://www.breakbulk.com/page/breakbulk365
.
Breakbulk Europe 2021, one of three global Breakbulk events, will take place in Bremen, Germany from 18-20 May at Messe Bremen. Breakbulk Americas 2020 is coming up in Houston, 3-5 Nov. 2020, followed by Breakbulk Middle East in Dubai, 9-10 Feb. 2021.
About Breakbulk365
Breakbulk365 offers a year-round hub for the project cargo and breakbulk industry, making seamless connections between Breakbulk events, Breakbulk digital products and Breakbulk magazine.
About Hyve Group plc
Hyve Group plc is a next generation FTSE 250 global events business whose purpose is to create unmissable events, where customers from all corners of the globe share extraordinary moments and shape industry innovation. Hyve Group plc was announced as the new brand name of ITE Group plc in September 2019, following its significant transformation under the Transformation and Growth (TAG) programme. Our vision is to create the world's leading portfolio of content-driven, must-attend events delivering an outstanding experience and ROI for our customers.
Press contact:
Leslie Meredith
Marketing & Media Director
Breakbulk Events & Media
E:
Leslie.Meredith@breakbulk.com
T: +1 801 201 5971