---
Feb 10 | 2021
(Europe) First UK Offshore Wind Leasing Round in a dDecade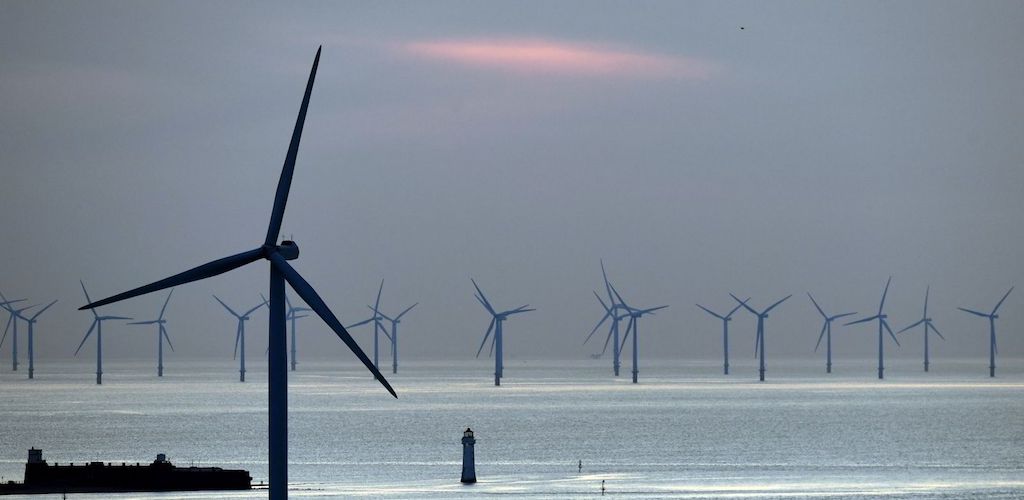 Energy major BP secured an offshore lease to develop up to 3 gigawatts of wind power in the UK, after submitting a record tender for the site, partnering with German developer EnBW.
The successful bid was £924 million for the option to develop two sites. The record bid equates to roughly £154,000 per megawatt per year for the leases, far in excess of any previous offshore tenders.
"Success in this round marks BP's entry into one of the world's best offshore wind markets ... We are fully confident that these highly advantaged resources will deliver – at a minimum – the 8-10 percent returns we demand of our renewables investments," said Bernard Looney, CEO of BP.
60-year Leases
The partners were selected as "preferred bidder" for two 60-year leases in the UK's first offshore wind leasing round in a decade. They will now form a 50-50 joint venture to develop and operate the leases, making four annual payments of £231 million on each lease before projects reach final investment decision.
"We are delighted with this auction win in a tough international bidder field ... In partnership with BP, a major player with international experience in the offshore business, we will once again contribute significantly to a climate-friendly energy future in the UK, which is currently the world's largest market for offshore wind power," said Frank Mastiaux, CEO of EnBW.
The leases were described as "highly advantaged" with near-shore location, about 30 kilometers off the coast of North West England and North Wales. Both projects are expected to be operational in seven years.
Low-carbon Energy Portfolio
The news follows BP's investment in the U.S. offshore wind sector last month, when it acquired 50 percent non-operated interests in Equinor's Empire Wind and Beacon Wind assets on the U.S. East Coast for a total consideration before adjustments of US$1.1 billion.
"BP is building a focused low-carbon energy portfolio, delivering clean, reliable and affordable energy, consistent with our disciplined approach to investment. Returns from offshore wind are attractive and will be enduring for decades to come," said Dev Sanyal, executive vice president for gas and low-carbon energy at BP.
BP announced a major transformation of its business model last year, as it targets net-zero carbon emissions across its operations by 2050 and since then has shifted significant investment away from oil and gas towards renewables.
---
Subscribe to BreakbulkONE and receive more industry stories and updates around impact of COVID-19.