---
Sep 14 | 2020
Opportunity to test new loading equipment for larger space cargoes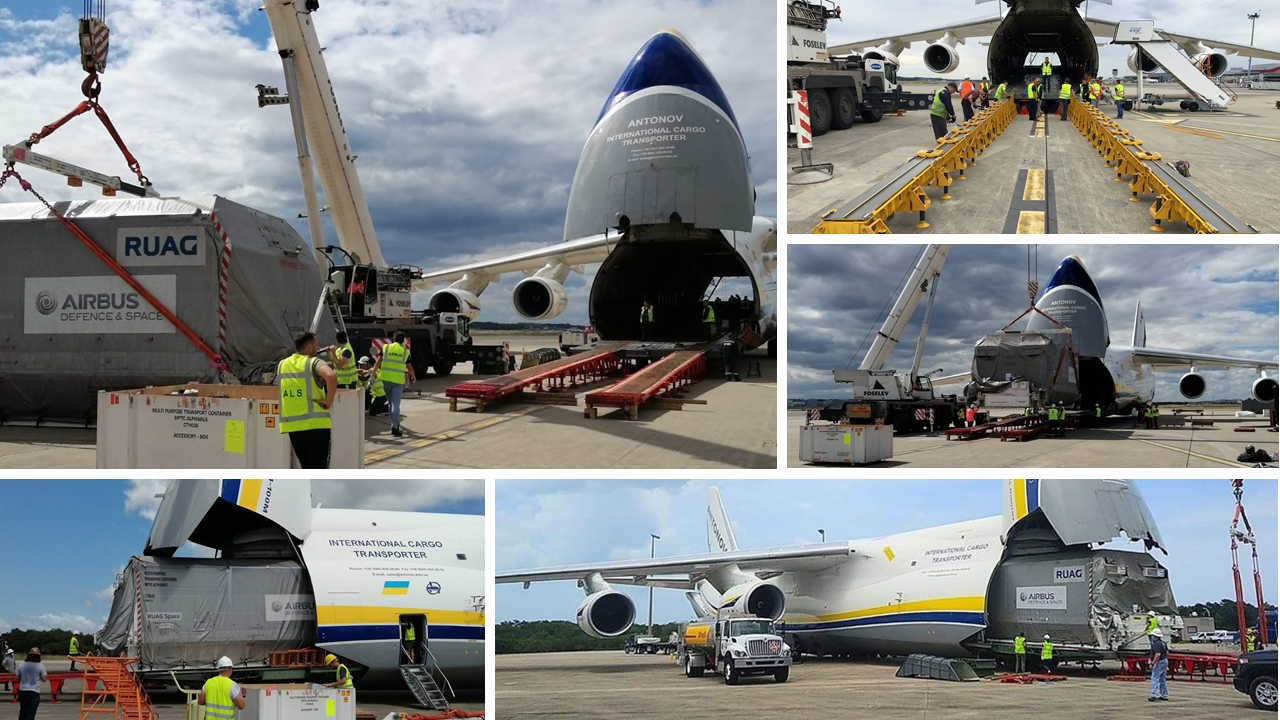 Bolloré Logistics partnered with Antonov Airlines to deliver Airbus Defence and Space's newest satellite, ANASIS-II to the USA. It was carried from Airbus Defence and Space's facility in Toulouse, France, by one of the airline's seven Antonov-124-100. The aircraft landed at Florida's Cape Canaveral Kennedy Space center from where the SpaceX teams took the lead for the next stage.
The satellite container used to deliver ANASIS-II measured 11 meters in length and weighed 18 tons. Including launch equipment, it was part of an overall payload of 36 tons. The operation gave Bolloré Logistics and Antonov Airlines the opportunity to trial a new piece of lightweight, low profile loading equipment specially designed and manufactured by Antonov to transport the largest satellite container in the near future
Read more about SpaceX cargo transports:
Prepare for Launch—Space-bound Project Cargoes Conquer Earthly Challenges
---
Subscribe to BreakbulkONE and receive more industry stories and updates around impact of COVID-19.