---
Sep 05 | 2018
BNSF Logistics Delivers Dundalk Transformers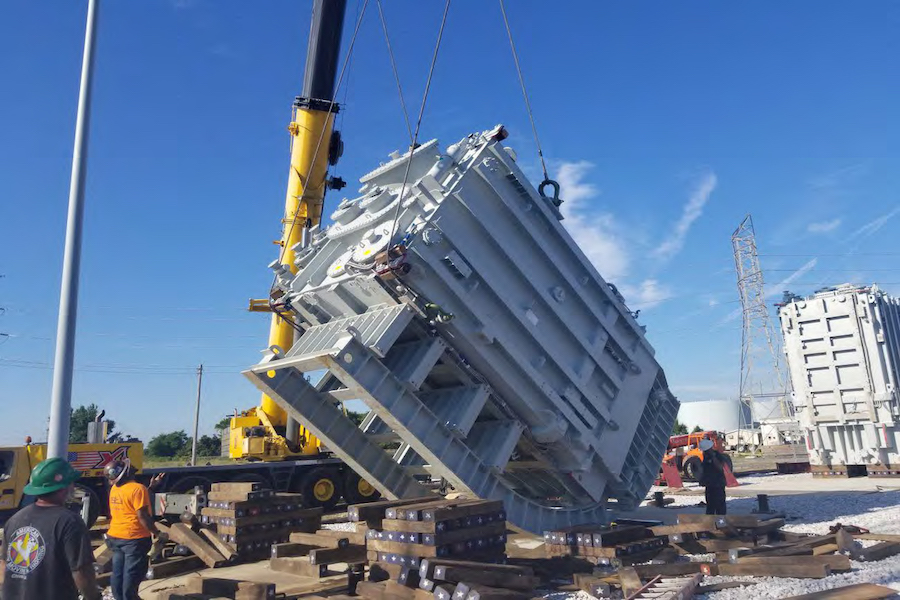 Rail transport firm BNSF Logistics has transported three out-of-gauge transformers from Baltimore to Maryland in the U.S.
The project comprised delivery of 213.2 tonnes of equipment with each transformer measuring 8 meters long and 4 meters wide and high. A team from BNSF Logistics oversaw loading in Baltimore and discharge at a substation facility in Dundalk, Maryland.
"The scope of work for the BNSFL experts and engineers included road transport to the job site, jacking and sliding and then up-righting onto the foundation," a spokesperson for BNSF said.
Headquartered in Flower Mound, Texas, BNSF Logistics is a subsidiary of freight railroad operator Burlington Northern Santa Fe. The firm is a member of the Worldwide Project Consortium, a global network connecting breakbulk firms around the world.
Photo: Transformer units. Credit: BNSFL