---
May 08 | 2020
(Europe-Asia) Swire Blue Ocean installation vessel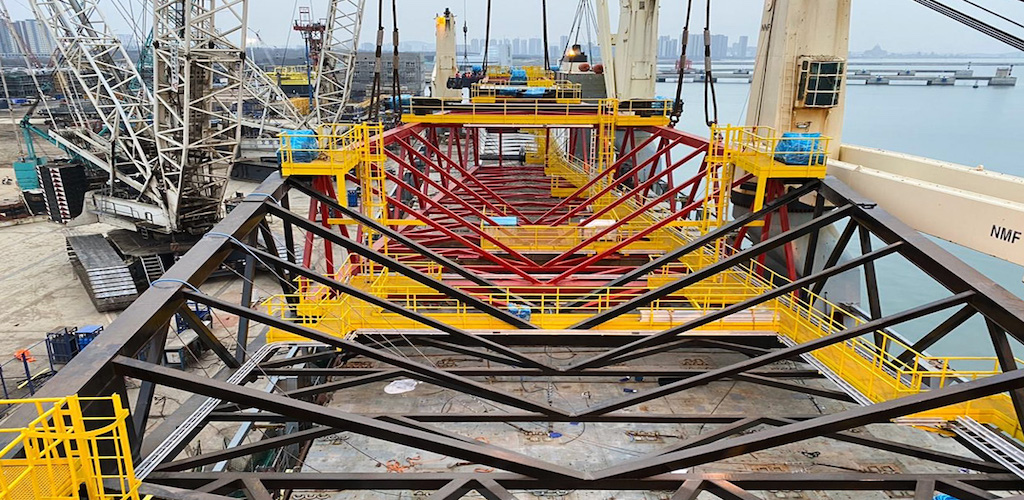 Cargo shipping line Blue Water has delivered an outsized crane boom from Northeast Asia to Esbjerg in Denmark.
The giant boom measured 122 meters in length, 15 meter in width and six meters in height and weighed approximately 422 tonnes. Blue Water delivered the unit for Swire Blue Ocean's installation vessel Pacific Osprey.
"Prior to signing the contract, the technical teams from SAL, SBO and Blue Water had extensive discussions to plan the most optimal stowage and securing of the cargo, keeping the structural integrity of both cargo and vessel in mind," a spokesperson for Blue Water said.
Blue Water operates 55 offices in more than 26 countries worldwide and is headquartered in Esbjerg on the west coast of the Jutland peninsula in southwest Denmark.
---