---
Jun 25 | 2020
(Americas-Europe) Two projects for Siemens Renewable Energy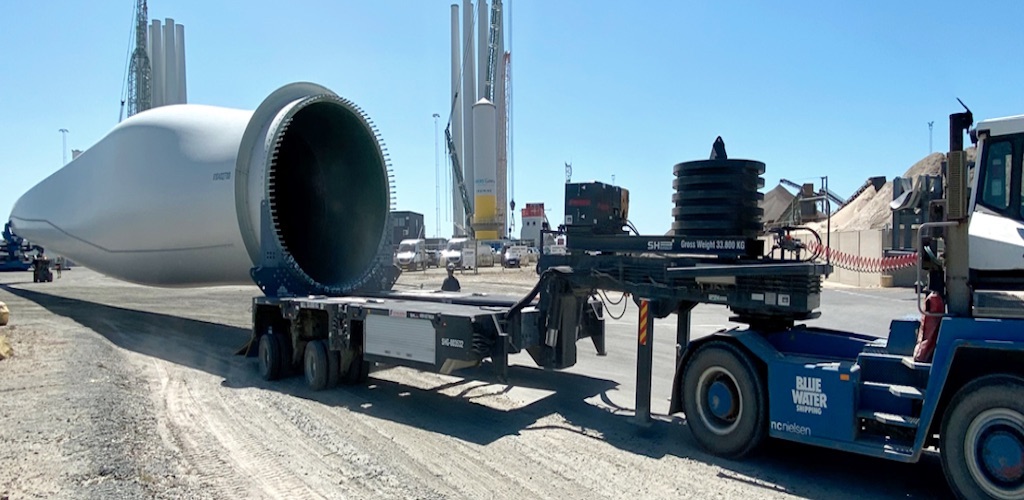 Cargo shipping line Blue Water has commenced shipment of turbines for offshore wind power projects in the U.S. and the Netherlands.
Delivery included two 6-megawatt wind turbines to be installed 27 miles off the coast of Virginia Beach and 94 Siemens Gamesa wind turbines to be installed 14 miles off the coast of the Dutch province Zeeland.
"Despite the Covid-19 situation, all work processes are performed in a safe manner. All teams involved are isolated from each other to avoid contamination. For instance, when loading the vessels, we enclose the work areas so that our stevedores can work independently without having others involved," said Søren Messmann, general manager port services division, Blue Water.
Blue Water operates 55 offices in more than 26 countries and is headquartered in Esbjerg on the west coast of the Jutland peninsula in southwest Denmark. The firm recently reported record revenues for 2019, generating profit of €25.7 million based on revenues of €858 million.
---
Subscribe to BreakbulkONE and receive more industry stories and updates around impact of COVID-19.