---
Sep 13 | 2020
Renewables Fill Recovery Card for South America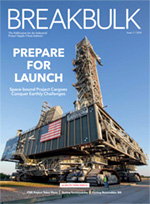 By Simon West
The Colombian crime thriller
Birds of Passage
, a shortlisted entry for best foreign language film at last year's Academy Awards, takes an unflinching look at the country's nascent marijuana trade, played out in the northern coastal department of La Guajira in the 1960s and 1970s.
The flat, desert landscape provides a backdrop to the brutal business of trafficking, as local tribal groups conspire with visitors from the U.S. to export drugs.
Birds of Passage
put La Guajira on the map for movie buffs; two years on from the film's release, the department is taking center stage again, this time as the protagonist in Colombia's green energy revolution.
In a bid to lure much-needed investment and tackle its dependence on hydropower, the Andean nation is readying for a 50-fold rise in installed wind and solar capacity from 50 megawatts, or MW, in 2018 to more than 2.5 gigawatts, or GW, by 2022, by which time the share of non-hydro renewable energies in the energy mix will have jumped from 1 percent to more than 12 percent, according to the energy ministry.
The plans will also help Colombia – as part of its Paris Agreement commitments – to reduce its greenhouse gas emissions by 20 percent by the end of the decade.
Nine onshore wind farms and five solar projects that came out top in recent power auctions are slated to start up in 2022. Developers include Colombian firms Celsia, Isagen and Empresas Publicas de Medellin, Spain-based EDP Renovaveis and Italy's Enel Group.
While the photovoltaic plants will be scattered across four departments, the wind facilities – of more interest to project cargo – will all be located in La Guajira, home to Colombia's sole operational wind farm, EPM's 19.5 MW Jepirachi facility.
Wind Promise
La Guajira's emergence as a renewable hotspot is partly down to meteorology: onshore wind speed averages nine meters per second at a height of 80 meters, or twice the global average, the energy ministry has said.
Geography also gives the department an edge. "It is one of the easiest sites for delivering components," said Javier Rojas, head of logistics and road infrastructure at Transportes Montejo, a Colombia-based breakbulk specialist that transported equipment for Jepirachi.
"If you arrive at [the Colombian Caribbean ports of] Santa Marta, Puerto Brisa or Bolivar, the locations where the parks are being installed are very close. The roads and topography are also easier to navigate than they are in more central regions. Transporting an 80-meter turbine blade to the center of the country is very complicated."
Given its potential, further expansion in La Guajira is likely: Colombian environmental magazine Semana Sostenible quotes officials as saying that 65 world-scale wind farms could be installed by 2031, comprising more than 2,600 turbines that would feed 6.5 GW of extra capacity to the national grid.
The prospect of so many projects coming online should take some of the sting out of what has been the most challenging business environment in living memory, with an economy set to shrink by 5.5 percent this year.
"The impact of Covid-19 on project cargo transport has been very big," Rojas said. "Cargo has continued to move, but it has fallen significantly. In Colombia we are used to having 200 vehicles on the road working flat out. Now we have half that fleet, with the remainder in parking lots. Little by little though, it is starting to pick up."
Government Support
But delays are inevitable: the completion, for example, of public consultations that developers carry out with tribal communities whose lands are located close to proposed installation sites has been all but impossible during strict lockdown.
Such consultations – which can drag on for months in Colombia – are a key part of environmental regulator Anla's evaluation process for energy projects.
In a bid to allay investor concerns, the government has included 27 renewable energy and transmission projects in its two-year economic reactivation plan: the nine wind farms in La Guajira, the solar projects, three geothermal plants, one hydroelectric dam and nine transmission lines have all been deemed strategic assets.
Those projects will call for investments of more than 16 trillion pesos – about US$4.2 billion – and generate 55,000 jobs, the government said.
Among plans to speed up the commissioning process is a new measure allowing Colombia's private ports – and not just the big public terminals – to handle imported components destined for wind and solar plants.
The measure will allow companies to choose from a wider array of ports, reducing logistical bottlenecks, the transport ministry said in a May filing.
"For us, the renewables industry is very important, with plenty of opportunities yet to come," said Carlos Rodriguez, commercial manager at Medellin-based shipping agency Multiport.
"Companies are taking advantage of such potential to enhance their economic recovery plans and are currently studying all logistics related to receiving and unloading at terminals on Colombia's northern coast and transporting to job sites," Rodriguez said.
South America Heavyweight
Colombia is not the only country in the region to beef up its focus on renewables.
The undisputed heavyweight is Brazil. Enjoying one of the best wind resources in the world, in just a decade Latin America's largest economy has expanded its installed wind capacity from 600 MW to 16 GW.
Based on completed auctions and signed contracts, capacity is expected to rise to 24.2 GW by 2024, according to wind energy association ABEeolica. About 80 percent of Brazil's 637 wind farms are located in the country's northeast, a region blessed with near-perfect conditions for powering giant turbines.
"Brazil is now reaching maturity in terms of understanding the needs of the wind sector," said Felipe Ferreira, Brazil country manager at Germany-based wind turbine maker Nordex. "As examples of that, we can mention the existence of a satisfactory local supply chain, stable financing conditions and reasonable logistics."
Although Covid-19 restrictions have hit supply chains and transport, Roberto Prida, onshore managing director for turbine manufacturer Siemens Gamesa in Brazil, downplayed the longer-term impact of the pandemic.
"There may be some variations in demand that will mainly affect auctions for the regulated market, however the competitiveness of the source makes us think that volumes during the next few months and years will continue to be very important. We continue with our plans to manufacture locally the latest technology of our company, the Siemens Gamesa 5.X onshore platform, which reflects both our appreciation of the market and our commitment to it."
Chile's Green Goals
Chile, one of the region's green pioneers, has pledged to generate 70 percent of its electricity from renewable sources by 2030 and to become carbon-neutral by 2050, targets that will demand plenty of new construction work as the country starts to phase out its coal-fired power stations.
Chile already houses close to 2.4 GW of installed wind capacity, according to the National Energy Commission, or CNE. Large-scale PV development is also possible, due to the Atacama Desert region in the north of the country, which boasts the highest solar irradiation in the world.
As of June of this year, 16 wind energy projects with a combined 1.84 GW of new clean capacity were under construction, with work slated for completion through March 2024.
Ricardo Raineri, a former Chilean energy minister and special economic advisor at the Washington-based Associated Universities, said Chile's environmental goals were well within its grasp.
"The country boasts excellent conditions for the deployment of non-conventional renewable energies, with their prices falling significantly over the last decade. Today these energies are competitive, with lower investment costs than other forms of energy."
Mexico, Argentina, Uruguay and Costa Rica have also made significant strides in green energy generation, but Latin America still lags behind renewable powerhouses such as China and the U.S.
The International Renewable Energy Agency, or Irena, said in a report earlier this year that accelerating the deployment of renewable energy in Latin America and the Caribbean could create more than 3 million jobs by 2050.
Investors could enjoy returns of US$3 to US$8 on every dollar invested in the sector, the report said.
Tapping Renewable Potential
As the region's oil and gas industries struggle amid rock-bottom prices and demand, and with governments poised to spend big on post-pandemic stimulus programs, a window of opportunity has emerged for renewables to seize more market share.
The Global Wind Energy Council, or GWEC, said that actions taken by governments would dictate the pace of economic revival and the energy transition.
"Wind power has already proven itself to be a driver of economic growth in Latin America, bringing in US$8.9 billion in investments for the region in 2019 alone," Ramon Fiestas, president at GWEC Latin America, told
Breakbulk
.
"Accelerating the deployment of wind and other renewable energy is therefore key to powering an economic recovery, especially in Latin America where robust wind energy supply chains already exist. However, the Covid-19 crisis has shaken economies and disrupted supply chains in the region, and it is therefore crucial that governments restore a certain investment environment so that countries can take advantage of the economic benefits wind power has to offer."
Colombia-based Simon West is a freelance journalist specializing in energy and biofuels news and market movements in the Americas.

Image credit: Shutterstock