---
Feb 05 | 2021
(Americas) Cabotage Rule Plays Vital Role in Offshore Wind Plans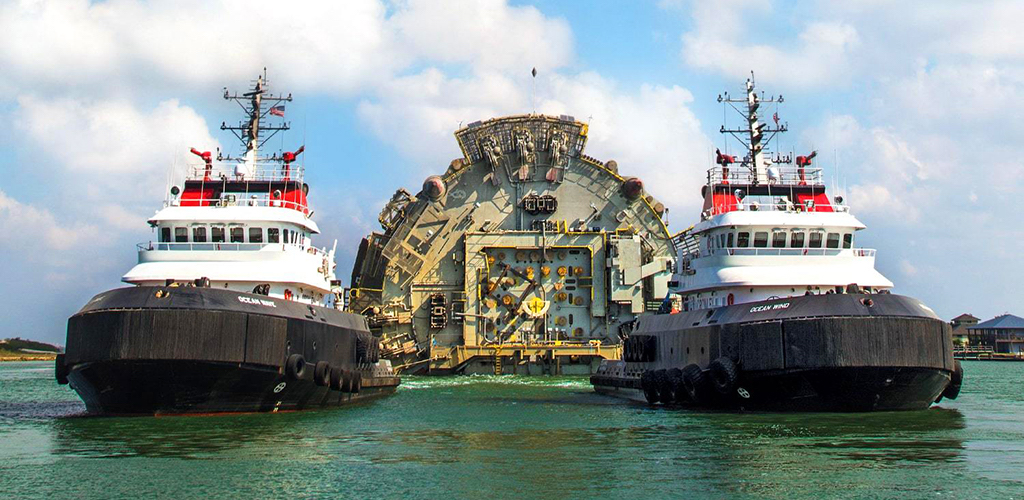 The U.S. is expected to further tighten Jones Act legislation, restricting foreign competition in the U.S. maritime sector as part of a new "buy American" program.
The Merchant Marine Act of 1920, known as the Jones Act, is a federal cabotage statute that regulates commercial maritime activity in U.S. waters and between U.S. ports. President Biden announced his intention to tighten the legislation as part of investment plans in the offshore energy sector.
"With the reaffirmation of the Jones Act, we are investing in U.S. workers and working to build a sustainable offshore energy sector," the president's team stated.
Supporting this goal, the president signed an executive order aimed at increasing investment in manufacturing and industry in the U.S. Secretary of Transportation nominee Pete Buttigieg, who was also confirmed this week, voiced support for the Jones Act, calling it "so important" for the maritime and shipbuilding industry.
"We look forward to implementing President Biden's Made in America executive order that will ensure transportation-related capital purchases, equipment, and supplies are acquired when available. In addition, we will also ensure that the president's strong support of the Jones Act is realized so that only U.S.-flag vessels carry cargo between U.S. ports," the Department of Transportation said in a statement.
Offshore Growth
Of particular relevance for the breakbulk sector is the likely closure of loopholes in the Jones act that allow foreign firms to take part in the construction of offshore wind farms. With the U.S. emerging as a major new market for offshore wind construction, demand is forecast to grow rapidly over the coming decade.
"The administration is correct when it says that we must close loopholes in the laws that protect American workers from unfair international competition … we can ensure U.S. wind power produces U.S. jobs," said Aaron Smith, president of the Offshore Marine Service Association.
Some of the largest offshore wind projects in the U.S. to date have been led by international developers. In January, European energy firms BP and Equinor secured a major tender to develop a second offshore wind farm project in New York state, with plans to create large-scale offshore wind working industrial facilities at the South Brooklyn Marine Terminal (SBMT) and the Port of Albany.
Signalling a shift in policy from the previous administration, Biden is expected to announce a raft of new investment to boost breakbulk demand across sectors.
"This executive action is a part of the president's broader commitment to increase investments in manufacturing industries and workers in order to Build Back Better … The president's executive order establishes the goals and standards necessary to use federal purchasing, and other forms of federal assistance with domestic preference requirements, as a way to proactively invest in American industry," a White House spokesperson said.