---
Apr 09 | 2021
(Americas) Energy Transition to Mobilize Private Investment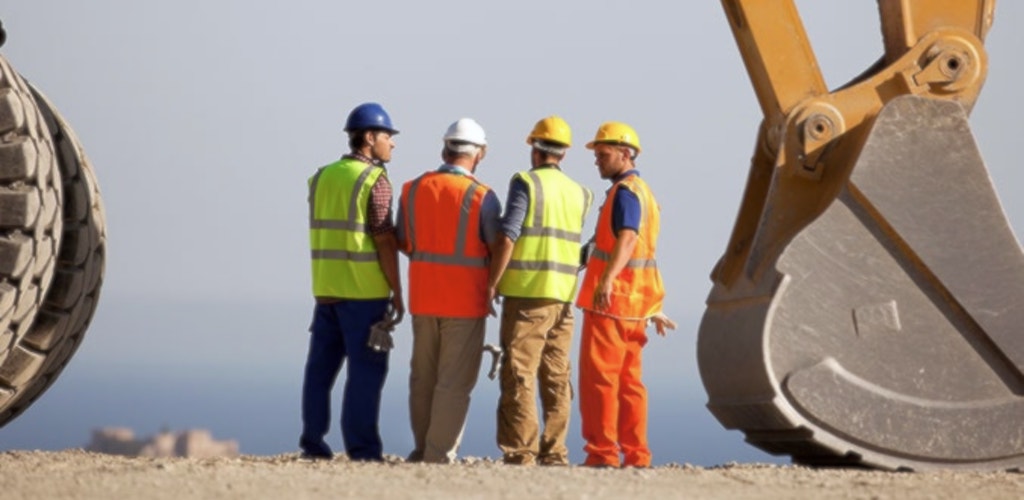 President Biden's White House plans to invest more than US$2 trillion in infrastructure, creating new jobs and transitioning the economy to clean energy, an effort that, if successful, would drive a new wave of industrial project demand across the country.
The Biden administration's American Jobs Plan would form part of the larger American Rescue Plan and will see billions invested in infrastructure projects over the course of the coming decade.
"There is no argument that the nation's infrastructure needs are great. The U.S. has underinvested in infrastructure for decades. Federal, state and local government spending on infrastructure peaked at close to 6 percent of GDP in the 1950s and 1960s when the Interstate Highway System was built [but] fell sharply in the 1970s and again in the wake of the financial crisis in the early 2010s," said Mark Zandi, chief economist at Moody's Analytics.
Challenges Ahead
The proposed plans will see public domestic investment rise as a share of the economy and will prioritize a range of construction projects to fix highways, rebuild bridges, upgrade ports, airports and transit systems.
However, the plan faces several sticking points before becoming law, with disagreement over which projects the plan should include, as well as overall of amount of investment, funding methods and procedure to pass the bill.
"The plan's reception among lawmakers has been mixed … Biden's plan to bundle initiatives to address climate change with other economic and social investments is likely to foster greater public support than a standalone climate or energy plan. However, it was an early source of reticence among some lawmakers and could diminish bipartisan support in Congress," said Stephen J. Naimoli, associate fellow at the Center for Strategic and International Studies.
So far, several conservatives have expressed concern about the scope of the plan, noting that it goes far beyond transportation and other basic physical infrastructure projects.
Energy Transition
A key element of the plan will be the transition to clean energy with the Biden administration proposing expanded tax credits for clean energy generation and storage. Combined with plans to open up leases for offshore wind power the plan is expected to boost breakbulk activity across the clean energy sector.
"President Biden's plan will mobilize private investment to modernize our power sector [and] will use the federal government's incredible purchasing power to drive clean energy deployment across the market by purchasing 24/7 clean power for federal buildings," a White House spokesperson said.
The plan includes US$100 billion for new power infrastructure as the administration turns away from shale gas. The White House calls for oil and gas operators to clean up abandoned mines and wells, proposing up-front investment of US$16 billion to begin plugging oil and gas wells.
At the start of his presidency, Biden signed a number of executive orders to transform the country's fossil-fuel powered economy, stopping oil and gas leasing on federal land and removing subsidies for oil and gas industries.
Corporate Tax Hike
Under terms of the plan, the administration has proposed a US$2.2 trillion increase government spending over the 10-year period to 2031, with US$400 billion in tax credits. The majority of this cost is expected to be financed with $1.8 trillion in higher corporate taxes over the next decade.
"The state of the economy makes this is an especially propitious time to increase infrastructure investment, since extraordinarily low interest rates make the return on that investment substantially greater than the government's cost of financing. Thirty-year Treasury yields are just over 2 percent, while the return on almost any public infrastructure project is likely to be meaningfully greater than that," Zandi notes.
The administration estimates that 20,000 miles of highways, roads, and main streets will be modernized under the plans, with major reconstruction planned for the 10 most economically significant bridges in the country. The U.S. is ranked 13th for overall quality of infrastructure and infrastructure investment as a share of GDP is far below 2 percent of GDP, the lowest on record since 1945.
Alongside highway construction the program will also repair 10,000 smaller bridges, providing critical transport linkages and replace thousands of buses and rail cars, repair hundreds of stations, renew airports, and expand transit and rail.
"The American Jobs Plan will build new rail corridors and transit lines, easing congestion, cutting pollution, slashing commute times, and opening up investment in communities … What I'm proposing is a one-time capital investment of roughly US$2 trillion in America's future, spread largely over eight years … They are among the highest-value investments we can make in the nation — investing in our infrastructure," President Biden said.
---
Subscribe to BreakbulkONE and receive more industry stories and updates around impact of COVID-19.